*Note that individuals must make their own individual hotel accommodations. For group lodging information, go to the Lodging Details page.
---
Here is the 2020 Group Drive RSVP list. This page may take up to two days to

update, so please be patient if your name is not on the list immediately!
---
Event RSVP for Drive 4 Corners 2020 Drive is now CLOSED. Feel free to join us on the drives!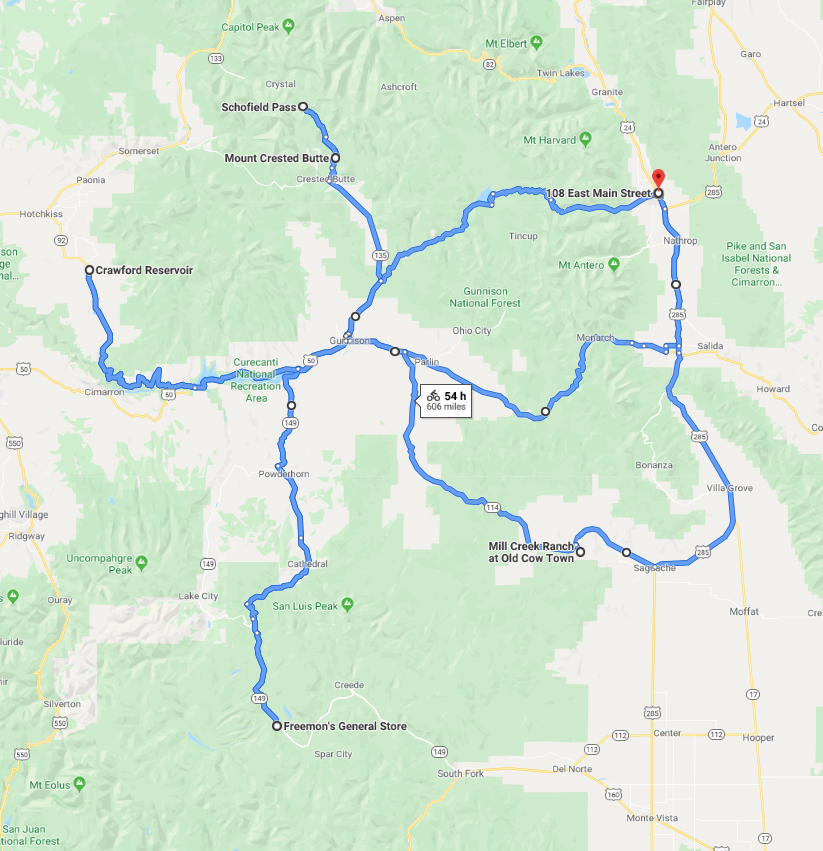 ---
RSVP List – Amended 2020 Group Drive
| # | Name | City | State | Vehicle Year | Vehicle Description | Attending |
| --- | --- | --- | --- | --- | --- | --- |
| 1 | Tom Schultz | Thornton | CO | 1988 | 535is | Thur.-Sun. |
| 2 | Marc Belz | Colorado Springs | CO | 2013 | M3 | Thur.-Sun. |
| 3 | Ted Schultz | Colorado Springs | CO | 1986 | 325i | Thur.-Sun. |
| 4 | Stephanie Berns | Steamboat Springs | CO | 1989 | 325i | Sat.-Sun. |
| 5 | Jim Kochmann | Denver | CO | 1971 | 2002 | Fri.-Sun. |
| 6 | Jared Hood | Centennial | CO | 2003 | 330i ZHP | Fri.-Sun. |
| 7 | Buck Clifford | Commerce City | CO | 2015 | 650i Gran Coupe | Thur.-Sun. |
| 8 | Francois Doremieux | Littleton | CO | TBD | | Fri.-Sun. |
| 9 | Ron Rooney | Littleton | CO | 2018 | M2 | TBD |
| 10 | Ramon Perez | Poncha Springs | CO | 2011 | M3 | Thur.-Sun. |
| 11 | Robert Campbell | Oklahoma City | OK | 2009 | M6 | Thur.-Sun. |
| 12 | Jack Hornbeck | Arvada | CO | 2019 | 440Xi | Thur.-Sat. |
| 13 | Derek Donovan | Denver | CO | 2000 | 740i | Thur.-Sun. |
| 14 | John Googins | Littleton | CO | 2002 | M3 | Thur.-Sat. |
| 15 | Tye Ouzounian | Encino | CA | 2016 | M5 | Thur.-Sun. |
| 16 | James Irick | Albuquerque | NM | 2008 | 328Xi | Thur.-Sun. |
| 17 | Guy Behrick | Bakersfield | CA | 2008 | 335i | Thur.-Sat. |
| 18 | Anil Nutakki | Gilbert | AZ | 1991 | 318is | Thur.-Sun. |
| 19 | Thomas Schmitz | Parker | CO | 2016 | 228iX | Thur-Sat. |
| 20 | Brad Culberson | Superior | CO | 2015 | M4 | Thur.-Sun. |
| 21 | Dave Kisner | Aurora | CO | 2020 | X3 M40i | Thur.-Sun. |
| 22 | Andrew Jordan | Arvada | CO | 1971 | 2002 | Thur.-Sun. |
| 23 | Howard Holton | Parker | CO | 2005 | Z4 | Thur.-Sun. |
| 24 | Timothy Ouzounian | Denver | CO | 2008 | 328i | Thur.-Sun. |
| 25 | Jerzy Banasiak | Chicago | IL | 2003 | M5 | Thur.-Sun. |
| 26 | John Rooney | Denver | CO | 2010 | M3 | Saturday |
| 27 | Max Aylarov | Parker | CO | 2001 | 740i | TBD |
| 28 | Ben Pollard | Amarillo | TX | 2013 | Z4 | Fri.-Sun. |
| 29 | Kent Walker | Breckenridge | CO | 2011 | 335Xi | Fri.-Sun. |
| 30 | Evan Haskell | Denver | CO | 1994 | 525i | Sat.-Sun. |
| 31 | Aaron Blair | Aurora | CO | 1991 | 325i | Thur.-Sun. |
| 32 | Jason Rol | Northglenn | CO | 2000 | M5 | Thur.-Sun. |
| 33 | Josh Guy | San Diego | CA | 1997 | M3 | Thur.-Sun. |
| 34 | Edwin Satre | Colorado Springs | CO | 1996 | 328is | TBD |
| 35 | Ken Hawkins | Castle Pines | CO | 1988 | M5 | Fri.-Sun. |
| 36 | Jack Bogdovitz | Monument | CO | 1991 | 535i | Thur.-Fri. |
| 37 | Todd Sandin | Lakewood | CO | 1976 | 2002 | Sat.-Sun. |
| 38 | Brad Estis | Aurora | CO | 2000 | Z3 M | Thur.-Sat. |
| 39 | Pete Francis | Westminster | CO | 1998 | Z3 M | Thur.-Sun. |
| 40 | Tim Schultz | Parker | CO | 1984 | 745i | Thur.-Sun. |
| 41 | Wayne Covington | Loveland | CO | 2016 | M235i | Thur.-Sun. |
| 42 | Floyd Melchor | Colorado Springs | CO | 2014 | 428Xi | Thur.-Sat. |
| 43 | Travis Colson | Arvada | CO | 1987 | M535i | Fri.-Sun. |
| 44 | Greg Frank | Colorado Springs | CO | 2002 | 540i | Fri.-Sun. |
| 45 | | | | | | |