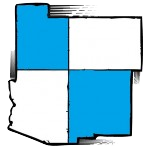 Drive 4 Corners has a history of gathering BMW enthusiasts together in the Rocky Mountain Region in efforts to build an annual social event weekend.
Remembering our humble beginnings is important to us, and we hope you are able to take a look back at how our event has grown.
---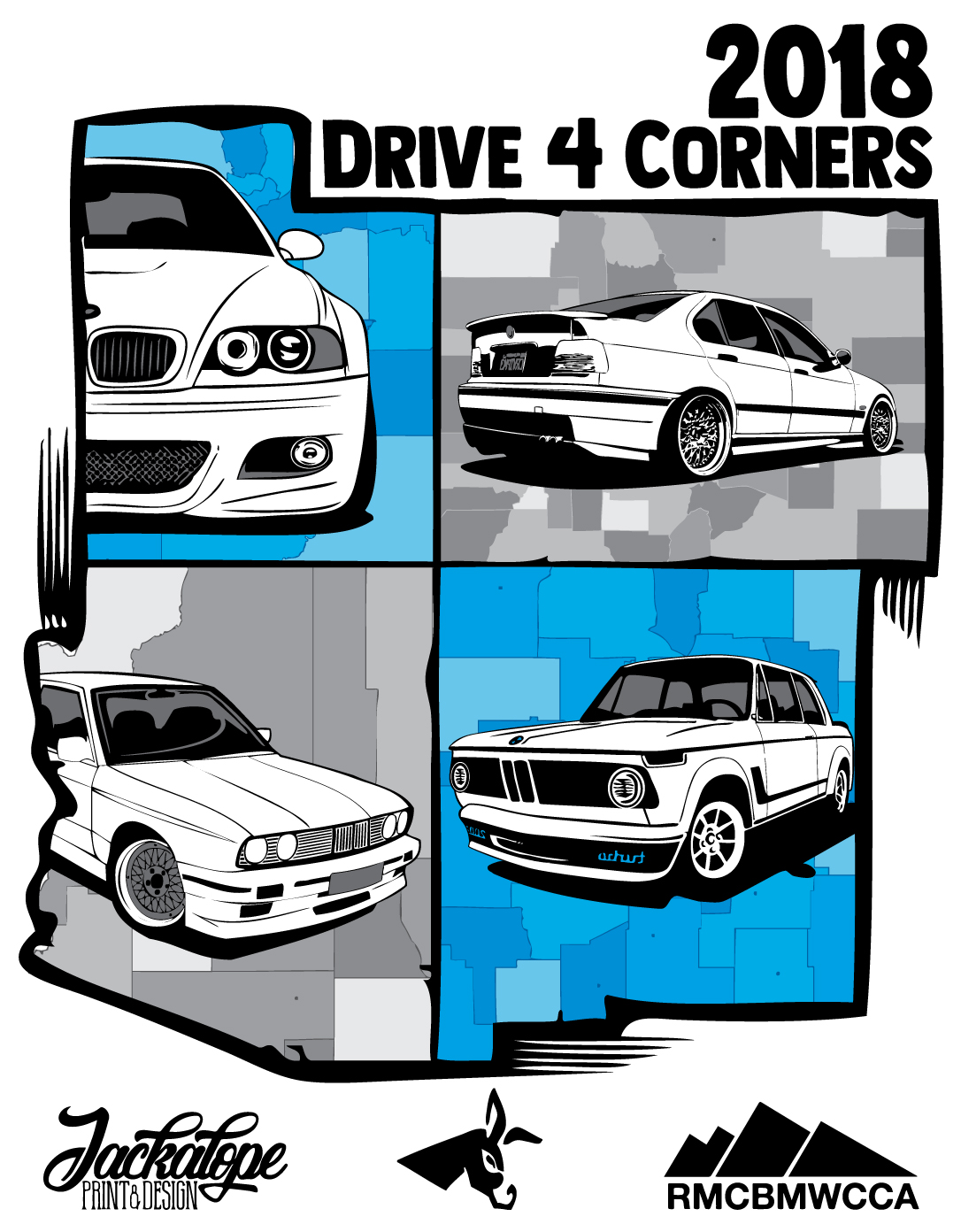 Drive 4 Corners 2018 event participants drove from AZ, CA, NM, OK, IL, TX, some over 1000 miles one way. Unique to 2018 was a meeting space for the entire weekend at Purgatory Resort. The Saturday evening BBQ featured great food and plenty of prizes and a unique giveaway for the sizable 1000 mile club. The Sunday morning yoga session was a brisk wake up for those who attended. Overall the 94 cars attending seemed like just about the right size for an event filled with camaraderie and community. The cool mountain temperatures really made D4C 2018 a getaway from the heat of summer. Take a look at the 2018 registration list here.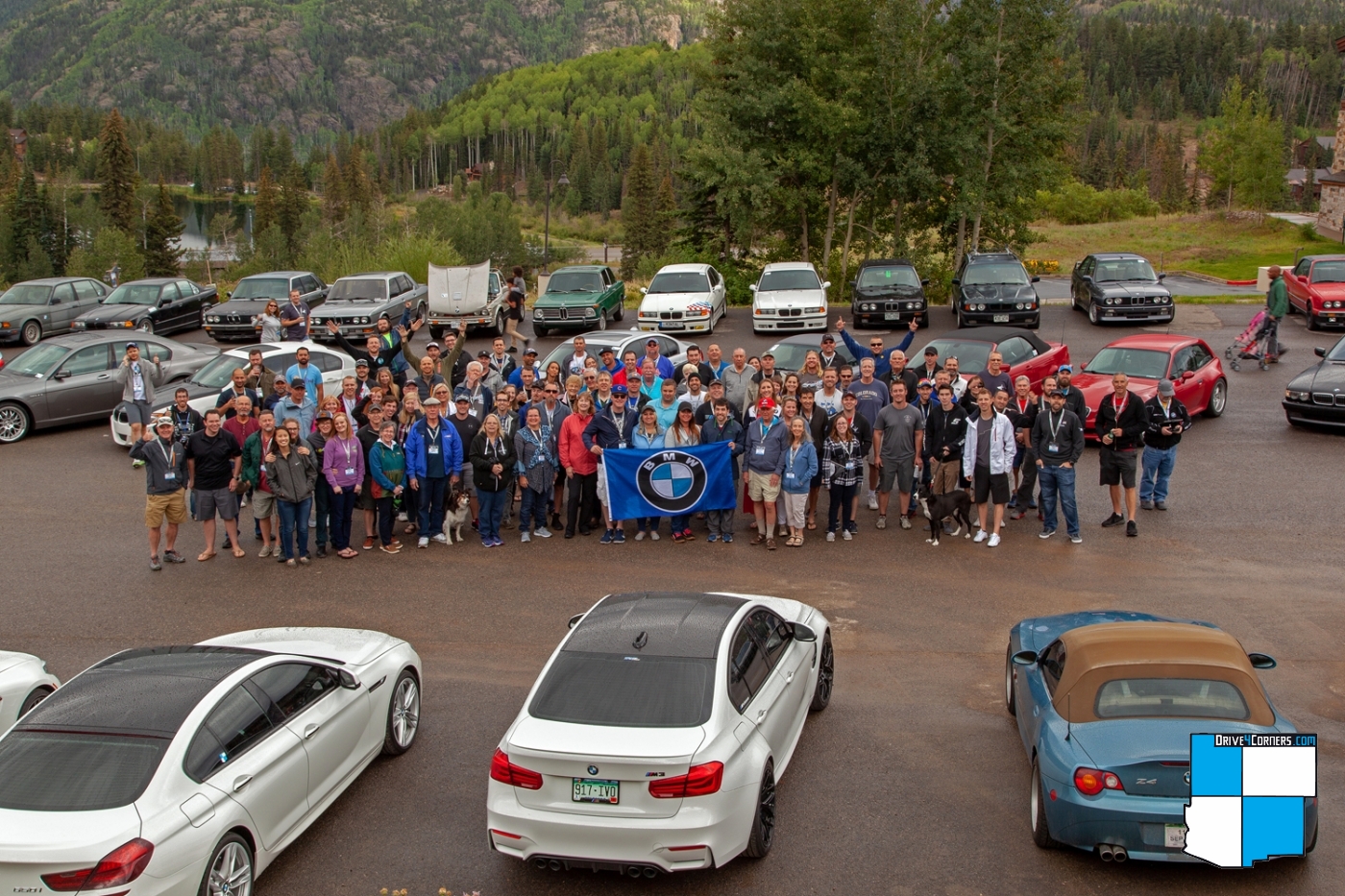 ---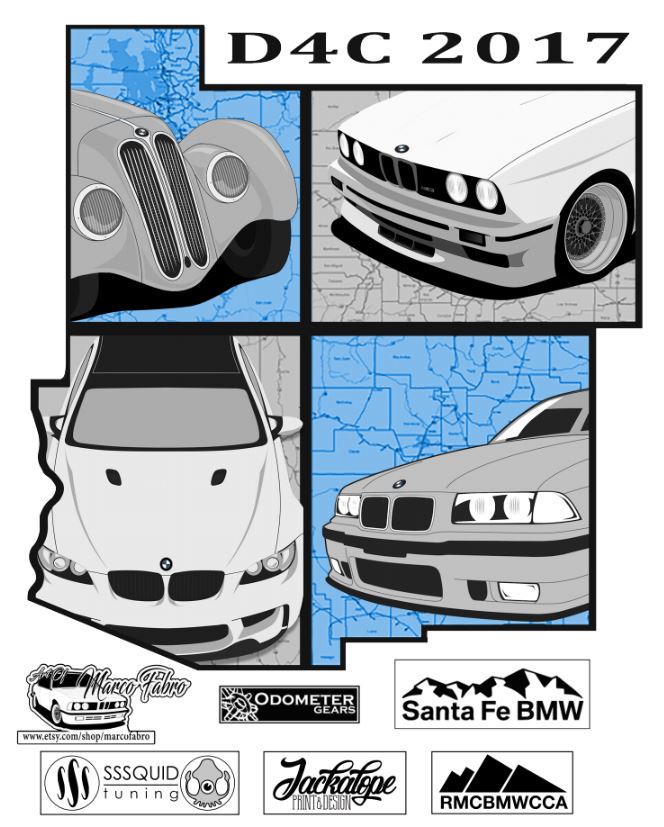 The 7th annual BMW Event Drive 4 Corners took place August 25, 2017 at Purgatory Resort in Durango, Colorado. The location marked a new chapter in the event history as Purgatory served as a new venue for the BMW gathering and social event. Event participants came from far and wide, with the furthest coming one way over 1,850 miles to the event. A new record of 50% of participants returning from previous years. With officially 79 cars in attendance, D4C 2017 was not the largest, but the spectacular location and scenery was well worth it for those who attended. Take a look at the 2017 registration list here.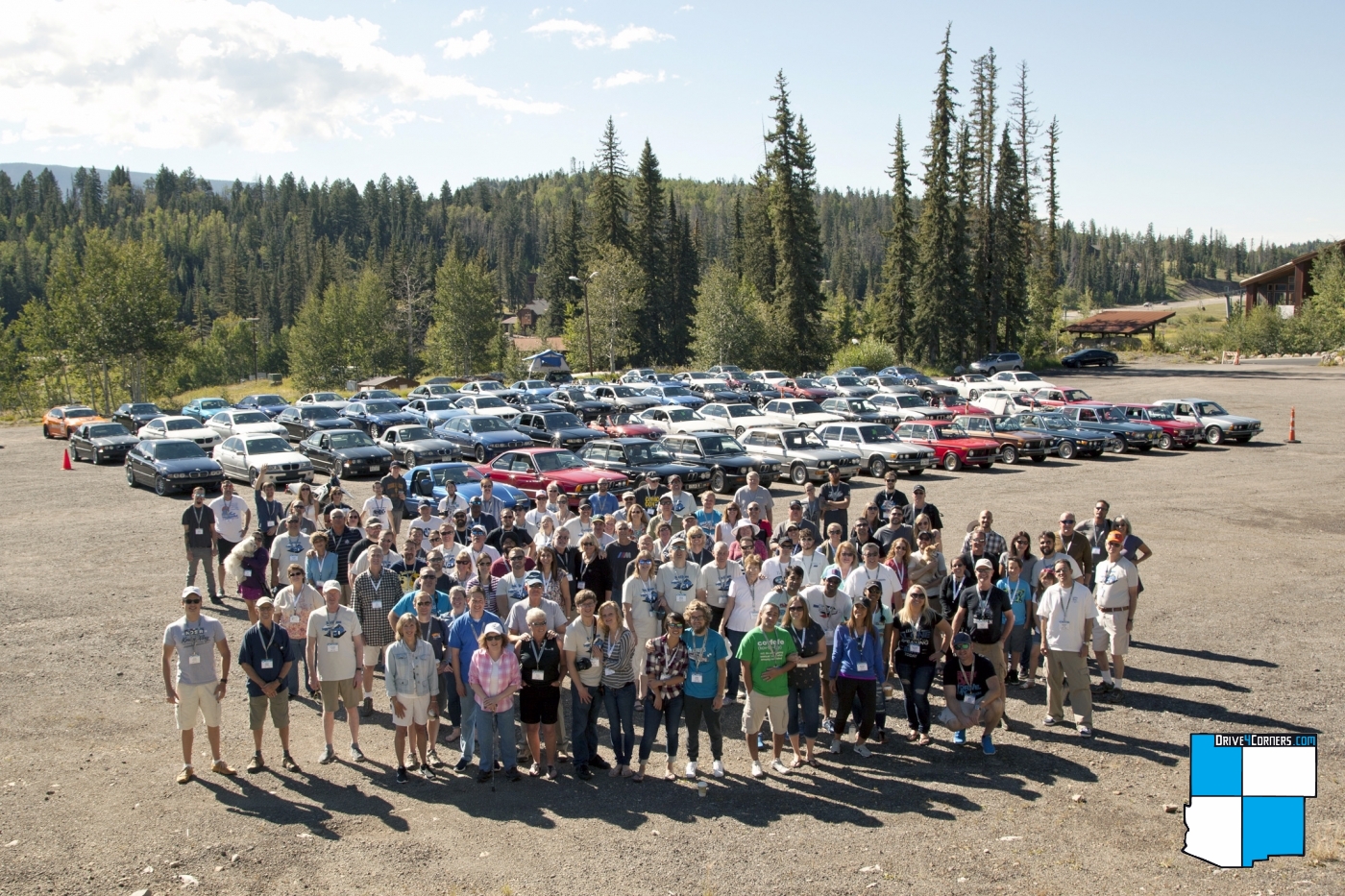 ---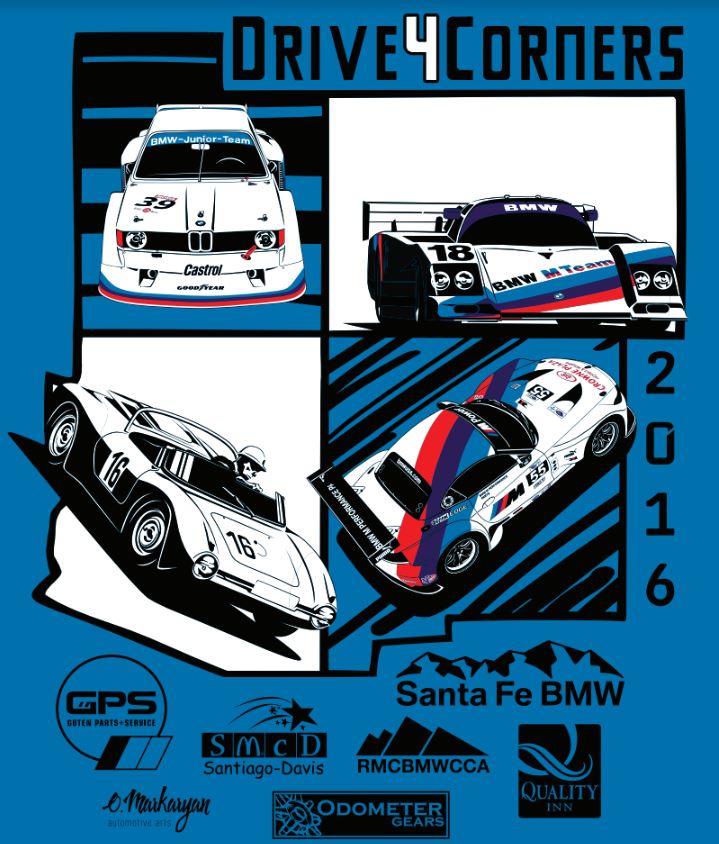 The sixth annual Drive 4 Corners BMW meet took place in Pagosa Springs for the sixth consecutive year August 12-15, 2016! This event was focused on quality over quantity and was slightly scaled down so that the size was manageable for the venue and D4C volunteer manpower. It was a success with approximately 80 cars joining throughout the weekend. Once again, the annual group drive to Wolf Creek Pass was a success with individual driving groups of approximately 20 cars each. Those who went on the extended drive to Freeman's General Store in Creede, CO missed out on the large hail storm that was encountered at the top of the pass– though luckily, it seems no cars were damaged. Visit the 2016 Attendee List here to see the list of attendees who registered for the event.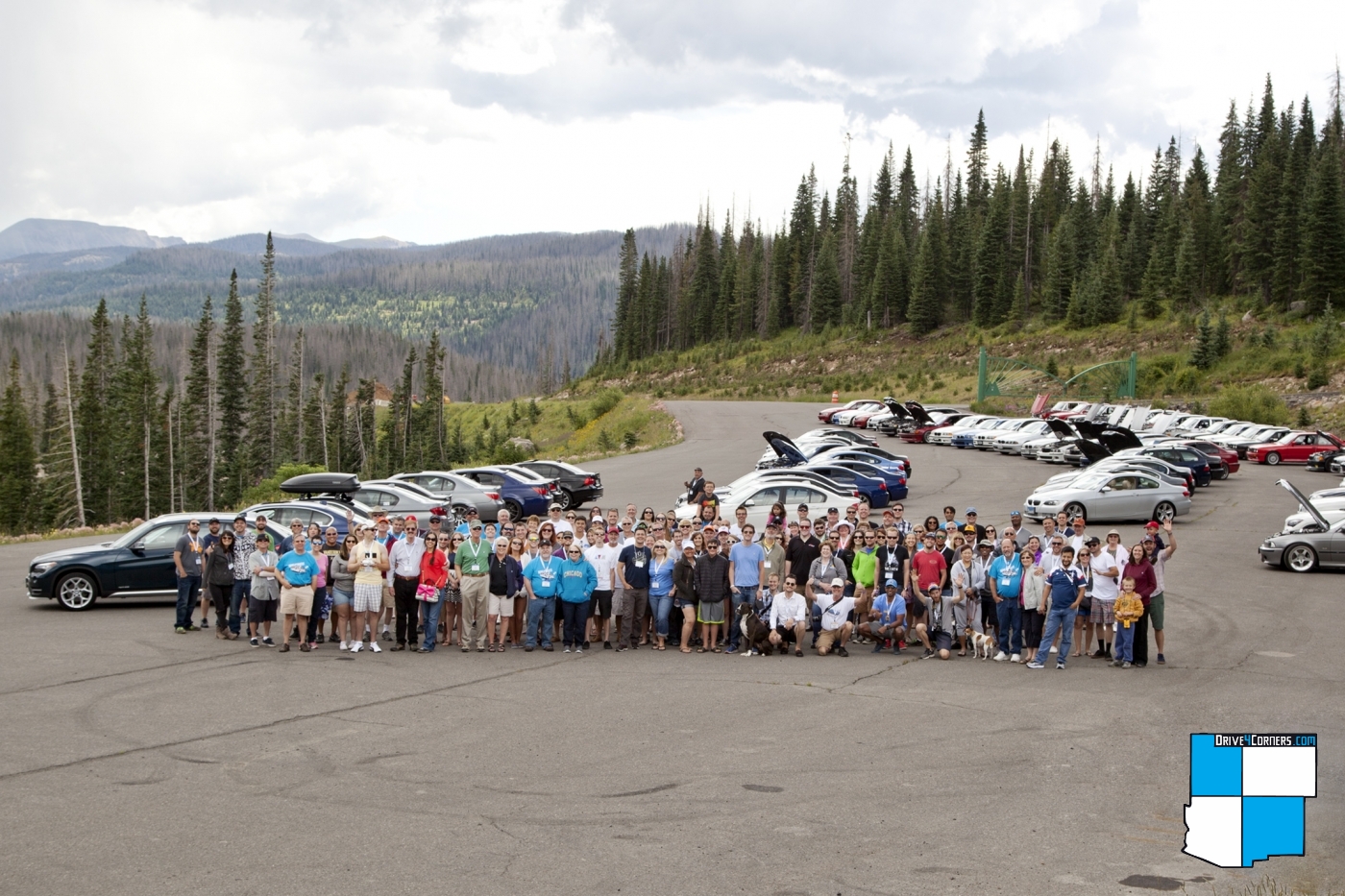 ---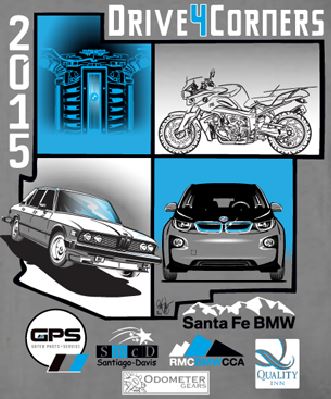 D4C 2015 was the fifth annual Drive 4 Corners event, and highlighted the BMW 5 Series by featuring an E39 M5 for the weekend. Both the event tee and a Limited Edition shirt were offered for participants who attended. At the time of this writing, both shirts are available for purchase in limited sizing. All sales are used to grow the event for the next year. A record number of participants registered with 125 slots filled. Actual turnout was approximately 112 cars throughout the weekend, once again breaking the record for attendance. Participants came from many states this year, including NC, NE, MT, MO, OK, CA, TX and IL. Visit the 2015 Attendee List here to see the list of vehicles that made it out to Pagosa Springs on Aug 7-10, 2015.
---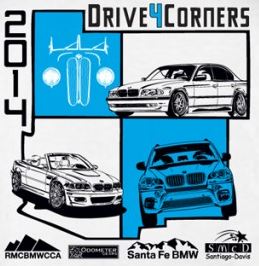 2014 came and went already and once again, set new records for attendance! Regional caravans were a new addition to the meet, with participants will be joining others in AZ, NM, CO, and TX to travel together towards the regional gathering. Hotel location changed to a downtown location right across from the famous Pagosa Hot Springs and Spa. Click below for the 2014 photo galleries below. 2014 marked the 4th annual Drive 4 Corners, and once again, was the biggest yet. Click below for participant uploaded images, and see the 2014 registration list here.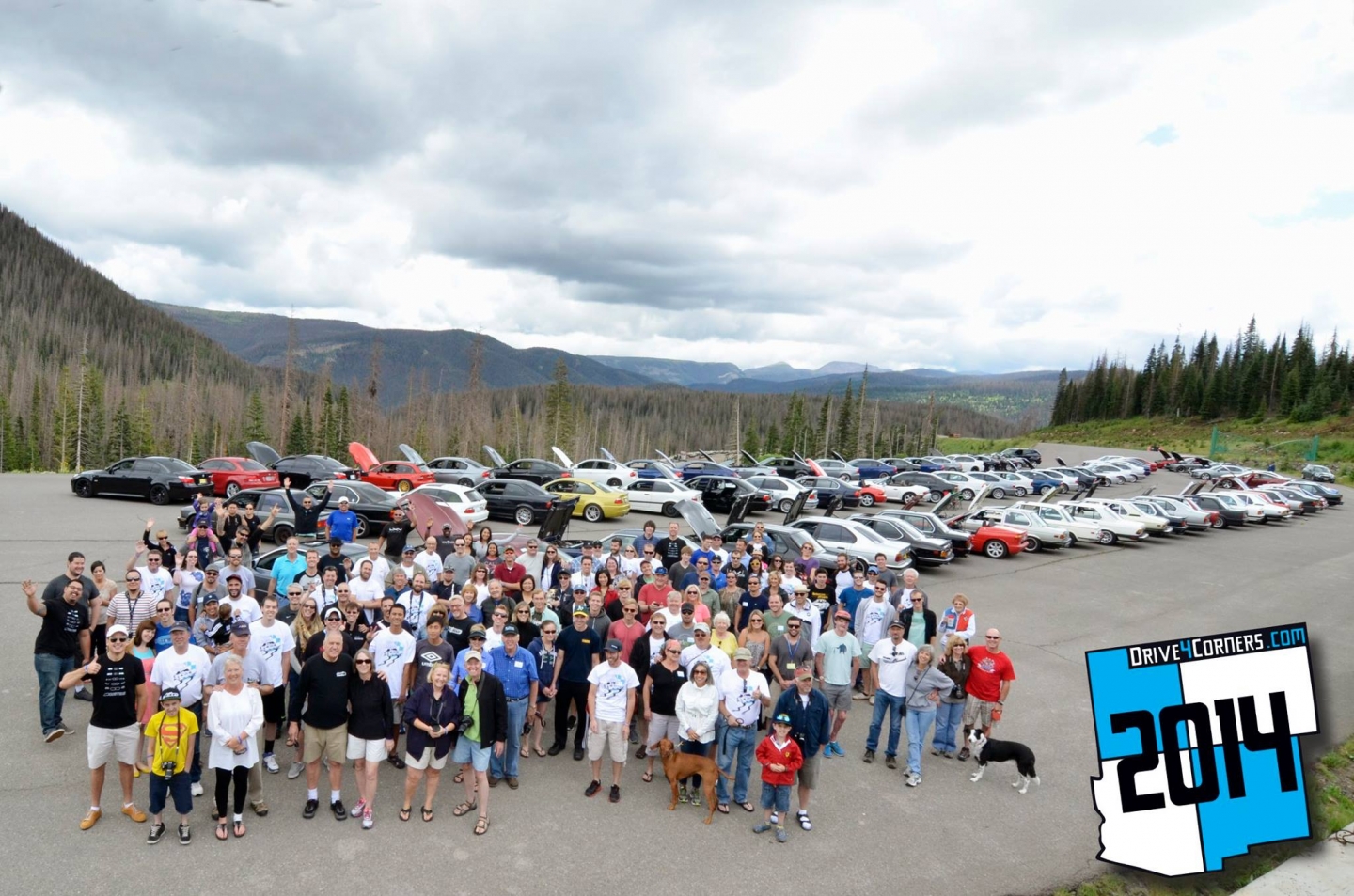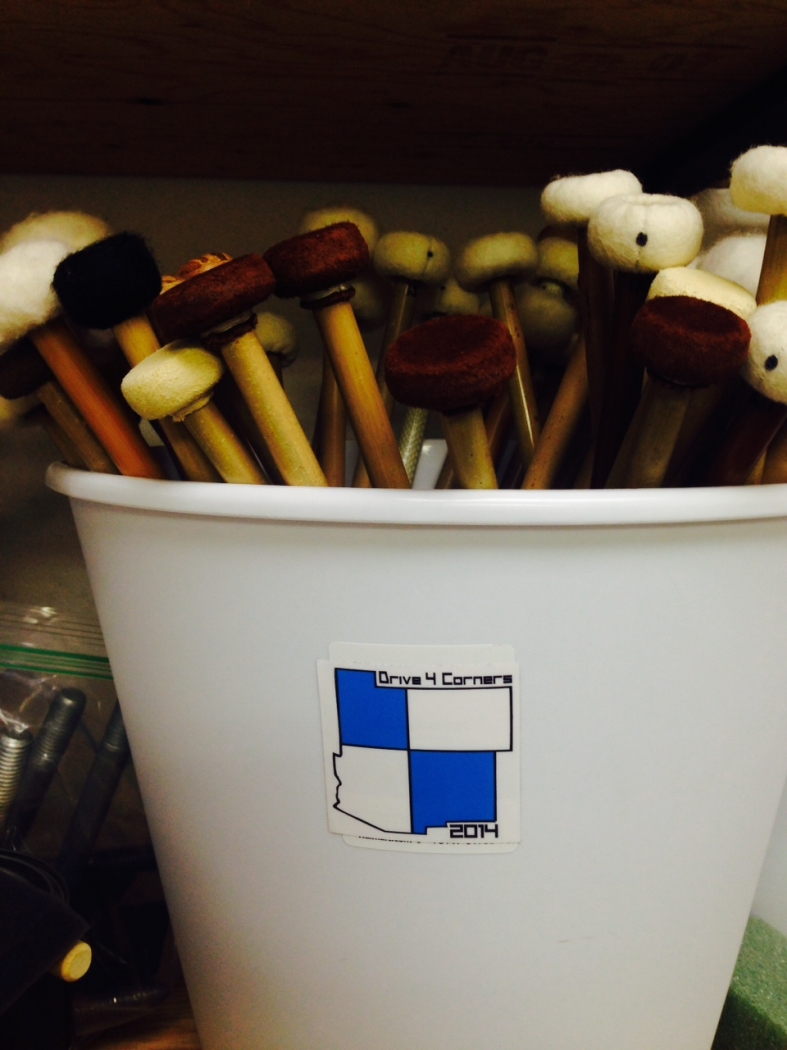 ---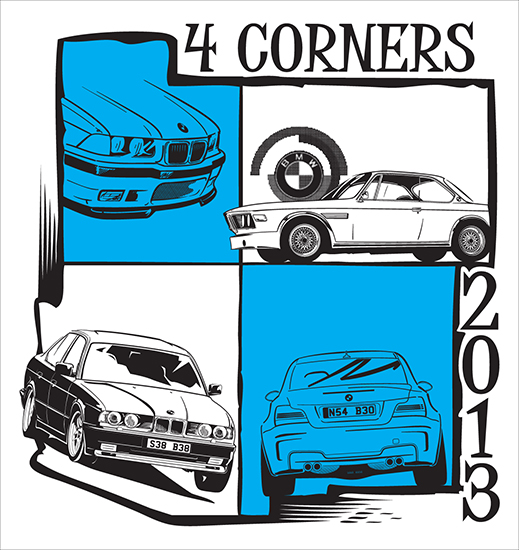 August 9-11 was the date for Drive 4 Corners 2013, the third annual event. It also marked the first year that used online marketing via drive4corners.com. Just like the previous years, the event grew, and a total of 61 cars were in attendance throughout the weekend. It decidedly marked the most unique variety of cars and owners travelling from all over the continental US to meet in this one central location.
In lieu of this, the 1000 Mile Club was created, and awards were specific presented. For more event information and weekend review, take a look at the 2013 Event In Review which highlights the weekend with a photo journey. As an addendum to the meet, participants were asked to submit video content to be made into an event video. Much of the content was sent in to the D4C organizing group, who created the 2013 Participant Highlight Videos.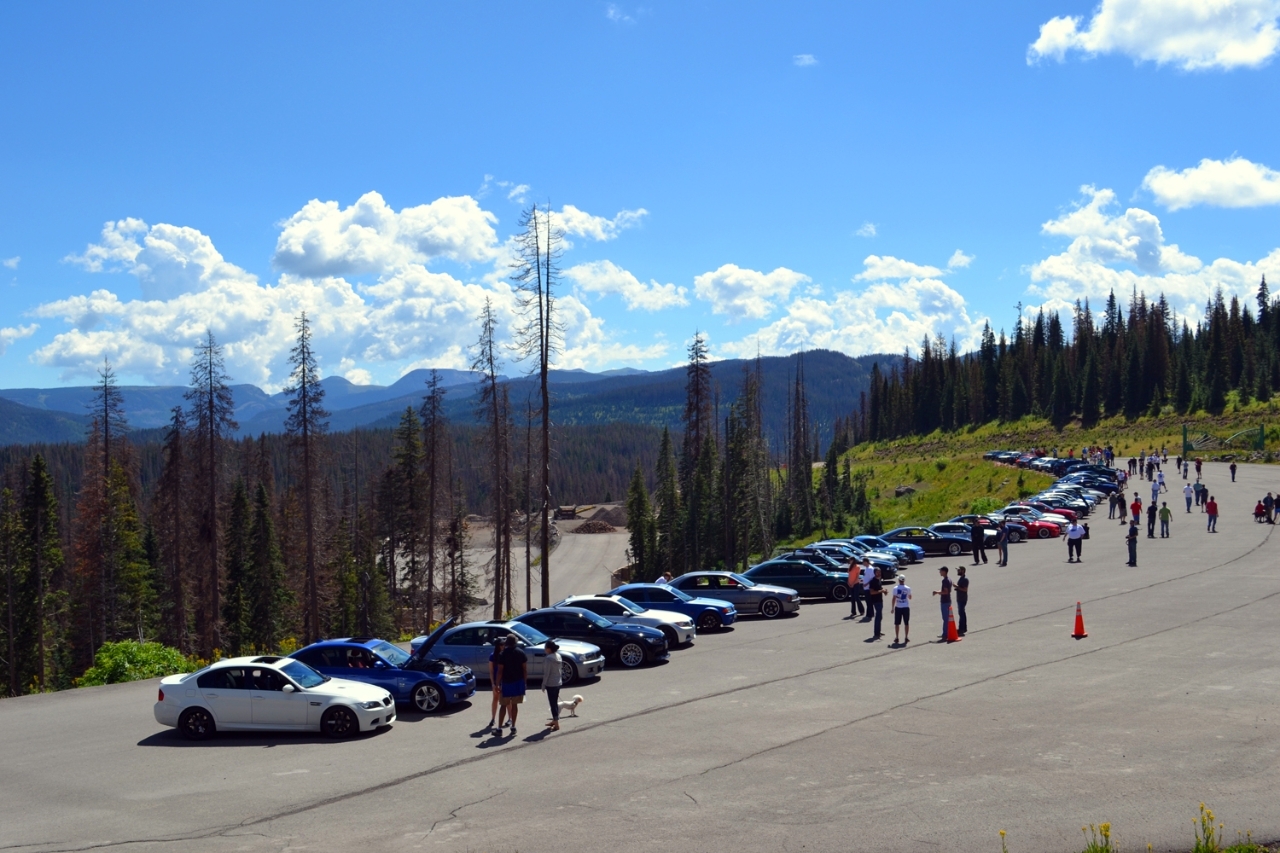 2013 Participant Images

---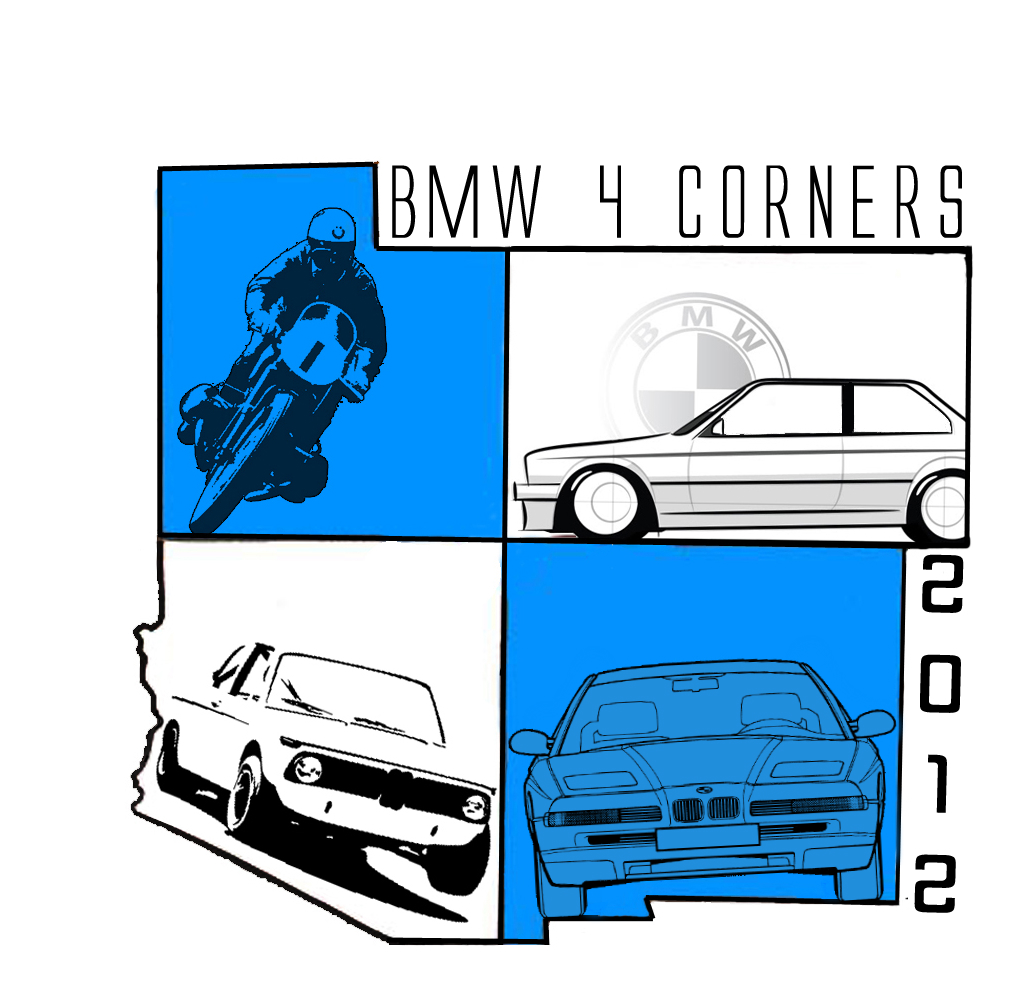 The second annual event held in Pagosa Springs, Colorado on August 3rd, 2013 was a great success. Again advertised via forums and bulletin boards, the attendance tripled in 2012, with a total of 21 cars in attendance. The Quality Resort was able to give discounted rates to all those in attendance, along with a complimentary prime-rib dinner to all those who came to the BMW Movie Marathon. It was in a brainstorming session towards the end of this gathering that serious thought was taken into formalizing the event with a website and additional planning.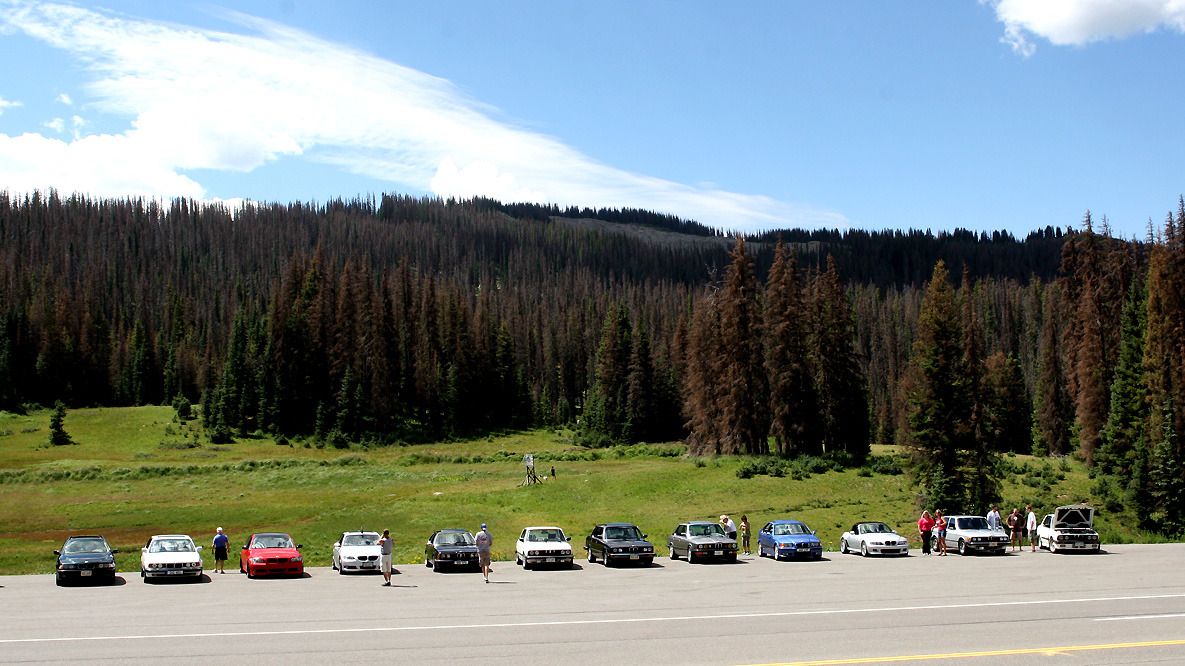 ---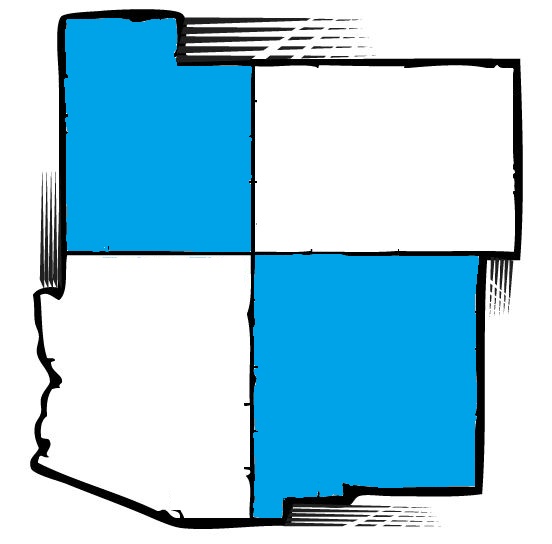 With humble beginnings, Drive 4 Corners started out as a small group of BMW enthusiasts making the trek out to a unique mountain town in southern Colorado on August 20th, 2011. It was nothing more than a few BMW owners from Utah, New Mexico, and Colorado to gather and enjoy the scenic views and excellent driving roads of a place called Pagosa Springs. A total of six cars made it to the event, which was nothing more than a weekend gathering advertised through online forums and bulletin boards. Fortunately, a realm of possibilities and great potential was found lurking for future considerations. These humble beginnings remind us what our gathering is about, and why we continue to plan bigger and better events.