Once again the Drive 4 Corners event weekend has flown by. The town of Pagosa Springs was able to accommodate our group and provide a scenic backdrop for the event.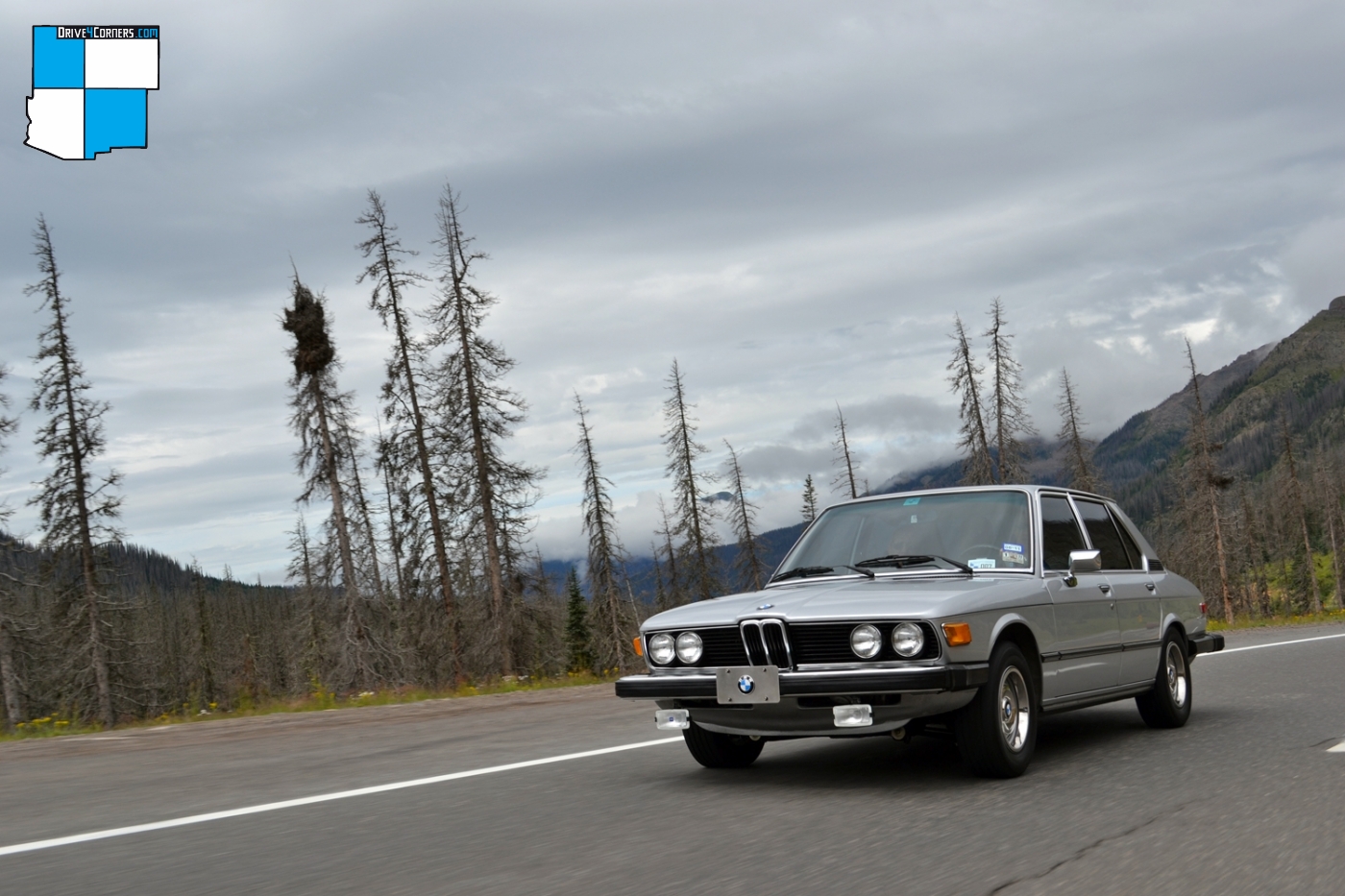 D4C 2016 ended just below 100 cars registered and the size seemed to be just right for the Quality Inn hotel accommodations and parking lot of the hotel. Participants arrived starting Thursday and the two caravans made it into town Friday evening to start the social event. The event canopy and Rez Hill Grill was able to seat all of those that were able to make it to the event.
Weather held out (for the most part) with some minor showers for those on the Extended Drive. Those who participated in the D4C Olympics weren't so lucky and did end up hitting some hail. It was a first, however, as no major afternoon thunderstorms were recorded in the downtown area all weekend. This meant that the D4C BBQ was a great success and everybody could enjoy seeing all the cars in attendance.
The Buck Stops Here, our caterer was a great host for the BBQ, as it seemed everybody was able to leave satisfied. Our annual raffle also was a success as many people walked away with a plethora of items, including posters, D4C pint glasses, tee shirts, and other Items. The most coveted items were certainly courtesy of Santa Fe BMW who continues to support our event. We appreciate their contributions and acknowledge that the event would not happen with out sponsors like them.
Our award winners will be recognized in the D4C Hall of Fame, but Jim Kochmann, Ben Chester, Robert Bondi, and Deborah DiMaggio all were able to drive home with some extra hardware. Congratulations on your awards!
Odometer Gears provided unique tee shirts this year highlighting the 1000 Mile Club where dedicated participants were recognized for their travels to Pagosa Springs. Sunday morning Borde Del Rio restaurant in the San Juan Marketplace opened up their doors privately for our group and had a couple special items on the menu, serving a brunch which they don't normally do. Their location on the river seemed to work perfectly as a relaxing stop for those who were hitting the Road on Sunday.
Those not hitting the road were able to stay and enjoy the Sunday non-car related activity with the D4C Cocktails and Canvas event. Picasso and Vino served host to our group and provided a relaxing and enjoyable event in the Spring Ecolux building in town.
We hope all who attended enjoyed the social and driving aspects of the event. D4C strives to continue making improvements so that those in participation will have an enjoyable trip.
The following two tabs change content below.
Latest posts by Drive 4 Corners (see all)