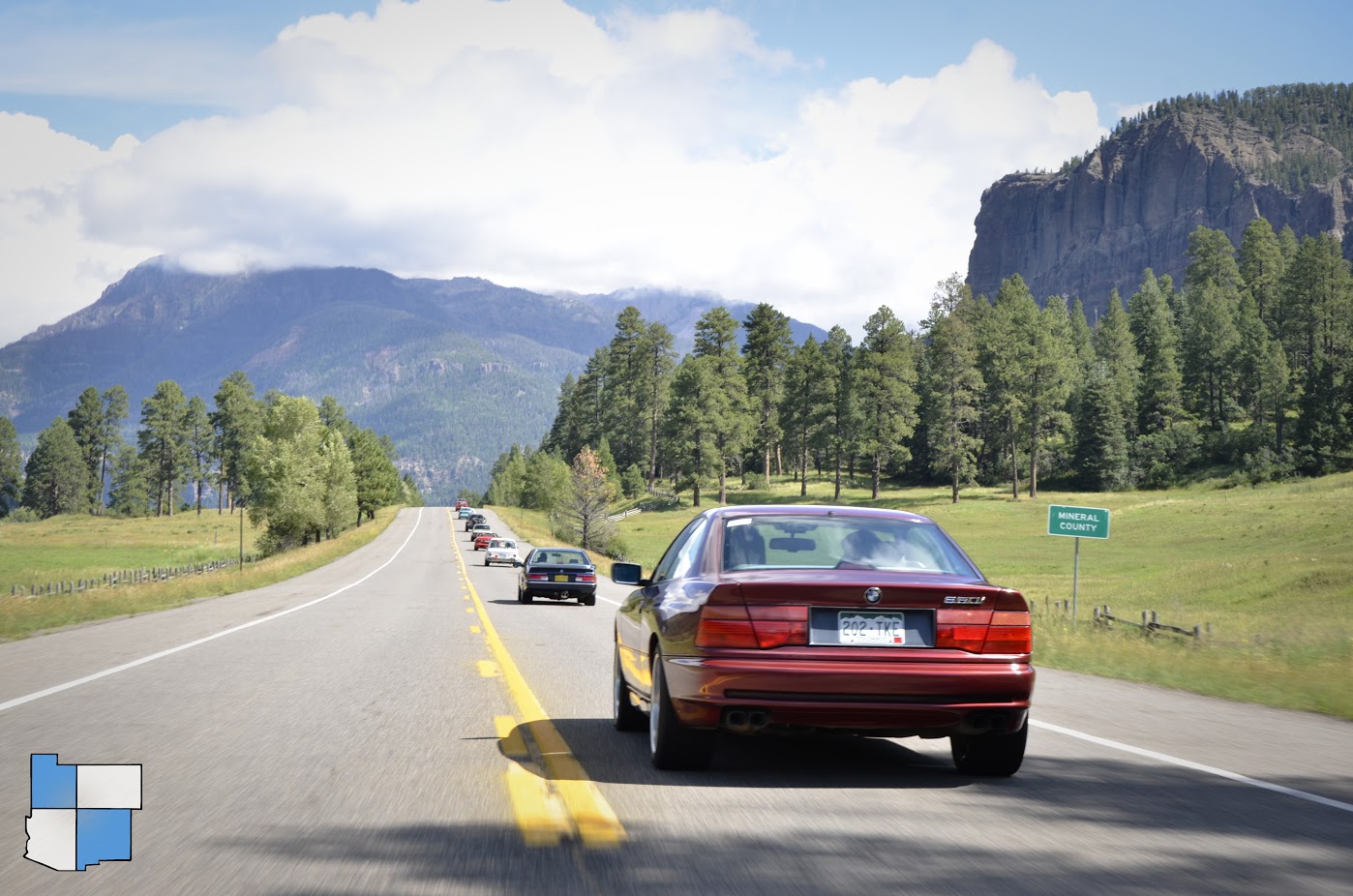 Calling all those who love driving their BMW!! The annual Drive 4 Corners BMW meet is taking place at the start of August in Pagosa Springs, CO. Any and all BMW owners or enthusiasts are invited to take a trip to beautiful Southern Colorado for a great 'driving destination' weekend. The Rocky Mountain Chapter BMWCCA is a sponsor of "Drive 4 Corners". Club members are invited to join the 2015 annual D4C event as an enjoyable fall drive and relaxing getaway event weekend!
With just over 4 months remaining before Drive 4 Corners 2015, the event registration has been opened.
2015 marks the fifth year of this annual event and is now supported by the town of Pagosa Springs. This years marks a huge milestone in our event as we have the local support matched with our existing regional support. The goal is to create an event that is attended from the surrounding Rocky Mountain Region, with additional draw from coast to coast. The fifth annual also marks the first event that has a capped event limit, a maximum of 125 participant cars. This restriction is to maximize the event size while simultaneously maintaining the relaxed and intimate event feel. The event will break the 100 car mark, and is hoping to do so while also including the most mixed group to date, both with regards to BMW models present, and with participant draw from various states.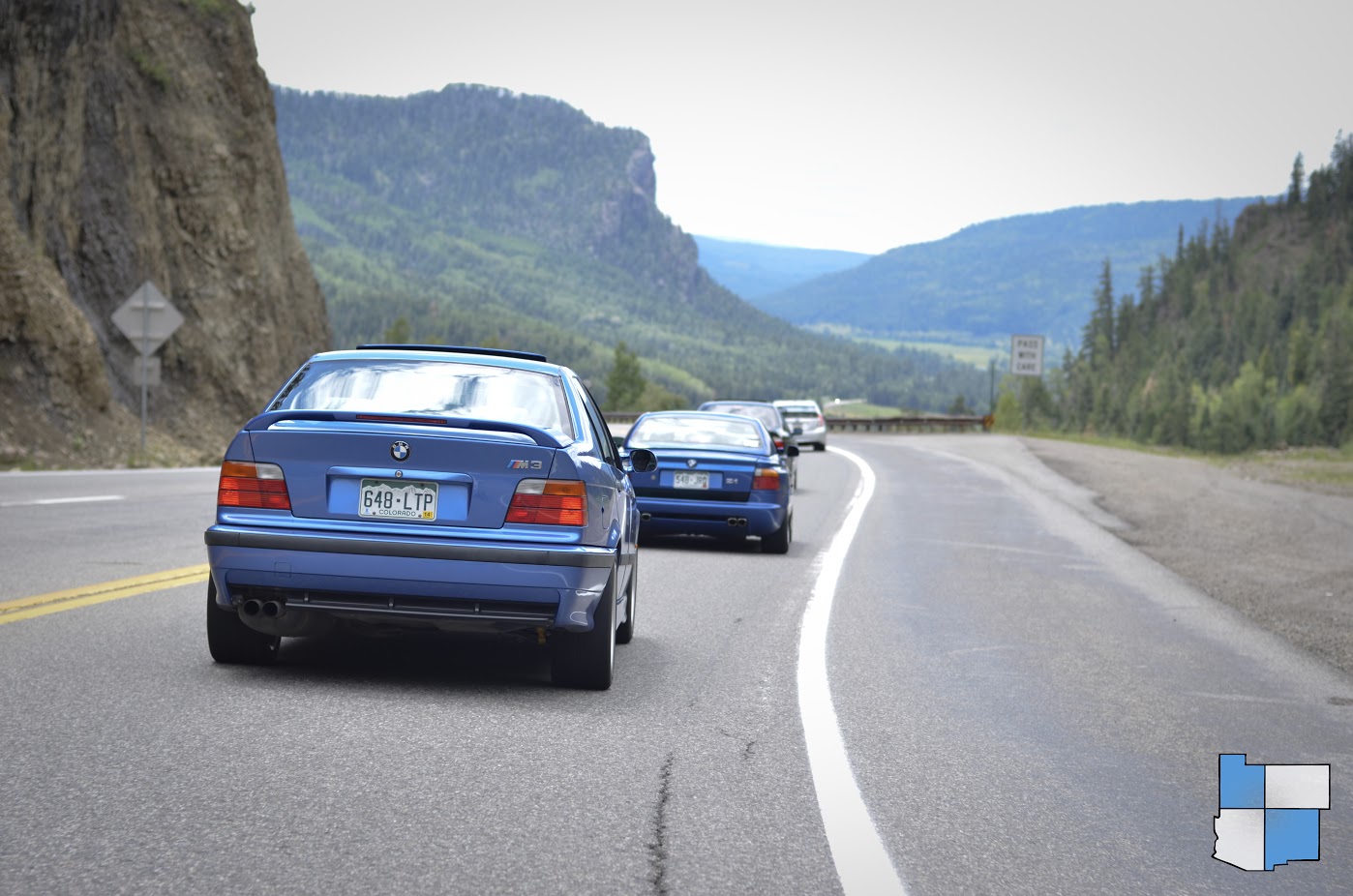 As previously announced, the event will take place in Pagosa Springs, Colorado on August 7-10, 2015. For a sample schedule or to register for the event, go to the registration page here.
---
What is Drive 4 Corners?
A social gathering of automotive enthusiasts to celebrate the BMW marque. During late summer, the D4C annually celebrates the cars and owners with the intent to further develop and group our community in the Rocky Mountain and Southwestern regions. Sitting right next to the Continental Divide, the small mountain town of Pagosa Springs will be our host. Pagosa Springs and Wolf Creek Pass epitomize the perfect atmosphere to cater to D4C's social event; with the perfect mix of gently twisting and serene mountain roads matched with an equally inviting mountain town atmosphere. This meet is for those driving enthusiasts who want more than a parking lot car show, and are interested in meeting other like-minded owners in celebration of our BMW's. In light of this, D4C is proud to announce we have had participants from over 12 states and 1800 miles away attend the event. 2015 will be the biggest and best meet to date!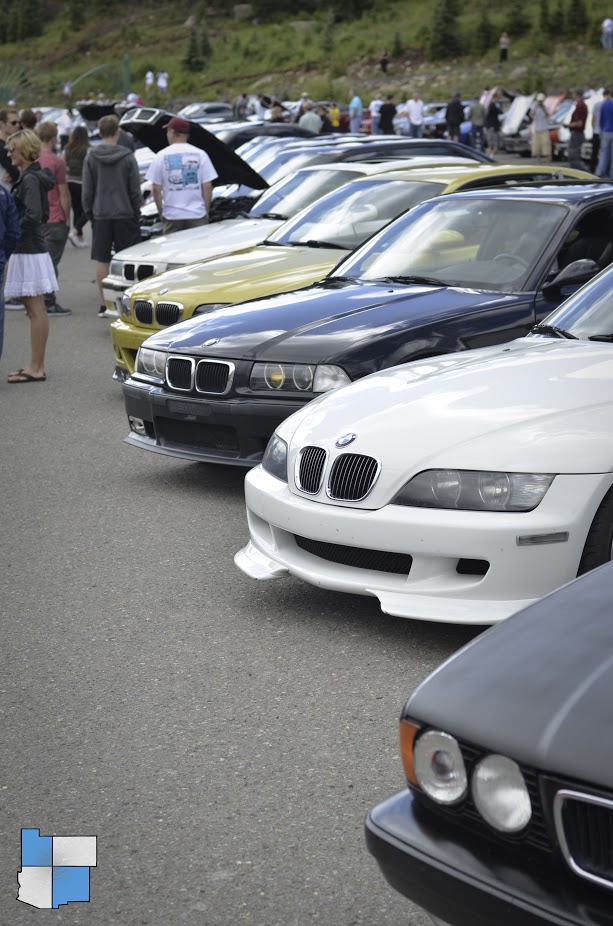 Event Registration:
    Getting registered for the meet is an affordable $35 (before June 1) and includes a few great perks. An event Tshirt is included in your registration along with a BBQ meal Saturday afternoon, raffle entry for prizes, and a discount wristband redeemable at local shops and stores. In additional to all of this, D4C has attained a great discounted rate of $79 per night for event attendees with our host hotel, the downtown Quality Inn, Pagosa Springs. Located directly across from the Hot Springs and adjacent to downtown; everything is within walking distance including the movie theatre, restaurants, jewelry and bath shops, plus antique stores and chocolate shops. Registration may be completed online at https://drive4corners.com, registration closes July 31st.
Host Hotel:
Event registration does not include hotel accommodations. Individual room booking is up to attendees and may be made at the host hotel (Quality Inn). A great summer rate of $79.99 has been negotiated, with a super rate of $59.99 on Sunday Aug 9th. Register by calling the following number; 970-264-4173, and mentioning Drive 4 Corners BMW Meet. Quality Inn – Pagosa Springs. 158 Hot Springs Blvd. Pagosa Springs, CO 81147
Drive Route:
Drive 4 Corners will be launching official event caravans from various states that will meet up at the event location. The group caravans are expected to be in Colorado, New Mexico, Arizona, Utah, and Texas. Stay tuned for news on these group drives to the event.
To see who has already signed up for the event, see our 2015 Attendee List.
The following two tabs change content below.
Latest posts by Tom Schultz test #2 (see all)