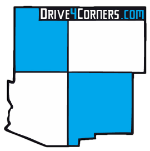 Now into Spring, event participants may or may not have reserved their space for Drive 4 Corners 2018, taking place at Purgatory Resort in southwestern Colorado. The annual BMW gathering, which aims to bring enthusiasts together for a 'driving destination' weekend, typically pulls over 150 people together for the weekend. Participants come from all over the United States, many of them return guests who are attending to see old friends and meet new ones.
The 2018 location at Purgatory Resort will be the second time that the event has been held on the property, and it can be a bit overwhelming at first.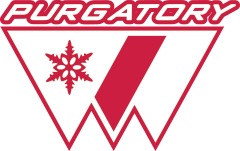 In order to better describe the lodging options, D4C has put together a brief guide of the property and the room offering. Below is a map on the property. Click for full size: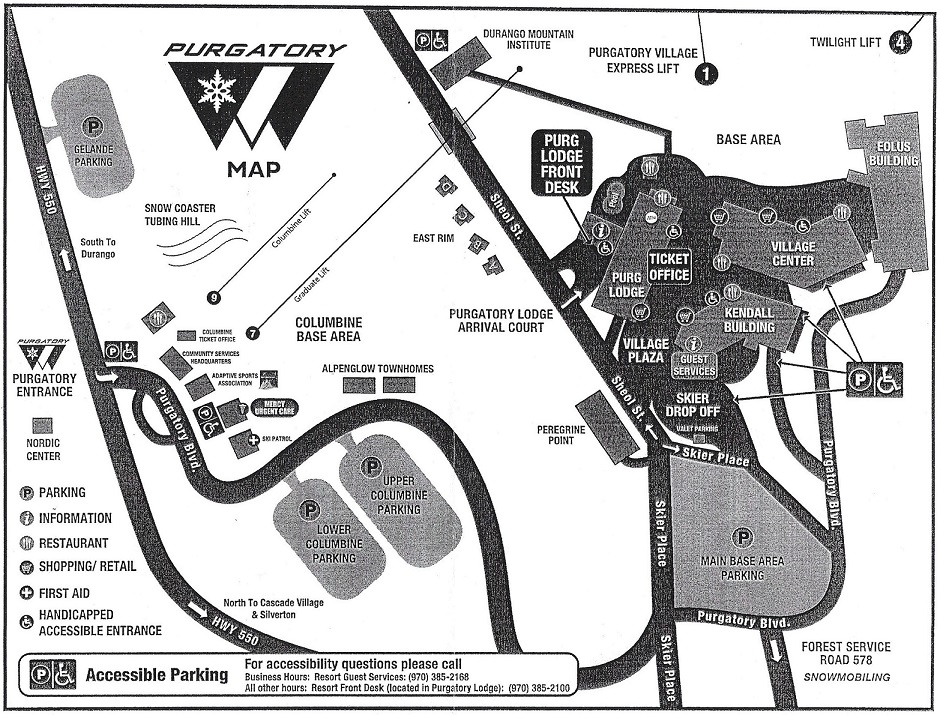 The main building is Purgatory Lodge, where check in is at, as well as the Purgy's restaurant. A room here will be closest to other event participants, but many of these rooms are multi-room suites. The Village Center contains some shops and business' and the Kendall building has many of the single bedrooms. Both residential buildings have their own parking garage.
The group meeting space for the weekend will be in the Eolus Building, which houses Hoody's private meeting space.
Here is a listing of some of the room offerings available on the property. This is a screenshot of the Purgatory website. Navigate the link below to review photos, description and approximate location on the property. The broad range of rooms should allow everybody to be accommodated.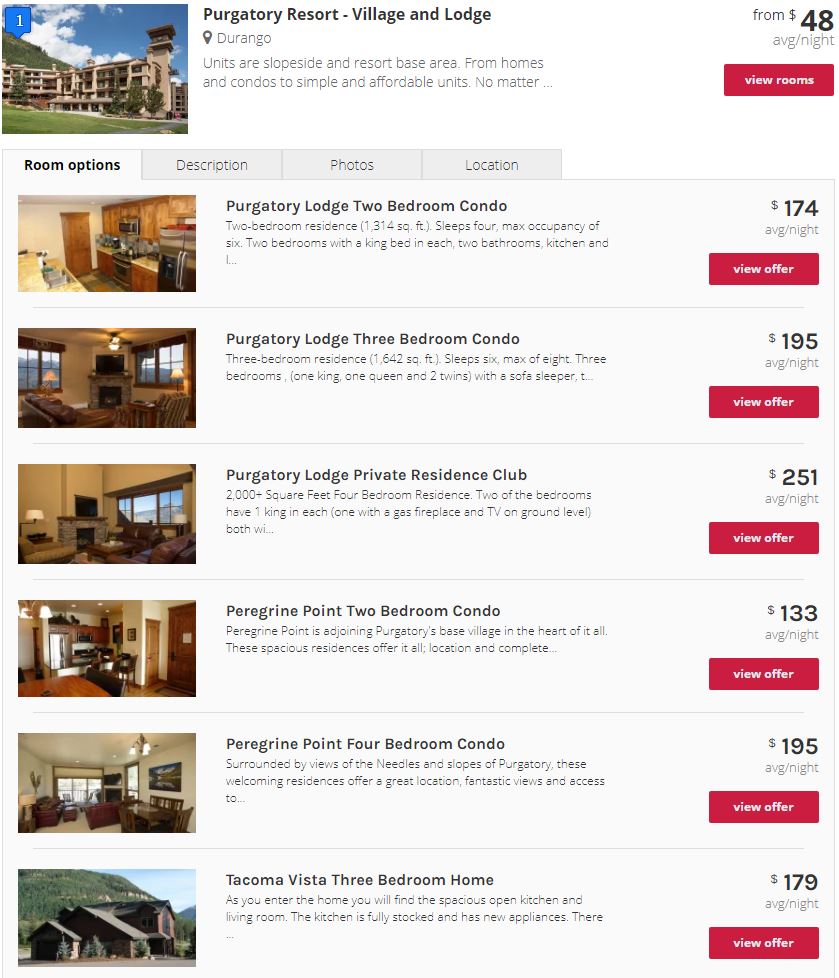 To view the rooms available on the property, take a look at the Purgatory lodging website directly :
https://shop.purgatoryresort.com/products/lodging
To view the D4C special rates and rooms available from the room block, click here
Since all rates may not display, the best way to get the event rate is to call and mention Drive 4 Corners BMW Meet via phone#: 800-525-0892
If you have questions, please contact Jill Burkhart at jburkhart@purgatoryresort.com
The following two tabs change content below.
Latest posts by Tom Schultz test #2 (see all)