With the most recent world event of lock downs, restrictions, and limited travel due to coronavirus (Covid-19) concerns, it has been difficult to forecast what may or may not be open during the planned Drive 4 Corners 2020 event.
For those wondering about the status of the event, and if the plans have changed in any regard, we wanted to issue an update for our participants:
At this point in time (May 2020), the property in Crested Butte is on furlough. There are limited employees at the property due to the closure of the hotels, restaurants, and resorts in Crested Butte. At this time, we are still on schedule to host the 10th annual Drive 4 Corners driving and social event. With regard to the limitations on gatherings and restrictions on business' at this time, it is difficult to gauge what impact there may be on our propose format. We have received confirmation, however, that our host is still scheduled to be operational in August in order to host our group.
Drive 4 Corners wants to ensure that our participants, volunteers, board members, and sponsors will all be able to gather in a safe environment come August 2020. We will highly urge that participants monitor their local health situation and make participation decisions for their own overall health and well-being. If there is a concern for health, please make your own determinations on participation in August!
It is the intention of the Drive 4 Corners Team that we host a driving and social event in 2020, but we realize there is the possibility of restrictions on our gathering space, gathering size, or other components of the event we have planned. Please work with us to comply with any proactive safety considerations that may be mandated upon us
Event registration refunds will not be granted at this time, but this policy may be reevaluated depending on different situations as they unfold.
As always, thank you for your support of Drive 4 Corners– we hope to see you and your BMW in August!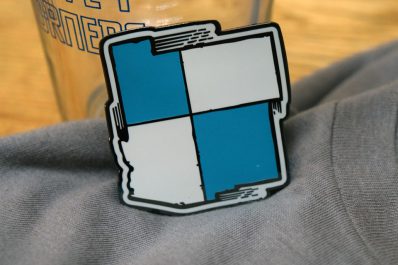 The following two tabs change content below.
Latest posts by Tom Schultz test #2 (see all)