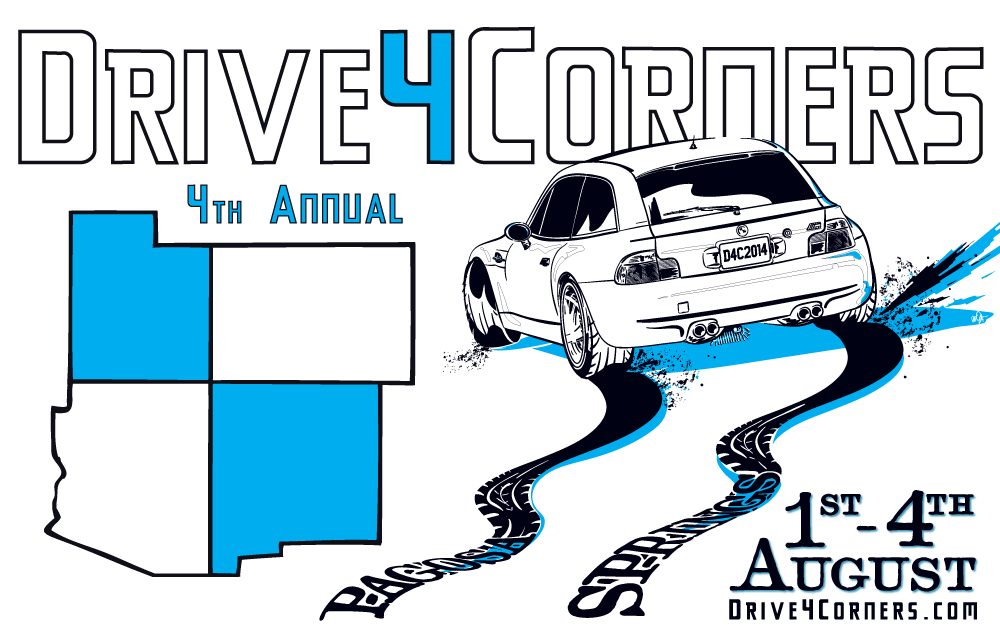 As we reach the middle of July, the 4th Annual Drive 4 corners meet draws ever nearer. There are many things to be excited about for this year, including the large number of event attendees which suggests more than 70 BMW's will attend our driving destination and regional BMW gathering. The regional caravans have been set up to arrive from Arizona, Colorado, Texas, and New Mexico (details to be posted) so that our efforts culminate in a one great, relaxed event weekend full of driving, BMW banter, and a great time!

We are sure that some of our participants will break into the Odometer Gears 1000 Mile Club this year, which is awarded to those who have racked up 1000 miles on their BMW odometers on their way to Pagosa Springs over the course of the last few years. Odometer Gears has provided a great slew of prizes for all those who reach this driving milestone, as their efforts to promoting Drive 4 Corners has been vital to our success!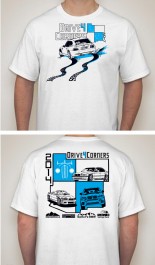 If you didn't already see, take a look athe the 2014 Event Tshirt design in our shop, with which each registered participant will receive. The featured car for 2014 will be the Z3 BMW M Coupe with custom rally style design work.
The rear of the shirt features an exclusive E38 750iL, Prewar 328 grille, E46 M3 convertible, and an all-terrain X5 Sports Activity Vehicle.
---
Of course the event would not be made possible without our generous sponsors, namely Santa Fe BMW, BMW CCA RMC, Santiago-Davis McDonalds, Quality Inn Pagosa Springs and Bigcoupe.com. Thank you for your support!
---
The following two tabs change content below.
Latest posts by Tom Schultz test #2 (see all)