A good friend of mine happens to be a fellow BMW enthusiast. I actually met him soon after I had bought my first car, a 1985 535i that you may see glimpses of in my future postings. Anyway, I stumbled upon a local Cars and Coffee meet one day when I glanced over and saw a great looking E39 M5 and E24 M6 sitting in the parking lot. I had to stop and take a look. It turned out the owner was a BMW enthusiast and had an E28 5 series as well. My 'new' $1500 car was not much to look at, there were some odd 80's 3-spoke wheels at the time, the seats were ripped, wheel-gap everywhere, and the paint was faded and ugly. But it sure was great to be able to show my car to this stranger and share a connection through our cars. As he accurately described, "The cars draw you into the BMW community, and the people keep you coming back."
Over the course of the last few years, I met him more frequently at the local BMW CCA (and other) gatherings, and we have become good friends. We always make a habit of asking about each others cars. At the time, he had just sold his E28 of 10 years, and was eyeing a more rare E28 5 series. The deal went through and soon enough I came to know the BMW M535i. I had heard of them before, however I had never seen one in person. The E28 based M535i was only the second M badged vehicle to grace the Dingolfing production line.  Moreover, it was also the second production BMW to wear the M535i badge. In 1978, a slew of E12 5 series were pulled from the standard line, to be hand fitted with the BMW Motorsports parts, the first, albeit unknown, M production street car. The E12 M535i is a unique car, and its tremendous relevance in BMW Motorsport history is still not understood by many enthusiasts. It was launched the same year as the famous mid-engined M1 supercar, as evidenced by some of the marketing.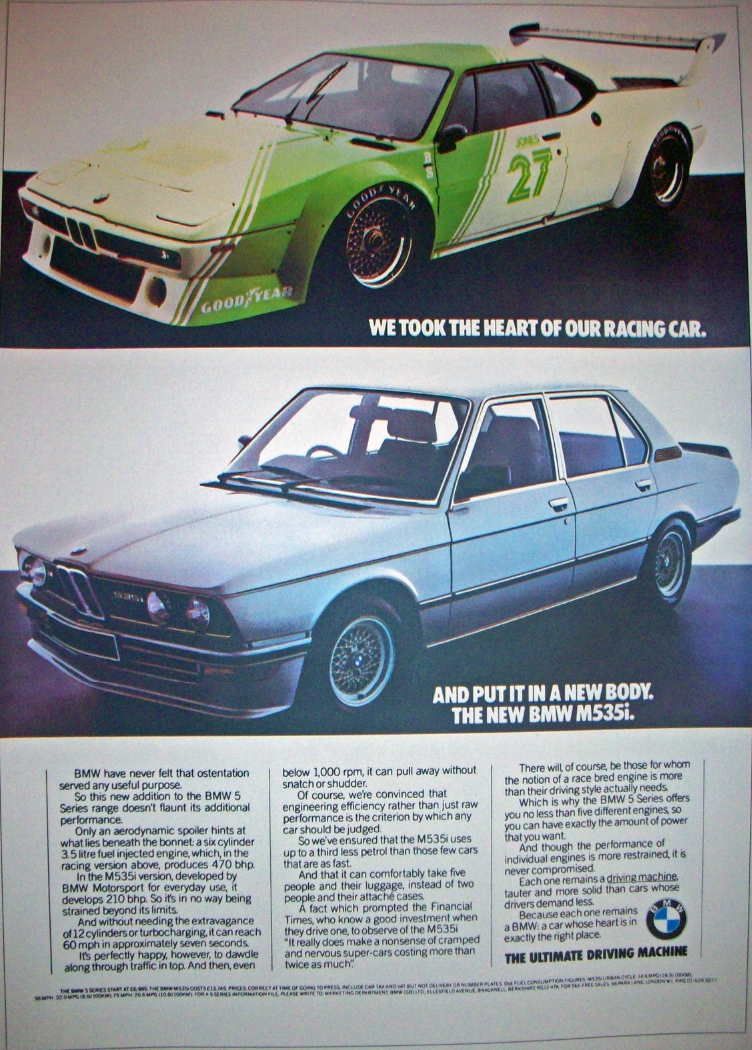 All of the aforementioned cars were never officially sold in North-America. Their existence is only due to the 'grey market' imports of the early 80's. In many cases, this importing process was due to an unintended loophole in the US governments writing.  The original intent was to minimize some of the hardship for US enlisted staff who served in Europe and were being called back to US soil.  Many had purchased european market cars while stationed overseas, so Uncle Sam drafted up legislation that entitled these service personnel to bring their european market car back home with them, and relieve them of the need to sell the car in europe. This eliminated the need to find and purchase a different car in the US, all while trying to manage the many other tasks associated with relocating.  Many of the cars did not qualify for registration on US streets due to the differing safety and emissions regulations between the two continental markets, and it was necessary to 'federalize' the vehicles for North American use.
European instrument clusters were often replaced with the US customary replicas. The high quality Hella headlights were replaced with low quality sealed beam lenses, with the unique headlight wiper-washer systems garnered for their death in the trash. Fenders and quarter panels were hacked up to accept any off-brand 'side marker' lights (even Toyota or other lenses). Wheels were often replaced, and tacky warning lights and buzzers were added to remind drivers to wear their seat belts. Doors were strengthened with steel or other reinforcement bars. The same with bumpers, sometimes even being replaced entirely; the crisp powerful bumper lines supplanted by pinocchio-esque protruding snouts (also known as the US diving board bumpers).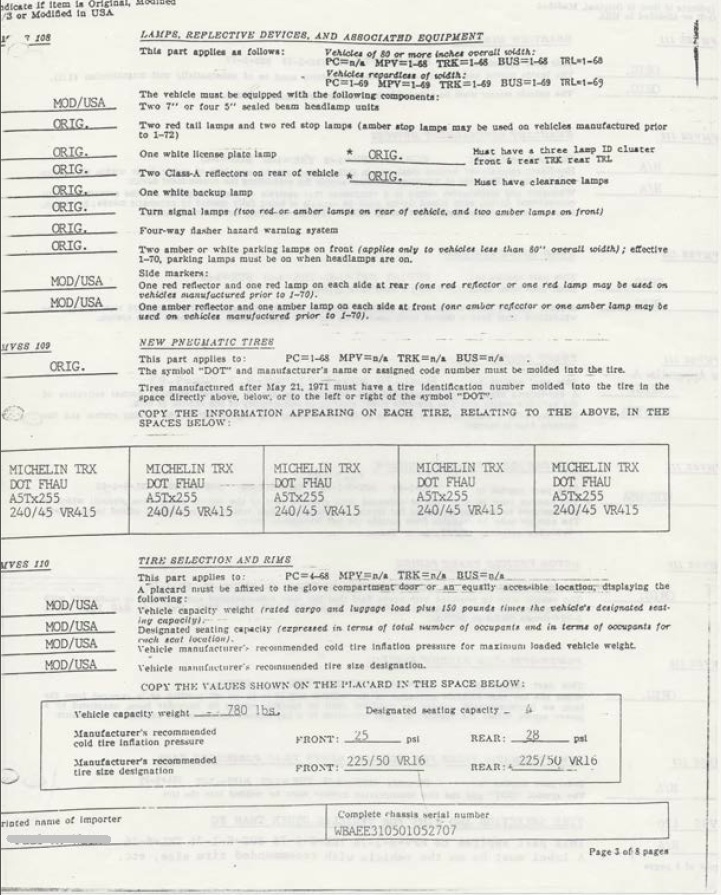 This process was rather informal, and was completed by innumerable independent shops. Countless variations of the requirements were seen because the process was interpreted so many different ways. Some cars kept their unique headlights, but left with butchered front and rear side-marker lights. Others escaped relatively unscathed and only had instrument cluster changes along with rear side-marker lights added.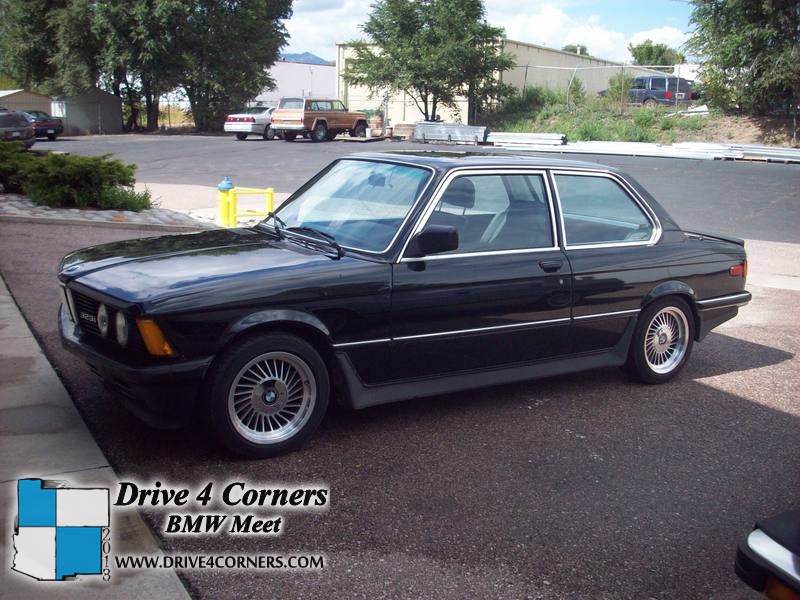 The problem (or opportunity for us later car enthusiasts) was that the verbiage in the government's rules did not specifically limit this importation to service personnel.  So, for a fairly brief period of time the stars aligned to enable rare, unobtainable car models to be purchased in europe, retrofitted to US DOT/EPA specs, and after accounting for expenses of shipping, federalization, and the currency exchange rate, still allowed dealers to profit and owner's to drive a car no one one their block had, or likely had ever even heard about.  Tightening importation rules and dynamics in the currency exchange markets soon closed the window on this period of "grey market" opportunity.
Coming from California after a L.A. customer bought it new, this was one of 'those cars.' One of the cars that is worth buying and briskly covering in plastic wrap, so as to protect from a single piece of dust gracing the surface of the paint.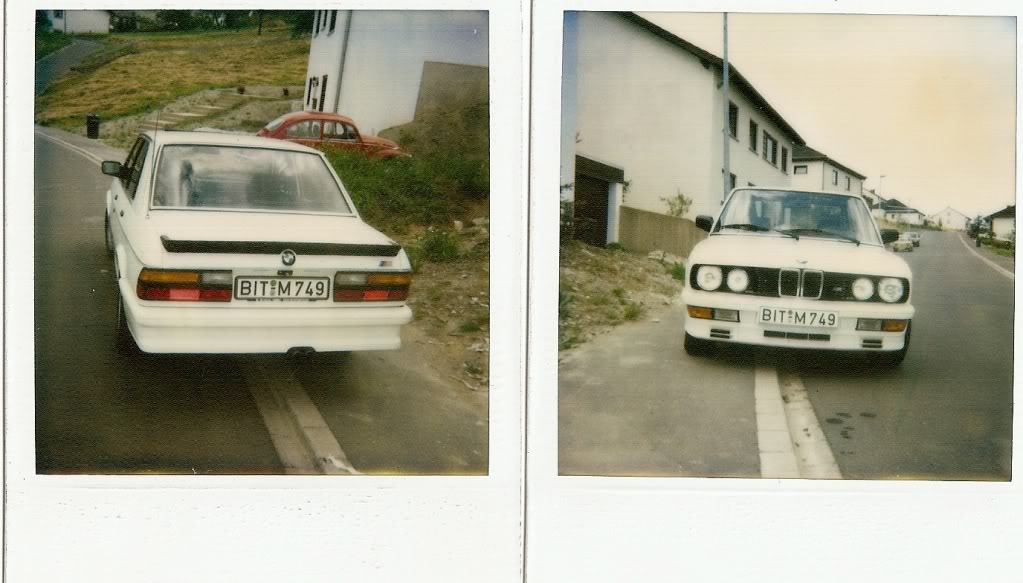 It has a place in BMW history since it is one of just a few M badged vehicles not actually graced with a motorsport pedigree. At a lower cost than the BMW Motorsport tuned cars, was the option of the M535i E28 in Europe only (Later, the E30 3 series also offered an M-tech option in both Europe and the US). The cost of the M535i was more bearable for some than the cost of the also new 286hp M5. It was intended for customers who were interested in luxury and performance with a look that wasn't quite your 'run of the mill' sedan.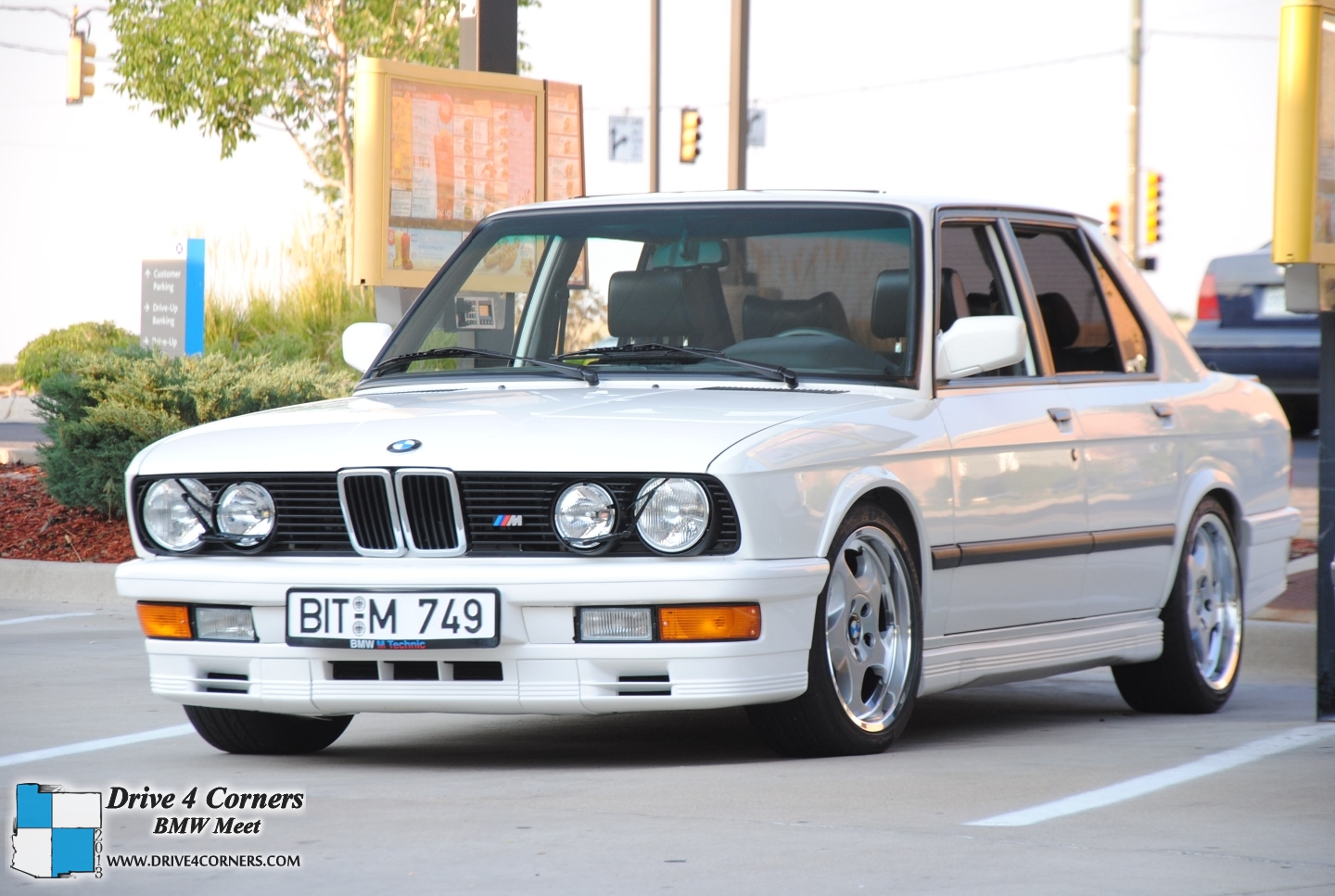 Not many were ever produced, and very few were imported into the US making the M-technic kit rare to see. Chrome rear taillights were replaced with 'shadow-lined' duplicates, and the window chrome was blacked out as an option.  The color-matched body kit included side skirts, fender flares, and front and rear bumper covers that enclosed the chrome bumpers entirely. There were cut outs for the foglights, turn signals, and tow hooks. This is contrary to the majority of available aftermarket add-ons which usually just added a lower lip spoiler or rear valance below the bumpers.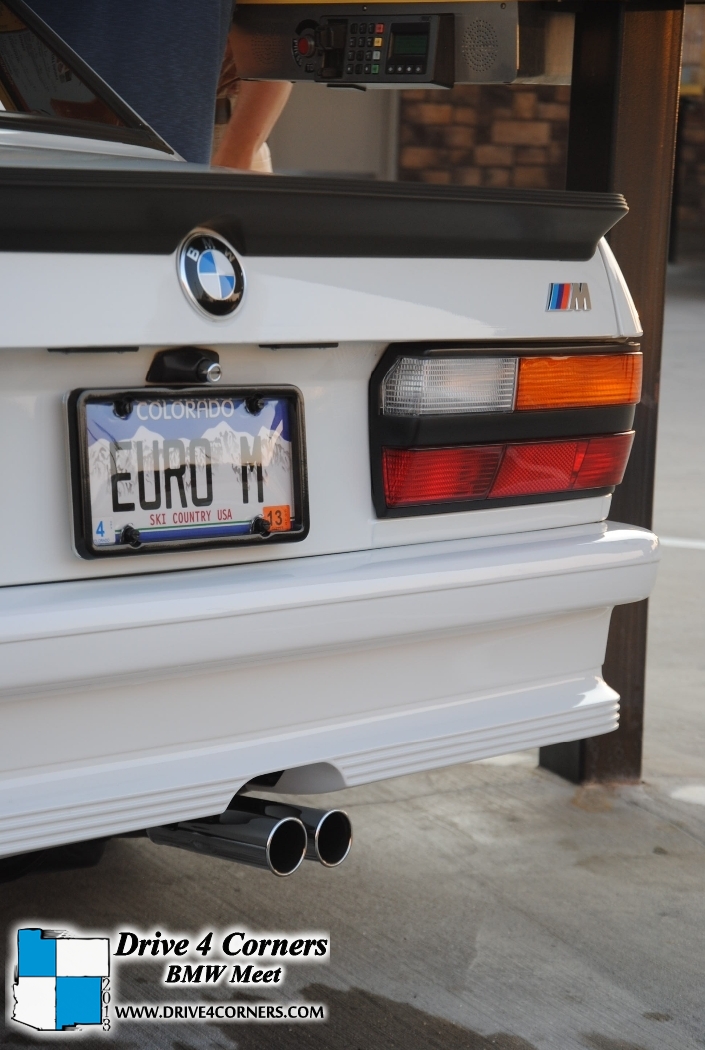 However, the M badge seen on both sides of the car did not imply the BMW M GmbH performance identity as we know it today. There were no uniquely designed BMW Motorsport drivetrain components added, and performance was practically identical to the standard  (European spec) 535i sedan. The differences were mostly cosmetic since the 535i utilized the same engine and was mated to the same transmission and differential (except for rare cases where they were replaced as an option). Wheels were changed to accommodate the new look, and the car sat slightly lower with m-technic springs and Bilstein shocks.
A 10:1 compression SOHC M30B34 utilized the new Bosch Motronic engine management system and offered 218hp at 5200rpm. The unrestricted engine also packed some grunt with  224 ft-lbs of torque at 4000rpm and could hit 0-60mph in just over 7 seconds.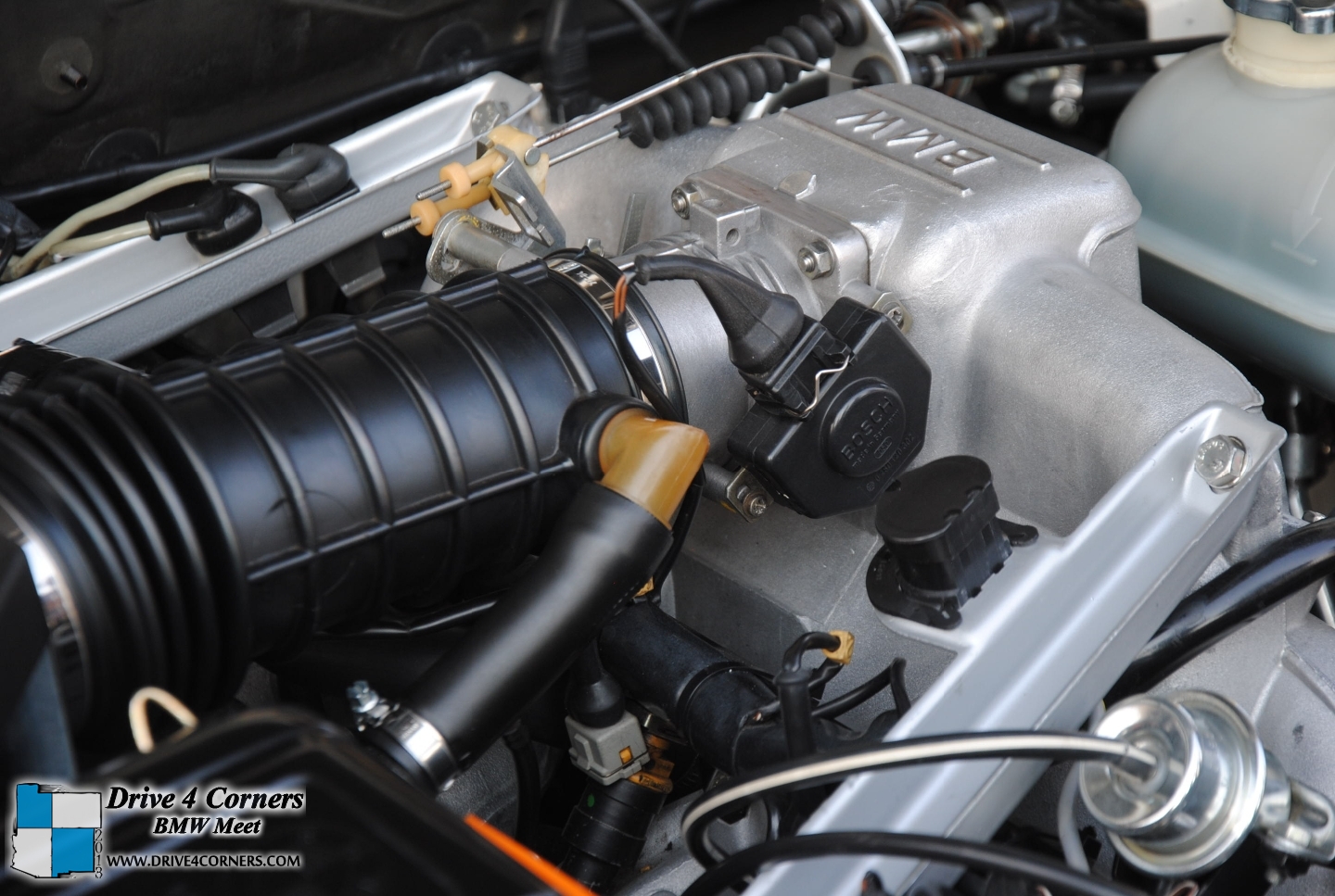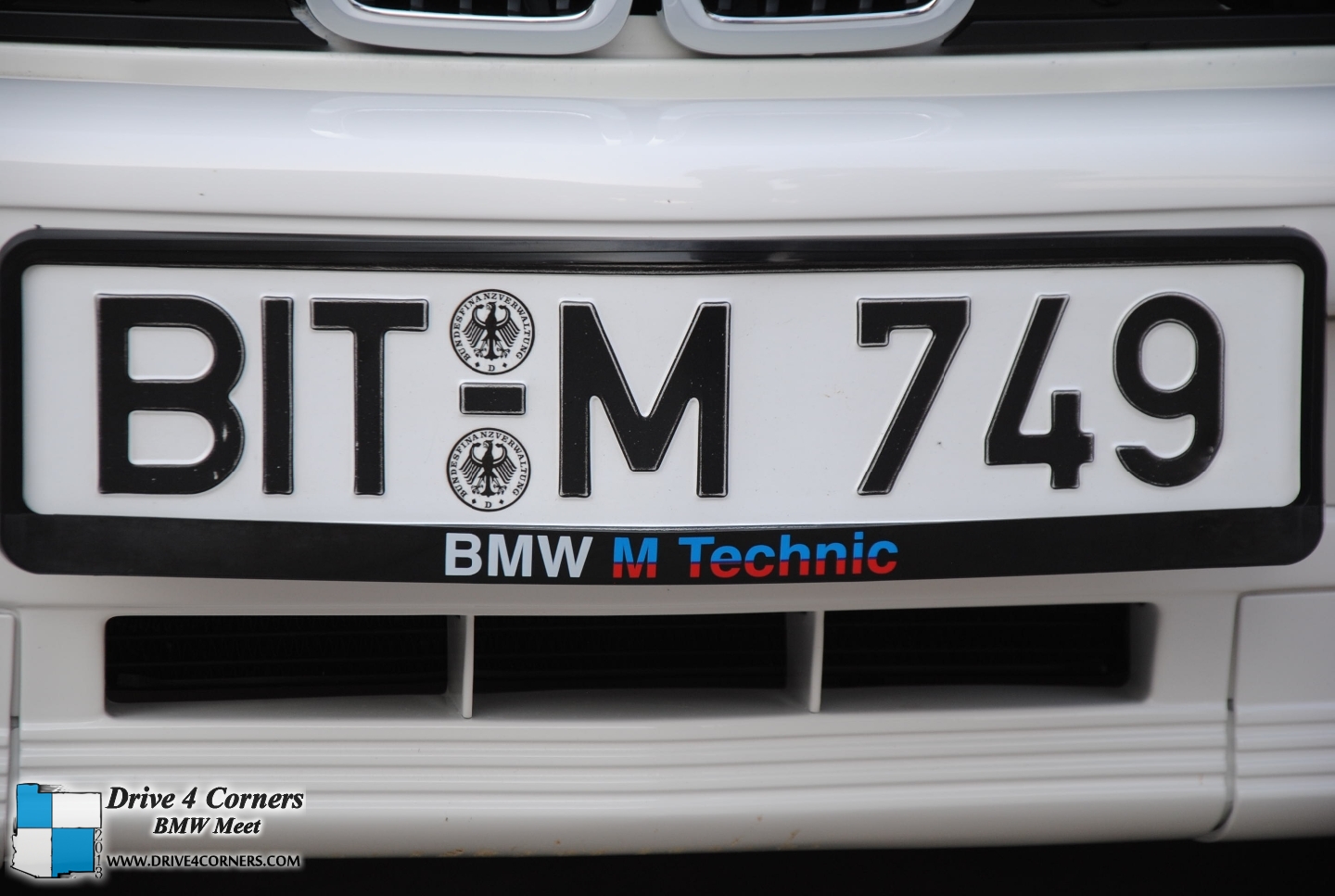 A unique piece was the tri-spoke M-technic steering wheel as found on the M5 and M6 models of the same time period. This 'coarse-splined' steering wheel is less common than the seemly exact same 'fine-splined' steering wheel in the majority of E28 M5's. This wheel has been refurbished with BMW M tri-color stitching to match the steering wheel badge.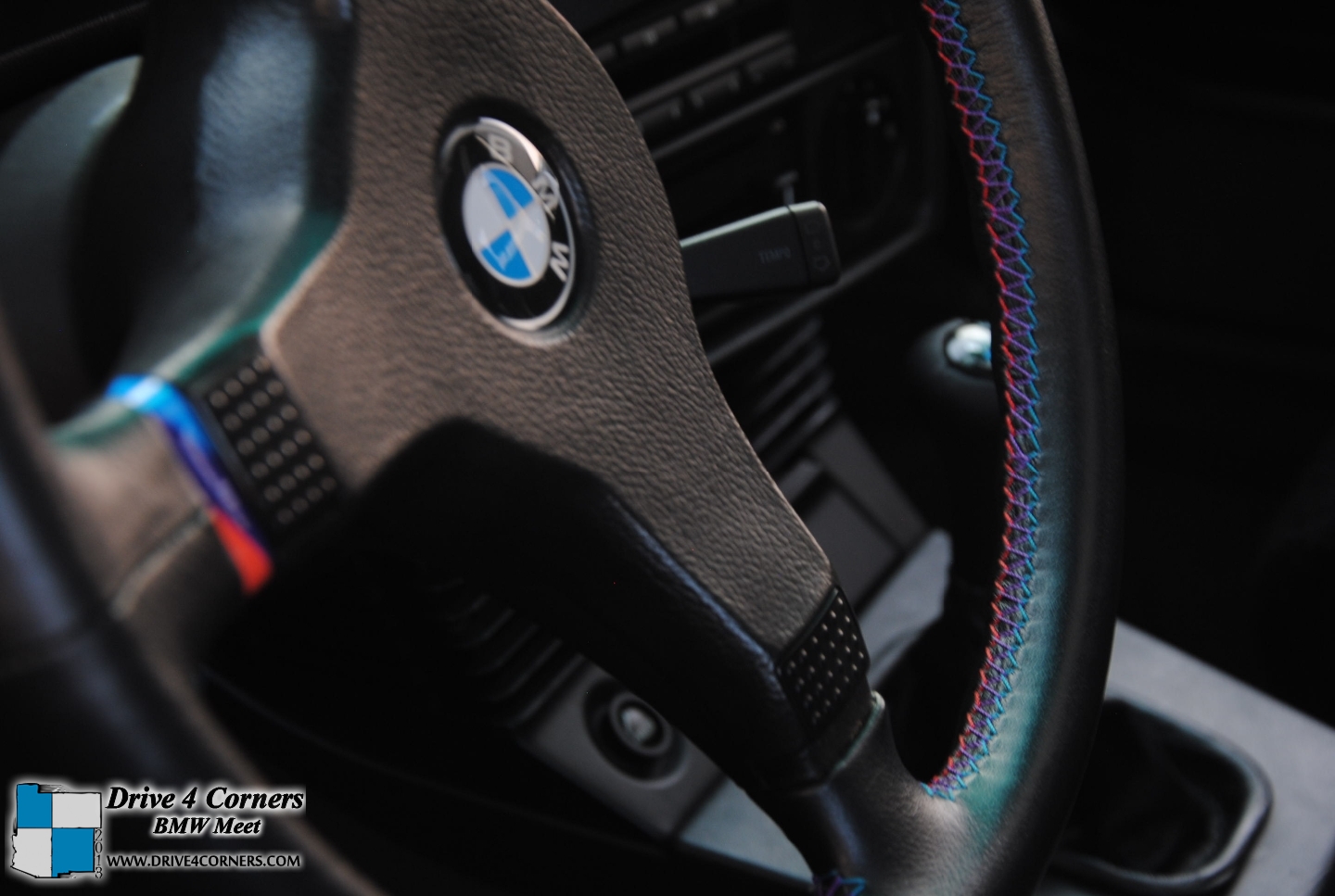 Being that the car was not North-American specification, there were a few options available. On this example. the manual sport seats are leather as opposed to the common-place fabric found on most European examples. An automatic transmission was also available, however, we are happy to see that this car is a proper 5-speed. One oddity about this car is that the front windows are electric, and the rear are manual rotary levers. Also, this car has a digital clock next to the instrument cluster, as opposed to the typical high tech. 80's On-Board Computer.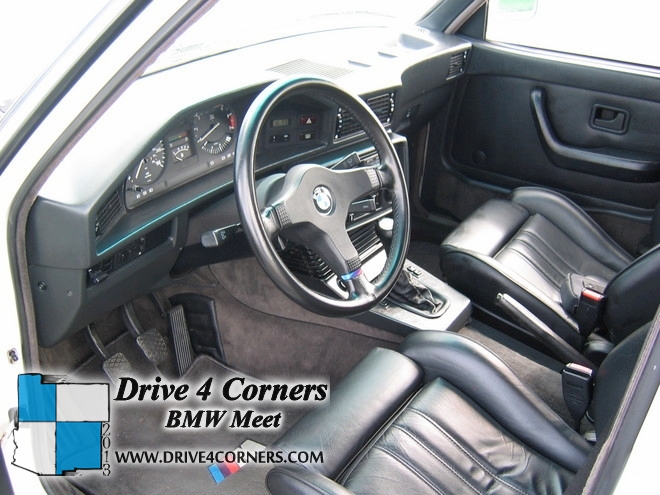 As an upgrade, a set of 17″ M-System 'Throwing Star' wheels have been added from the second generation E34, 5 series. These wheels are larger and wider than stock, but still work well with the lines of the car.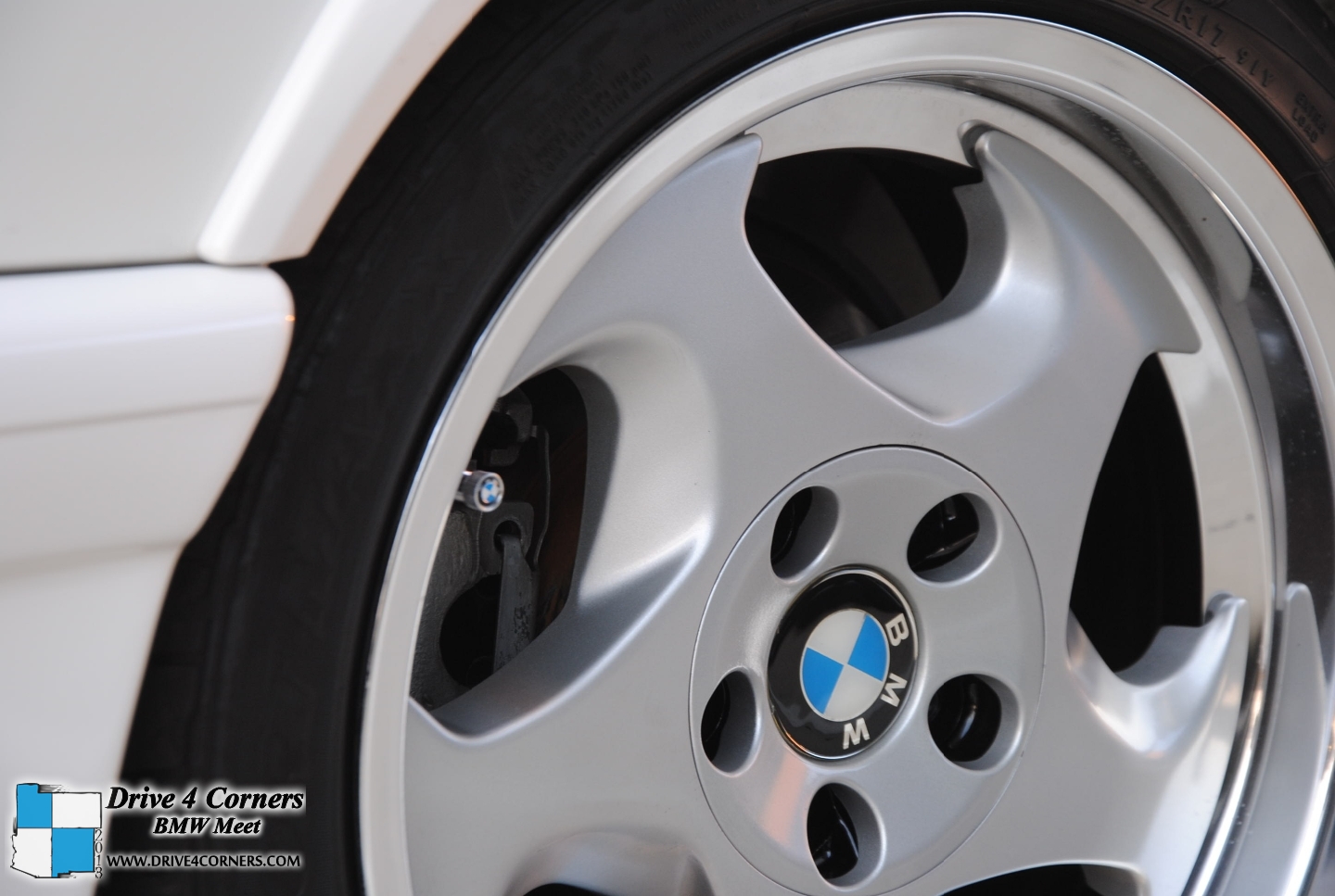 The polished lips only serve to accentuate the fender flares and aggressive stance, especially since the iconic kidney grille is the only other chrome visible on the body. The shark-like profile of the nose also makes car-people take a second look.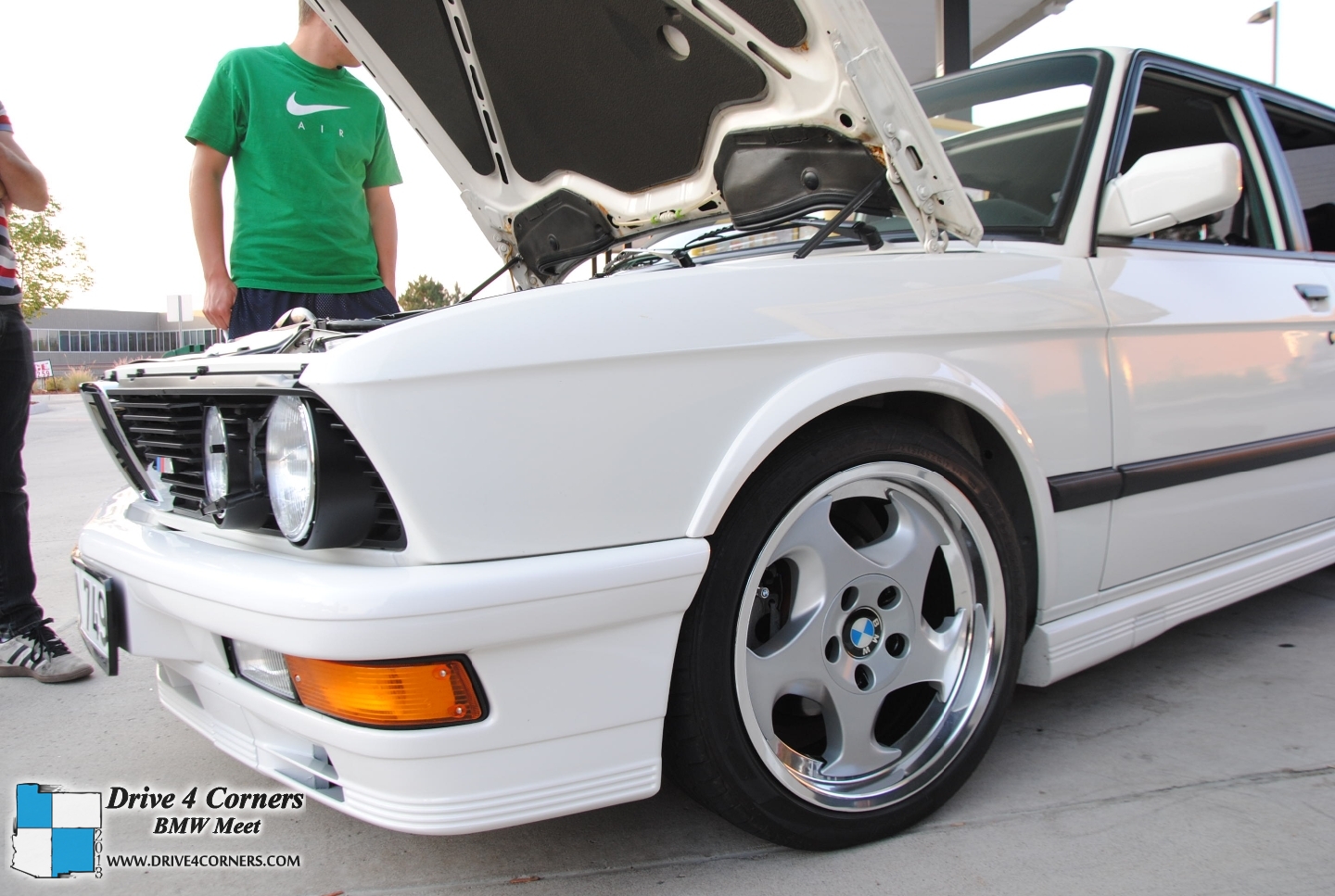 The unique 'Intensive Wash" headlight system is still in place on this car. The yin-and-yang wiper configuration adds another element of aggressive appeal, and helps with visibility in adverse weather conditions. The unique mechanical setup is something lacking in modern cars (whose streamlined headlight coverings dull and yellow with age).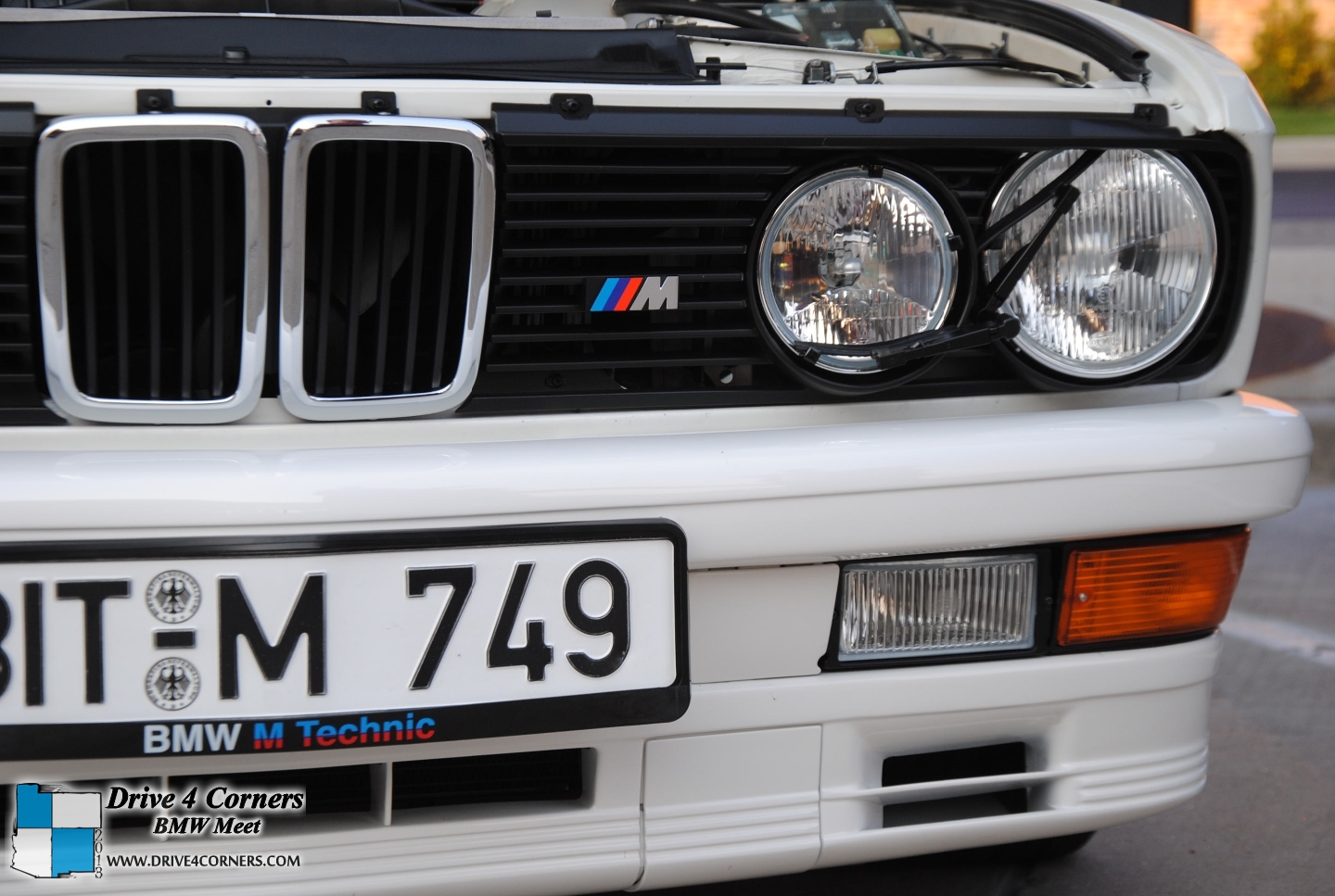 Being owned by only BMW enthusiasts, this car has been maintained well and upgraded tastefully. The original 3.25 differential has been replaced with a limited slip 3.73 to give the car a bit more drivability and pep. Some minor engine work was done during a prior refresh, but the level of originality is still there. The car has been brought to another tier of cleanliness under the current owner. The level of detail is meticulous, the engine (and every other part of the car for that matter) is spotless, appearing to be even more honest than Mr. Clean's personal kitchen.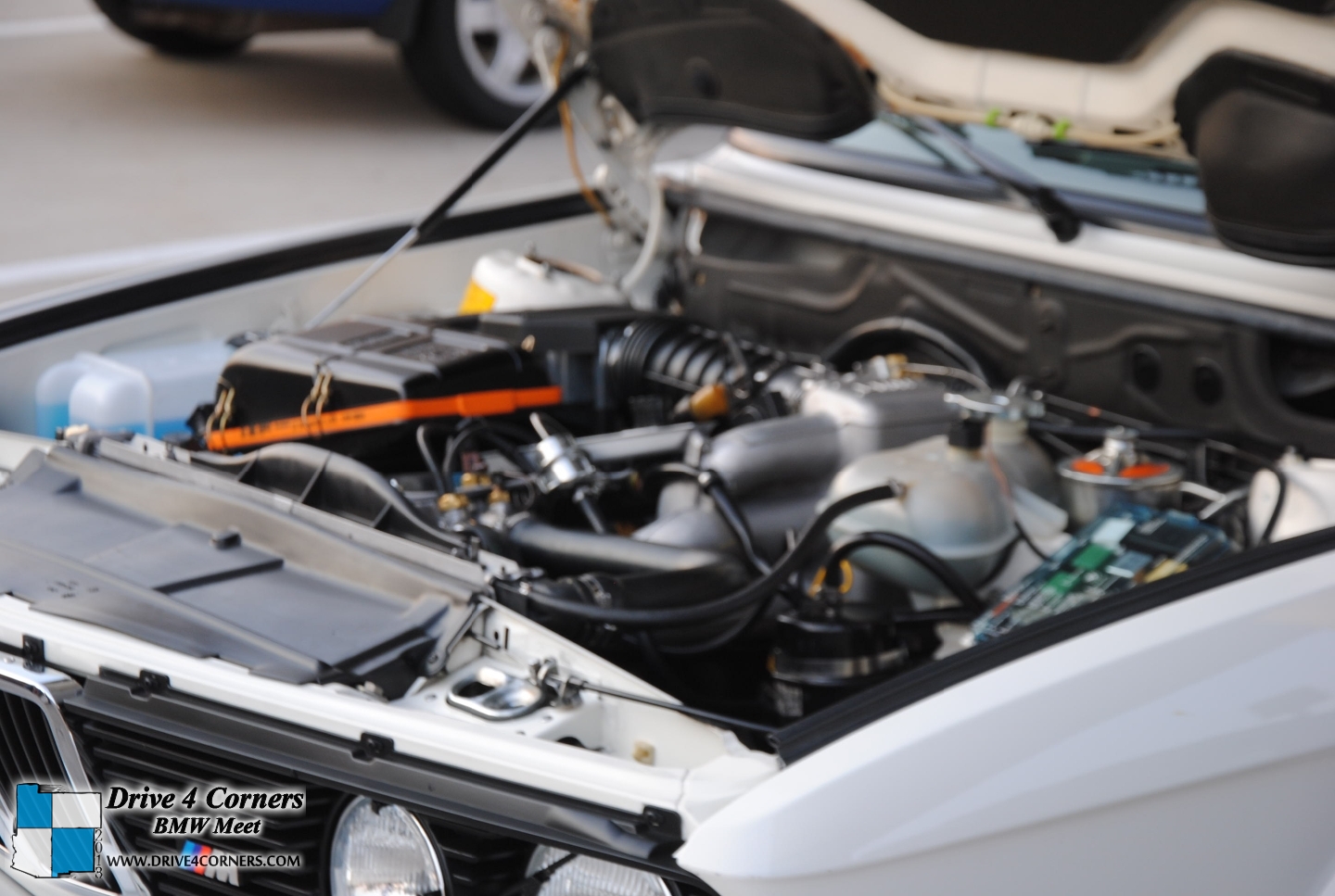 The chromed tail pipe extensions sit fittingly below the rear valence, with not so much as a spec of dust on their surface. This fact alone makes me believe the condition of this car is cleaner than showroom.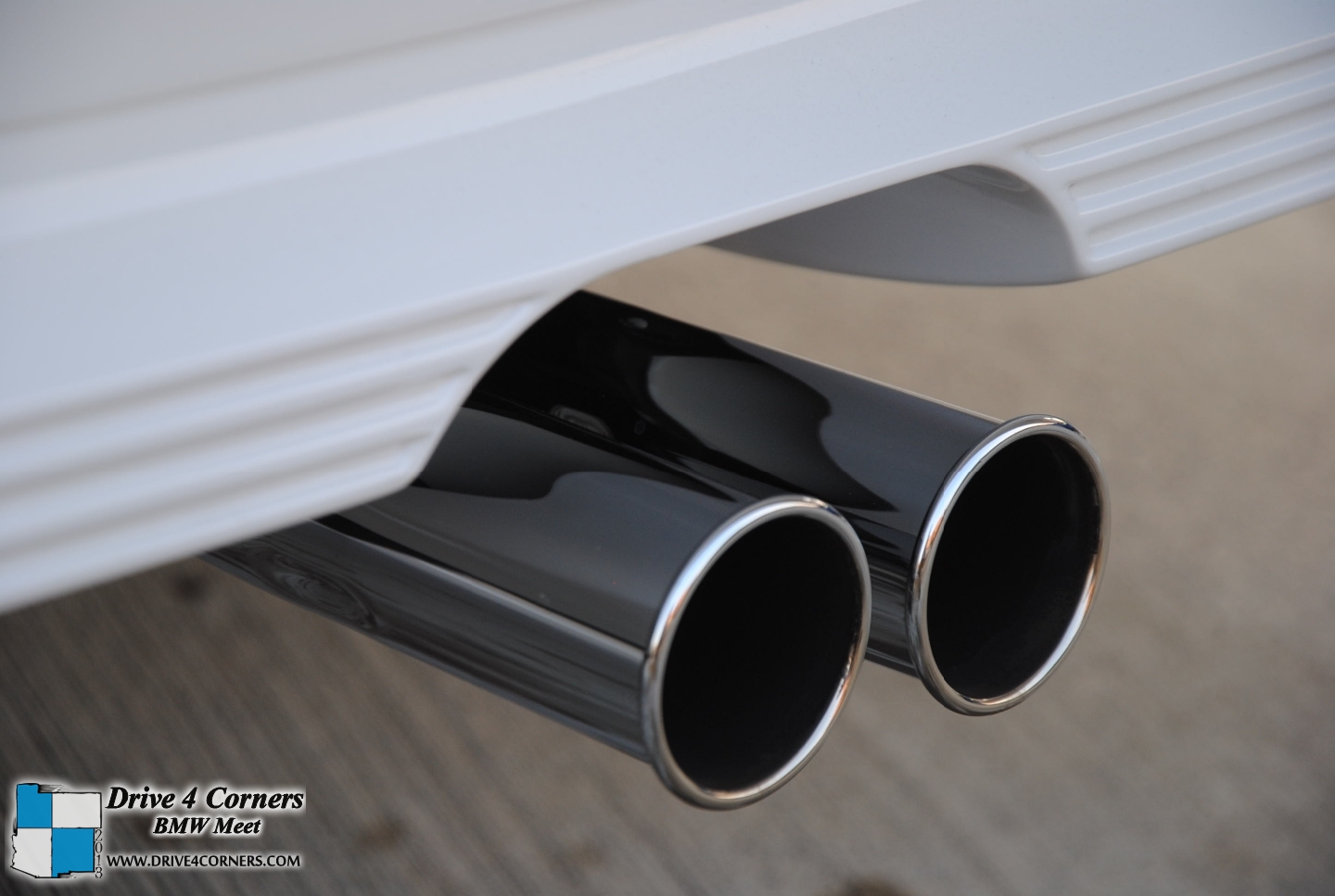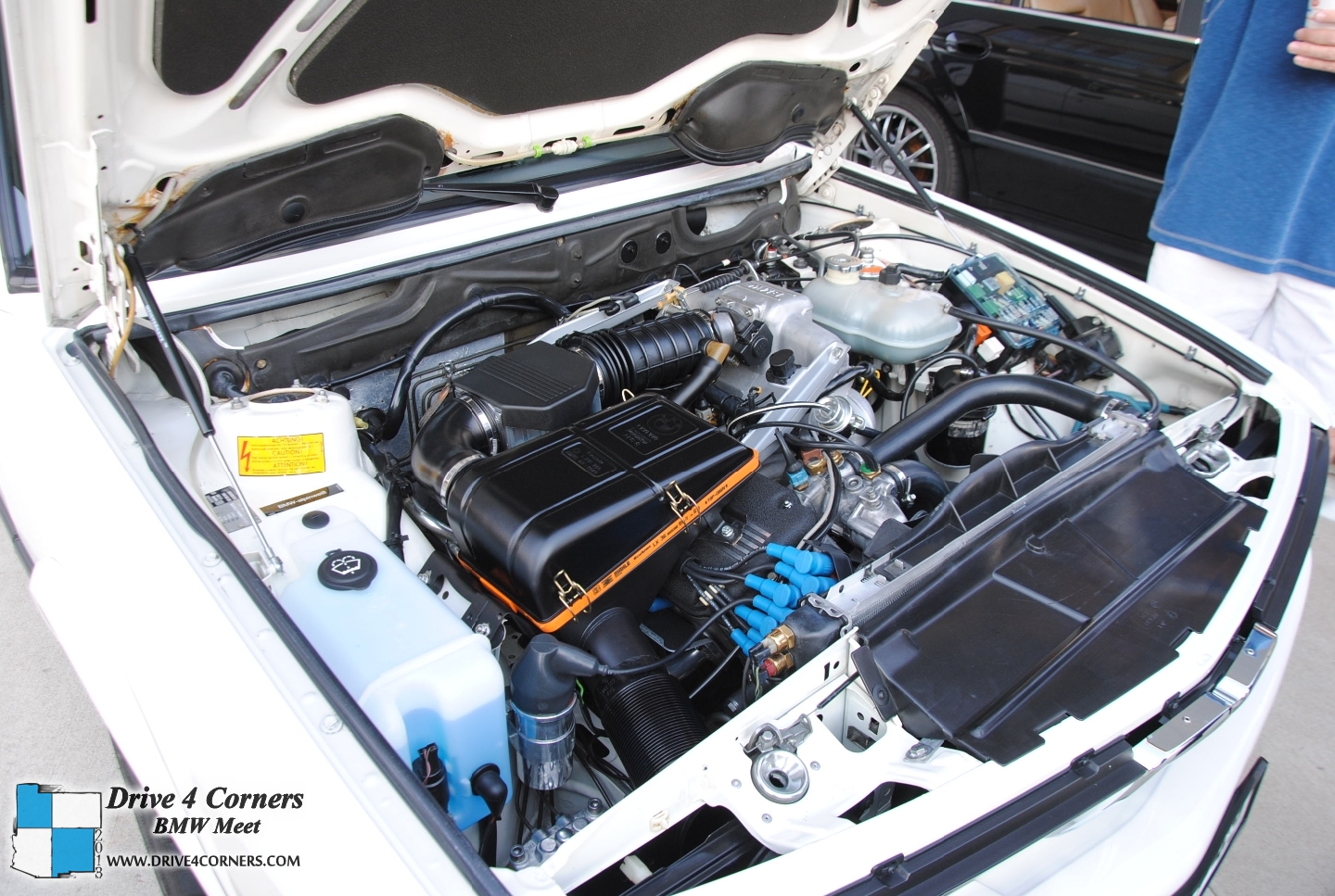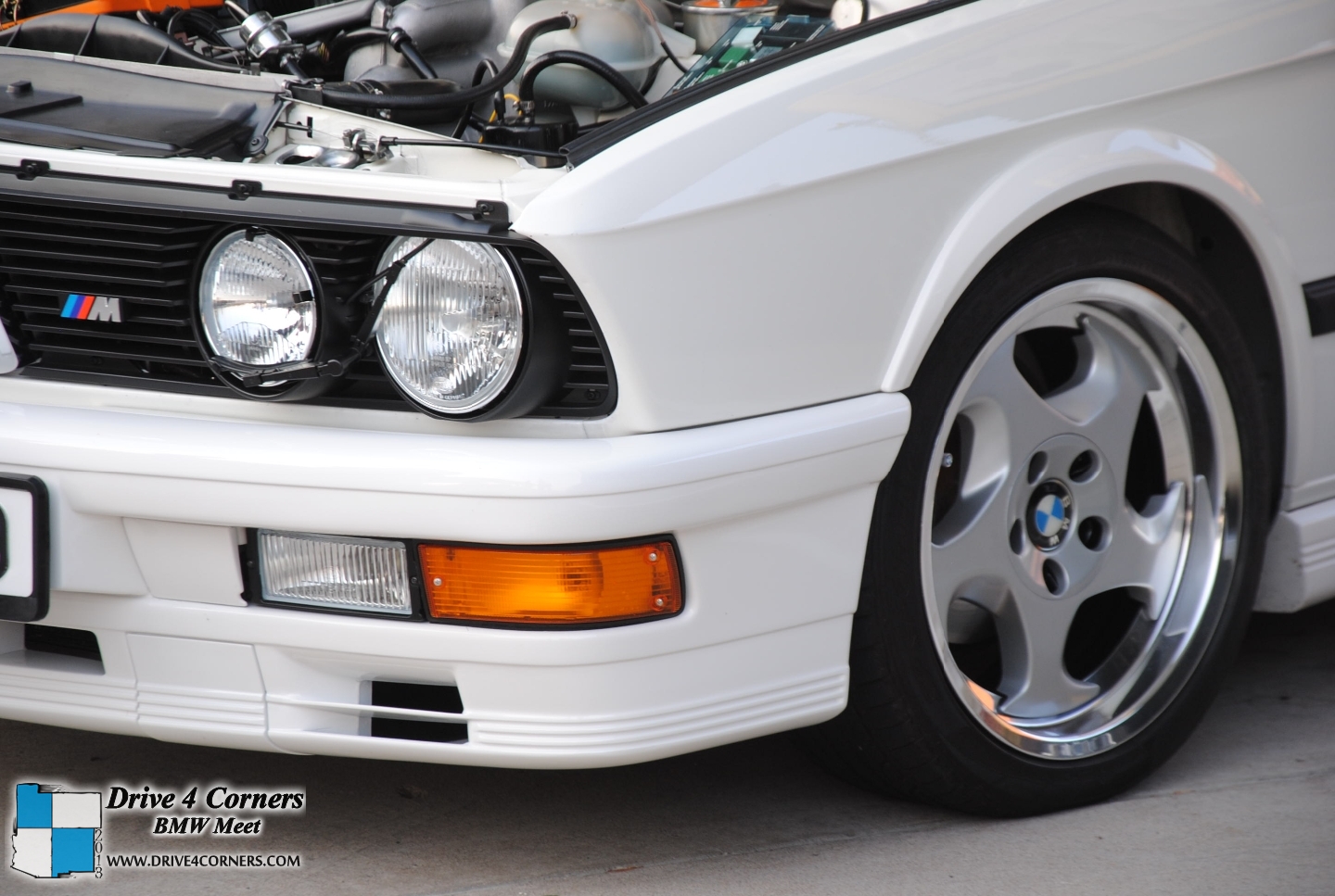 Small upgrades such as color matched mirrors and shadowline window trim bring the whole package together.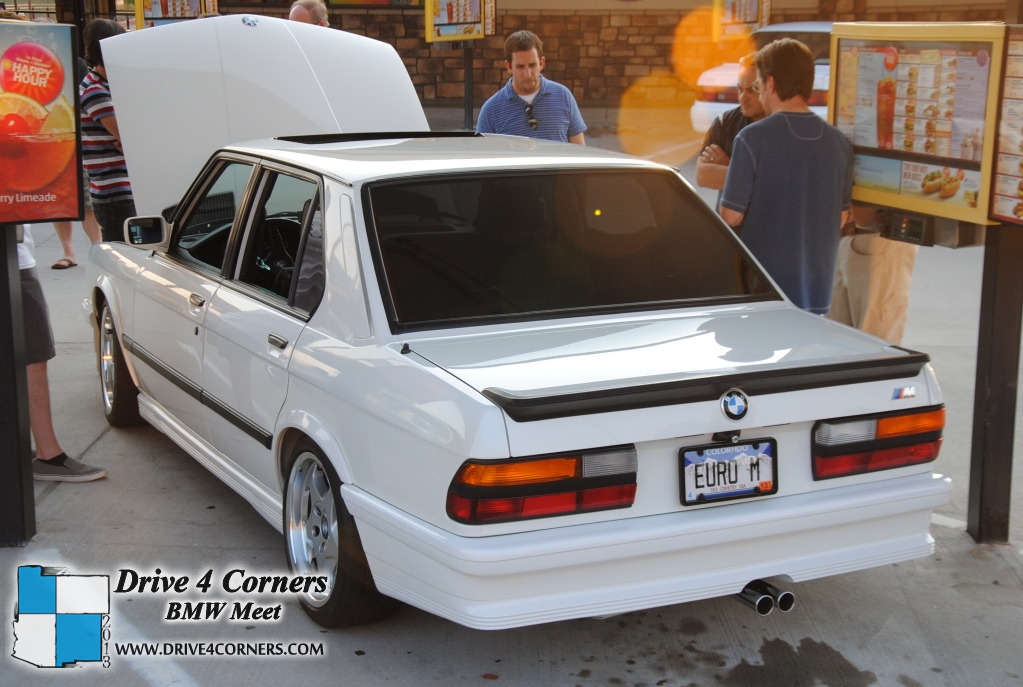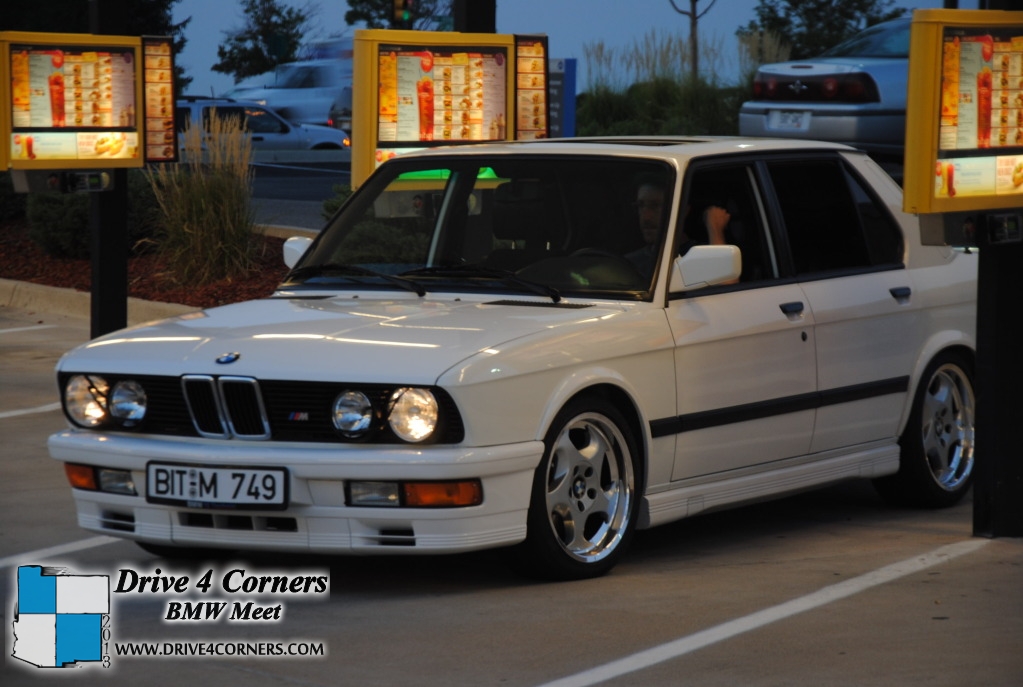 You can bet that this car is getting the care and attention it deserves.
The owner was willing to share a few additional photos from a recent drive in the Denver area. Following image credit to J. Bair.
——————————————————————————————————–
As an addendum to the story, here is some additional information as sent to me by a reader:
Tom,

This is a great article you have written!! I thought you might like some additional info on the feature car & "the rest of the story". He bought it from Coby Mclaughlin in LA. When Coby got the car, it was in need of work to get it to a show car level. He took it to Ron Perry, (here in Orange County) the "all things E28 guru", for all the work & be put into show condition. I have attached the photobucket LA pictures of the car as it looked when Ron finished with it, before your friend bought it.

http://s48.photobucket.com/user/cobyryan/library/
It is ironic that your friend had an identical car (Alpine/black) 535is that was in excellent condition when he bought the M535 from Coby. After he acquired Coby's car he had a buyer waiting in the wings, and it was sold to Mark Ebadi. Mark then put his brilliant rot/black low mile car up for sale to make room for the white one from your friend. That red car ( I think he advertised it as originally owned by the golfer Tom Watson) came to CA being purchased by Stewart Chang. While it was a beautiful car, Stewart after spending a considerable sum to get it to pass CA smog ( Ibadi had called & asked if I could help nurse this one thru CA smog but it was to late) – couldn't make it happen & sold the car to a guy in Atlanta. While he had a bad taste in his mouth on the red e28, he was bitten by the model & I introduced him to Ron who was just finishing a euro conversion on a alpine/cardinal 535is & he ended up buying it. Ron had done his usual pristine job on the car & Stewart drove/showed it for @ 4 years. He then sold it on BAT.
The irony in "the rest of the story" is that both alpine cars, the one you wrote about & Stewart Chang's were both Ron Perry cars – Chang's 535is actually ended up selling for more than your friend paid for his M535 @ 4 years earlier.
Hope your a fan of trivia, most e28 guys are!!
Best,
Jack
The following two tabs change content below.
Latest posts by Tom Schultz test #2 (see all)