2016 Event Tee – Drive 4 Corners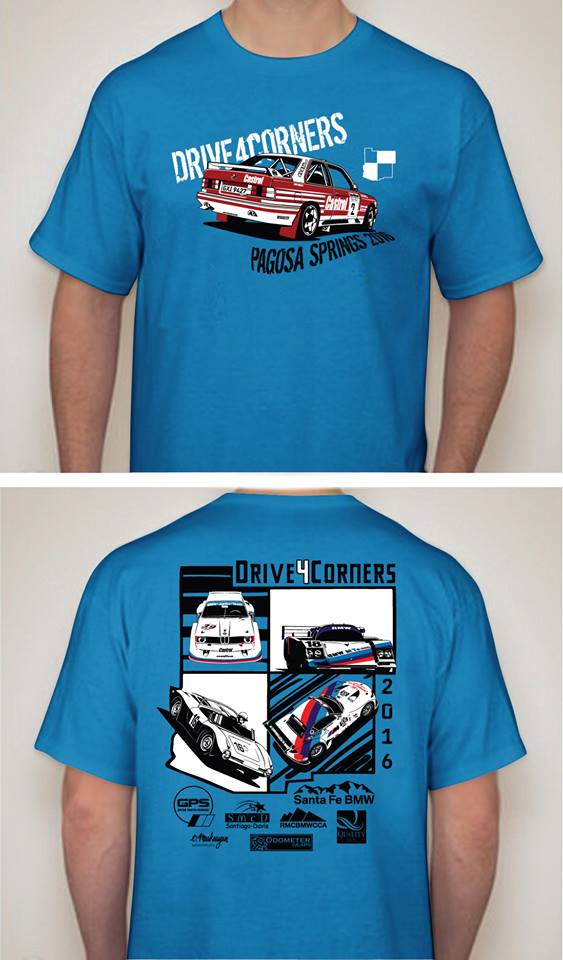 Drive 4 Corners 2016 Event Tshirt
Turning the clock back 28 years, the BMW M3 enjoyed one of its greatest motorsport victories when Patrick Snijers drove an E30 to win on the Manx Rally in 1988. As a tribute, this car is a feature for the 6th Annual Drive 4 Corners BMW Event. The Prodrive prepared E30 M3 looks absolutely beautiful dancing across the surface of the road at breakneck speed. There's just something magical about lightweight, rear wheel drive cars being driven hard in a rally environment. Madman Patrick Snijers pushes his BMW E30 M3 to the absolute limit during the Manx International Rally of 1988; completely sideways and even airborne at times, however always in relative control.
The back side of the shirt spotlights a group of legendary racing cars, starting with the rare and unique BMW 700RS as driven by Hans Stuck in 1960. a 320i Turbo from the 1970's Junior Team of who had the likes of Manfred Winkelhock, Eddie Cheever, and Marc Surer as drivers. The ferocious and unique 1986 BMW March 86G from the IMSA series highlights BMW Motorsport pushing the evolution of their M10 engine to the limit over a span of 25 years.  Lastly, the evolution, development, and innovation of the BMW Z4 GTE garnered a spot on the shirt. The fluid lines of the car create a beautiful silhouette in motion. Screen printed on a light blue tee.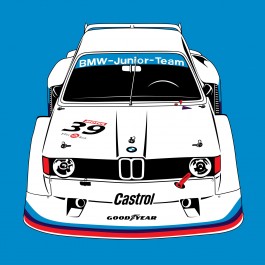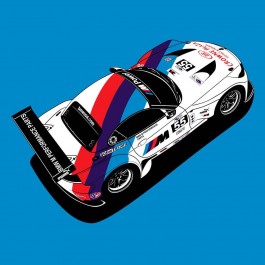 $20/ea, $8 shipping (one shipping unit is valid for up to 3 shirts each within the continental 48 states). Additional charge for 2XL or 3XL(All sizes in men's sizing). Note that all orders will be shipped in August 2016 or within one week of payment.
The following two tabs change content below.
Latest posts by Tom Schultz test #2 (see all)