Summer is just about here–it is already the middle of June 2017 and that means Drive 4 Corners is only 10 weeks away! The 7th annual BMW gathering will convene on Friday, August 25th just north of Durango Colorado at the Purgatory Resort. This BMW social event will be featured at the base of the Purgatory Ski slopes and Purgatory Resort, who offer a varied selection of housing and lodging.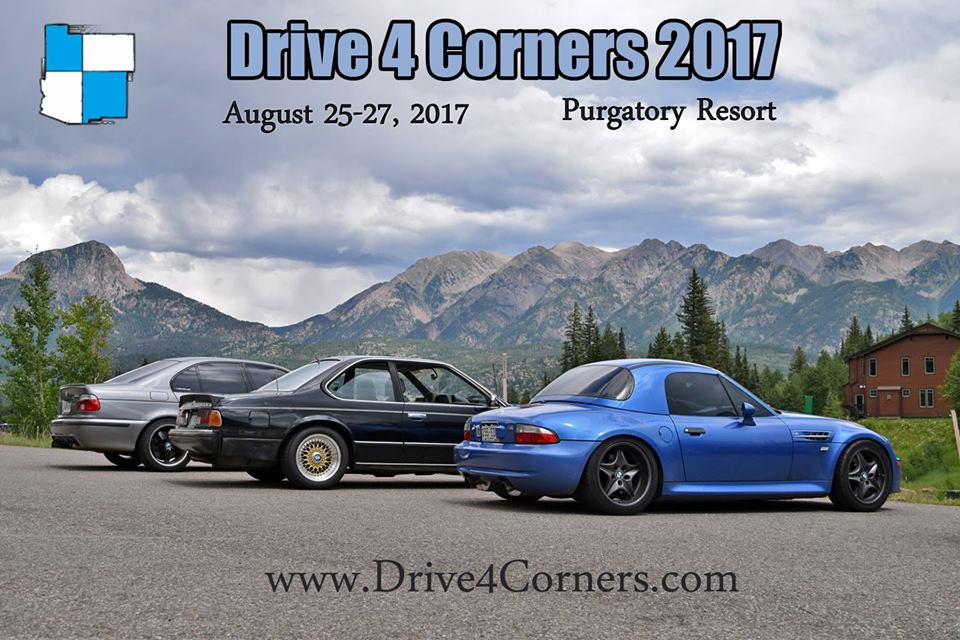 The property sits along US 500, just north of Durango, Colorado and offers access to one of the most scenic byways in the state of Colorado. This road is known as the Million dollar Highway for good reason, and will provide the avenue for participant exploration. This area is known as a historic mining area in towns such as Silverton and Ouray, CO. One of the major attractions includes the Durango-Silverton Narrowgauge railroad which fills up quickly but provides participants a unique exploration of the region.
The town of Ouray, Colorado is nestled in the mountains at 9300 feet and requires a drive longer than 30 miles through the mountains from either direction for access. Red Mountain Pass, Molas Pass, and Coal Bank Pass all should be traveled to really appreciate the beauty of the region. This route is not a great route for spirited driving as there are few guardrails, and very few passing zones. It will be a new adventure for those returning participants of D4C who have been to Pagosa Springs (the previous location of D4C) multiple times already.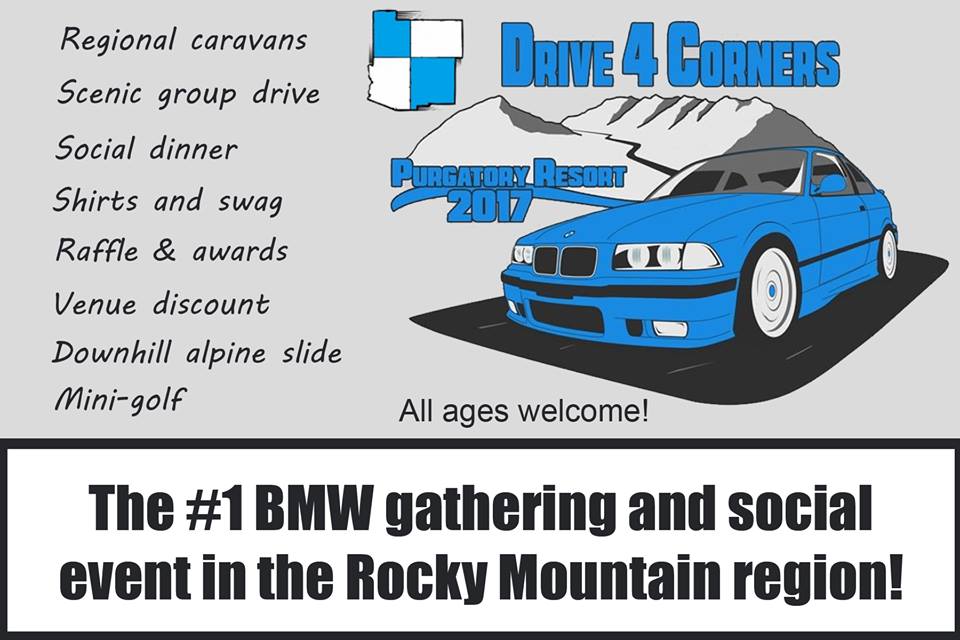 If you haven't already, be sure to Register for D4C 2017 and reserve your room with the Purgatory Resort for the event weekend!
The following two tabs change content below.
Latest posts by Tom Schultz test #2 (see all)