Expectation multiplied by time is usually a formula for crippling disappointment.
It's the reason they say one should never meet your heroes, especially childhood idols, as the length of time between your initial idolisation of them and that chance meeting later in life usually corresponds with a decade or two of depreciation in terms of their abilities.
Yet, you'd never say no to that opportunity if it was presented to you. Right?
It's exactly this state of affairs which befell me last week in Munich where a very clever, bespectacled, chap from BMW gave me the key to an E34 M5.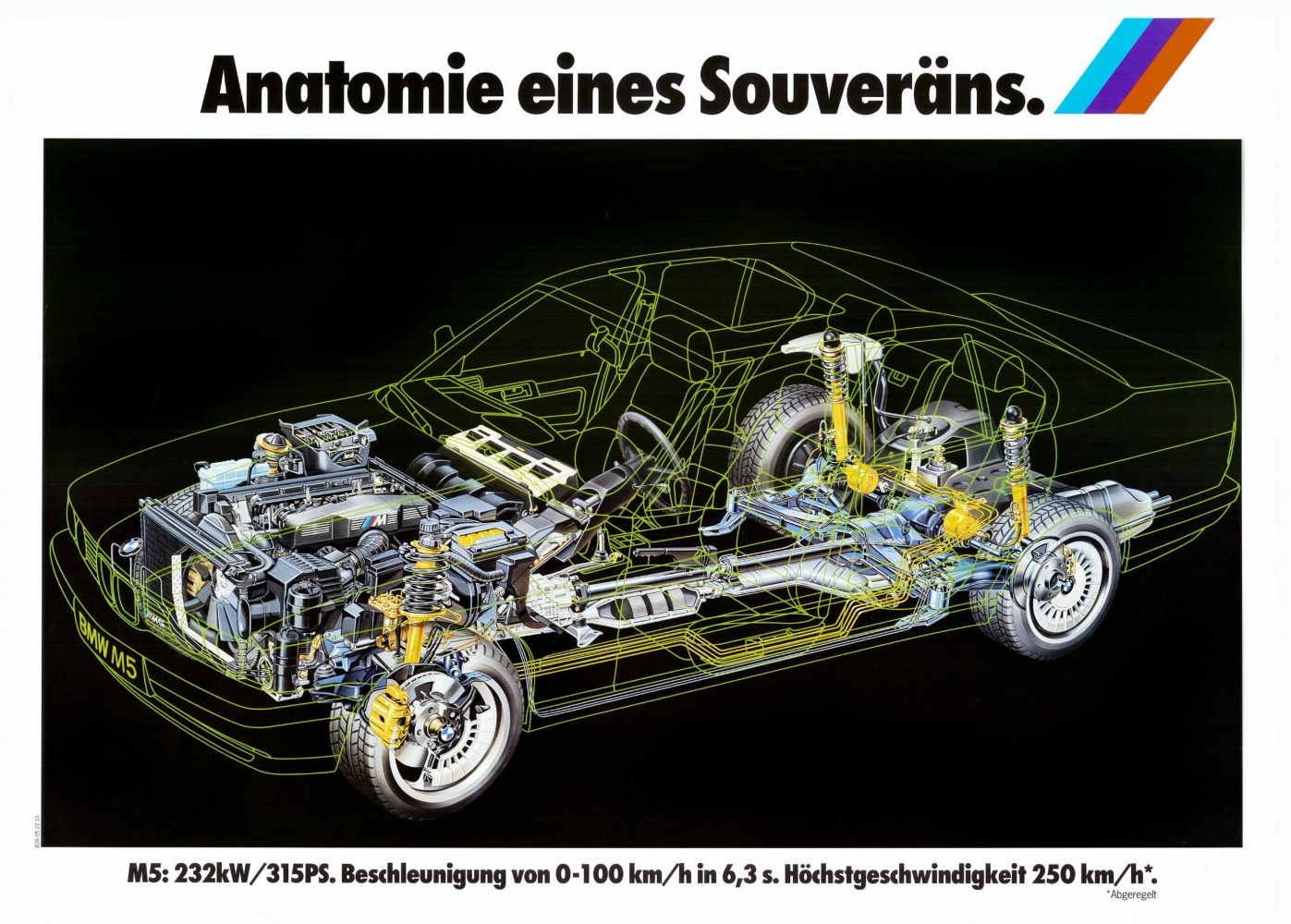 Now, if you were a South African preteen petrolhead in the early 1990s, E34 M5 hardly requires a wordy narrative tracing its provenance in the pantheon of performance cars. It was, in the early 1990s, simply the most desirable performance car you could buy in South Africa. And yes, that includes the significantly more expensive coupe offerings available from Porsche and Ferrari in South Africa at the time.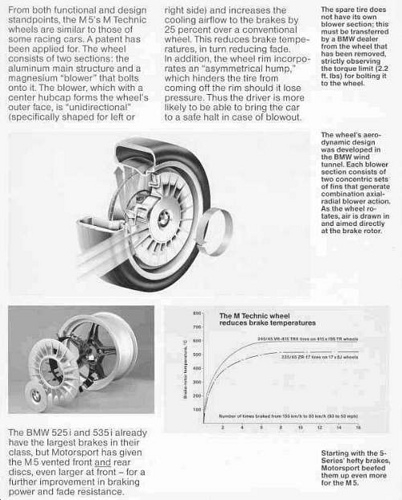 These E34 M5s, with their characteristic turbine-style alloys wheels, were the desire of every petrolhead fantasy. Being only in primary school during the early 1990s, I obviously never got to drive one. Two decades later, in my 30s, this most hallowed of Bavarian crafted ignition keys was being handed to me. And it was not a high-mileage, rubber perished version, it was one of probably the most immaculate examples of an E34 M5 in the world.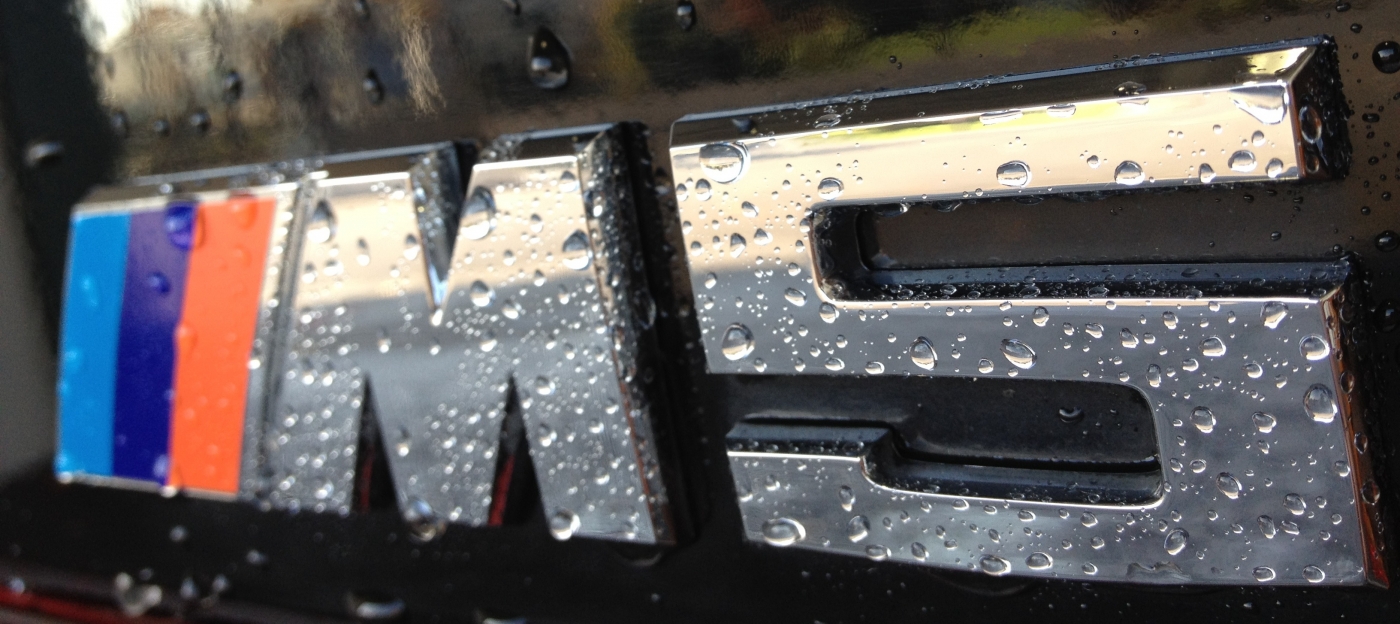 A ONCE-IN-A-LIFETIME OPPORTUNITY
BMW isn't shy when it comes to letting people drive its heritage cars, which is amazing if you consider that some of them are quantifiably priceless. The company's ethos of crafting cars for pure driving pleasure dictate that the classic should run as dynamic reminders of all that is good about the blue-and-white propeller roundel's historical product portfolio. Static displays bore the personnel of BMW's heritage centre, in suburban Munich.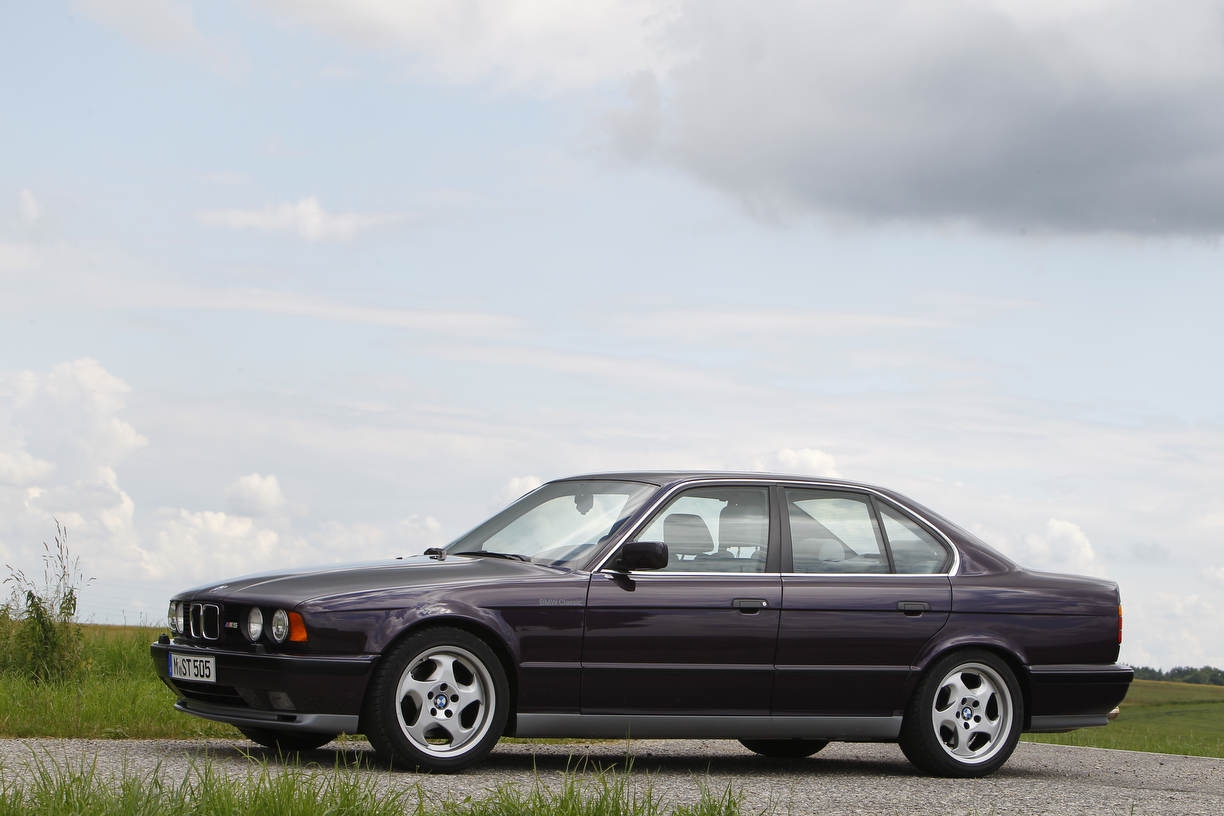 First impressions were that the M5 I was going to be allowed to drive was indeed very purple, not classic M-division blue. The correct colour designation is in fact Daytona Violet. This Bavarian Barney the dinosaur hue was a good thing as it denoted this as an E34 of the latter 3.8-litre in-line six-cylinder variety; B38 specification cars, never marketed in South Africa and arguably the greatest of all E34s.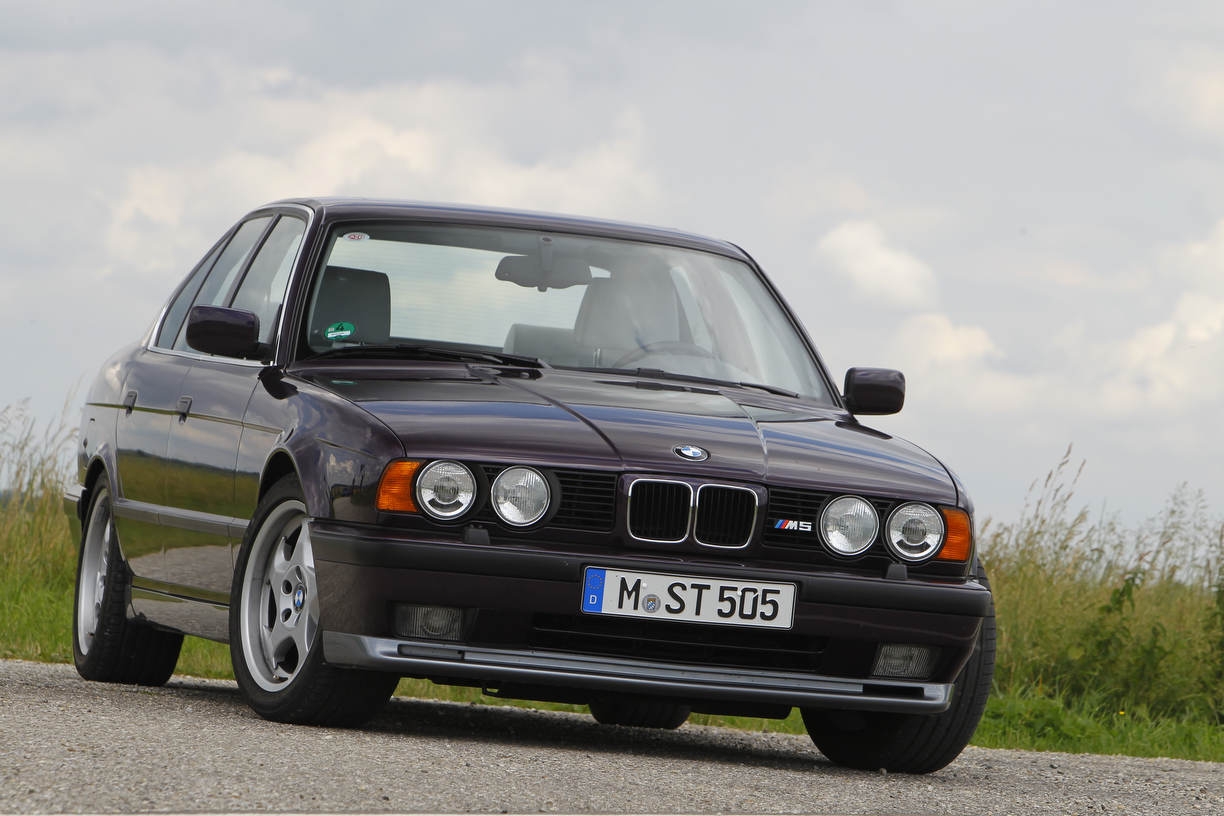 I unlocked the left-side driver's door (no remote central locking), settled into the grey leather seat and marvelled at the selfishness of this M5's ergonomics. Most alarming was the sole airbag (for the driver only) and then the centre-stack hangdown section with all infotainment (okay, it had a radio and CD-player) all deliberately angled towards the driver too. Visibility was plainly astounding. Rollover crash safety regulations were hardly an alarmist issue in the early 1990s and hence the tremendous glasshouse area, framed by almost fragilely thin-looking A-pillars, which enable you can gauge wheel placement perfectly, whether parking or apexing.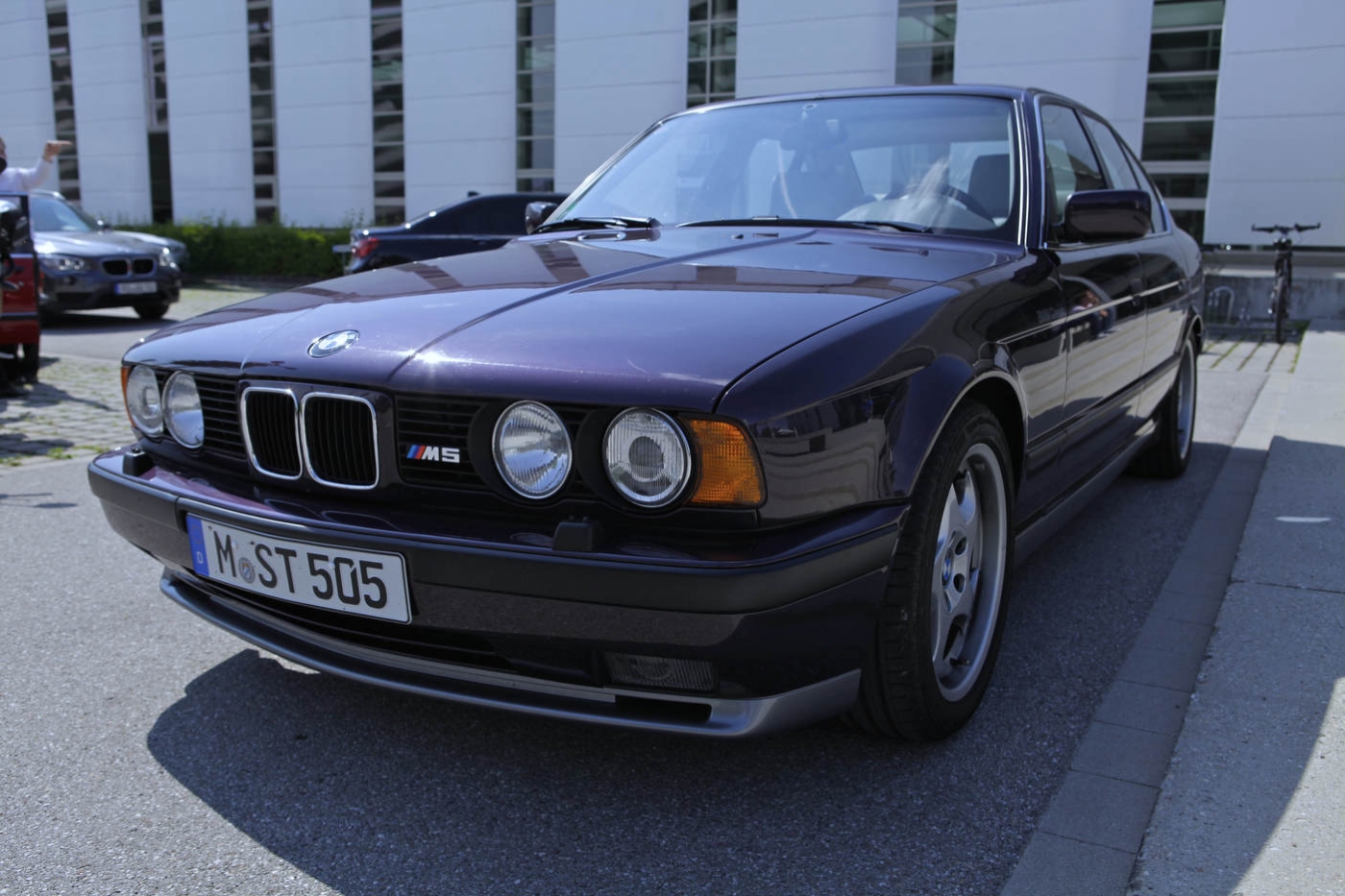 Just sitting in it the cabin you are struck at just what a fantastic driver's environment it is. To an extent, though, I had always known this. All those years ago I would stalk-up to a parked E34, when the opportunity availed itself (quite rarely, as a matter of fact, only 265 were assembled at Rosslyn outside Pretoria), cusp a sun-shielding hand against the driver's window and marvel at the interior.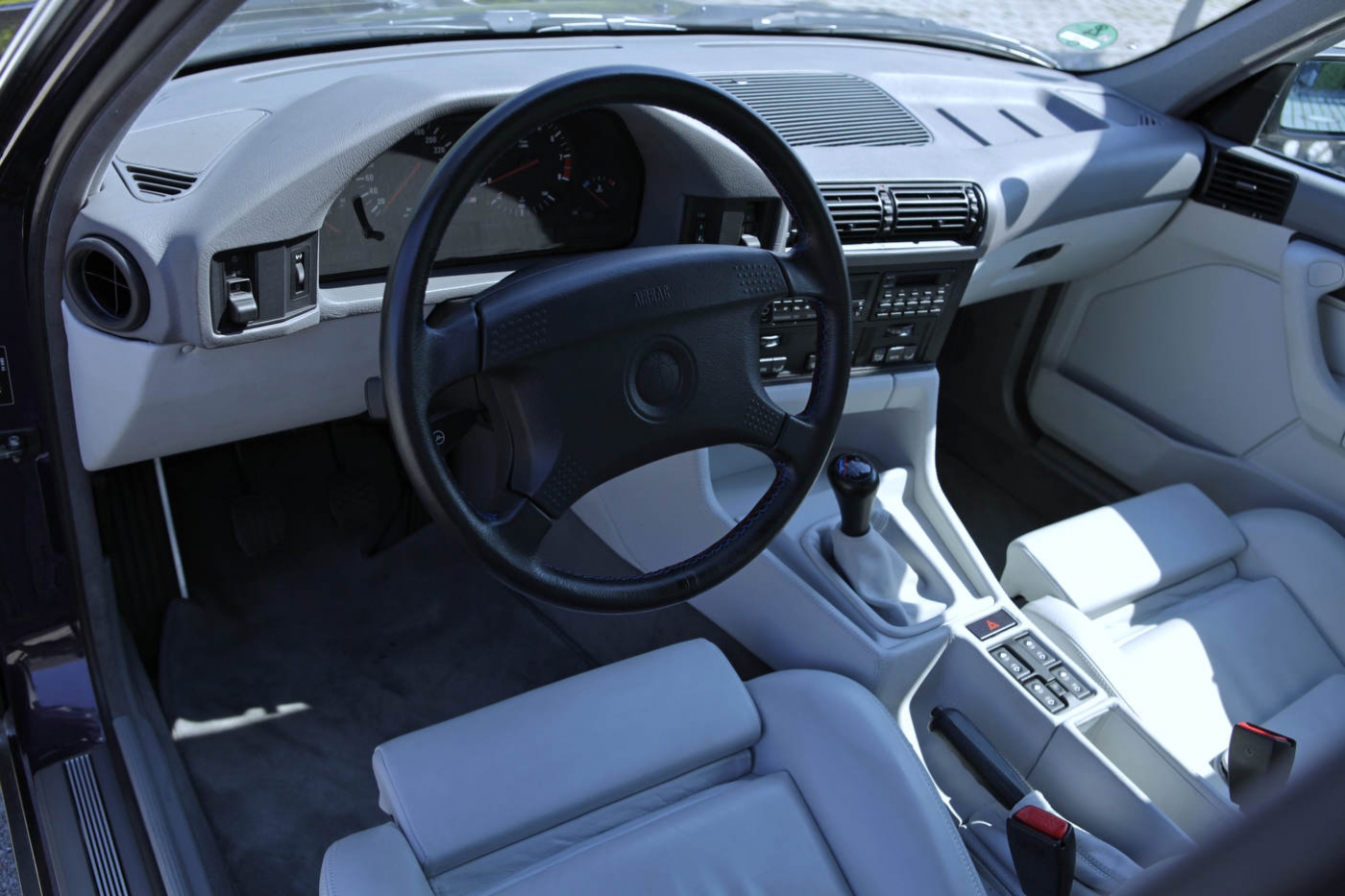 No disappointment thus far, then. Expectation have been met, partly because this particularly M5 has is part of BMW's private collection and kept in a concourse state of trim and tune.  Cars such as the E34 3.8, though, are not meant for sitting in with the parking brake engaged.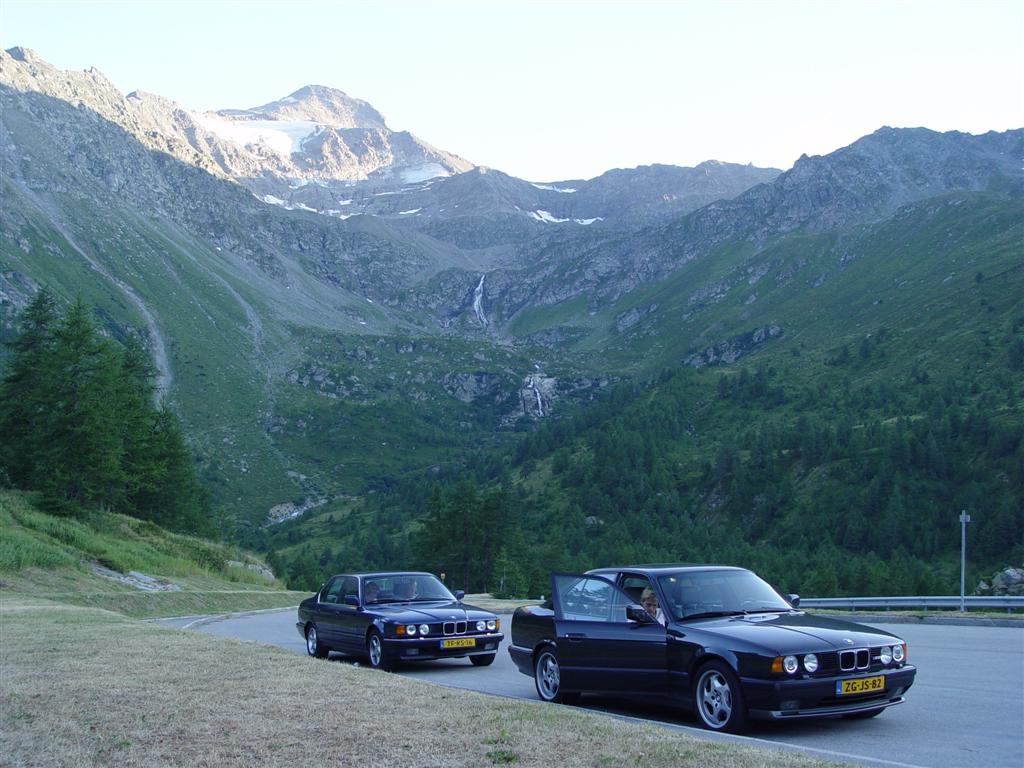 GETTING STARTED…
I drop the key into its ignition barrel, rotate, and that most mythical of in-line six-cylinder engines shrieks into its combustion cycle. Reverse gear is offset to the left and engages with a deft mechanical clunk as I shift across and up to it with my right hand; always an odd-feeling if you are a lifetime right-hand drive market operative as most all South Africans are. I roll it back, turn, find first, feather some throttle into drivetrain courtesy of a strangely long-travel pedal and roll out of the BMW's suburban Munich test centre.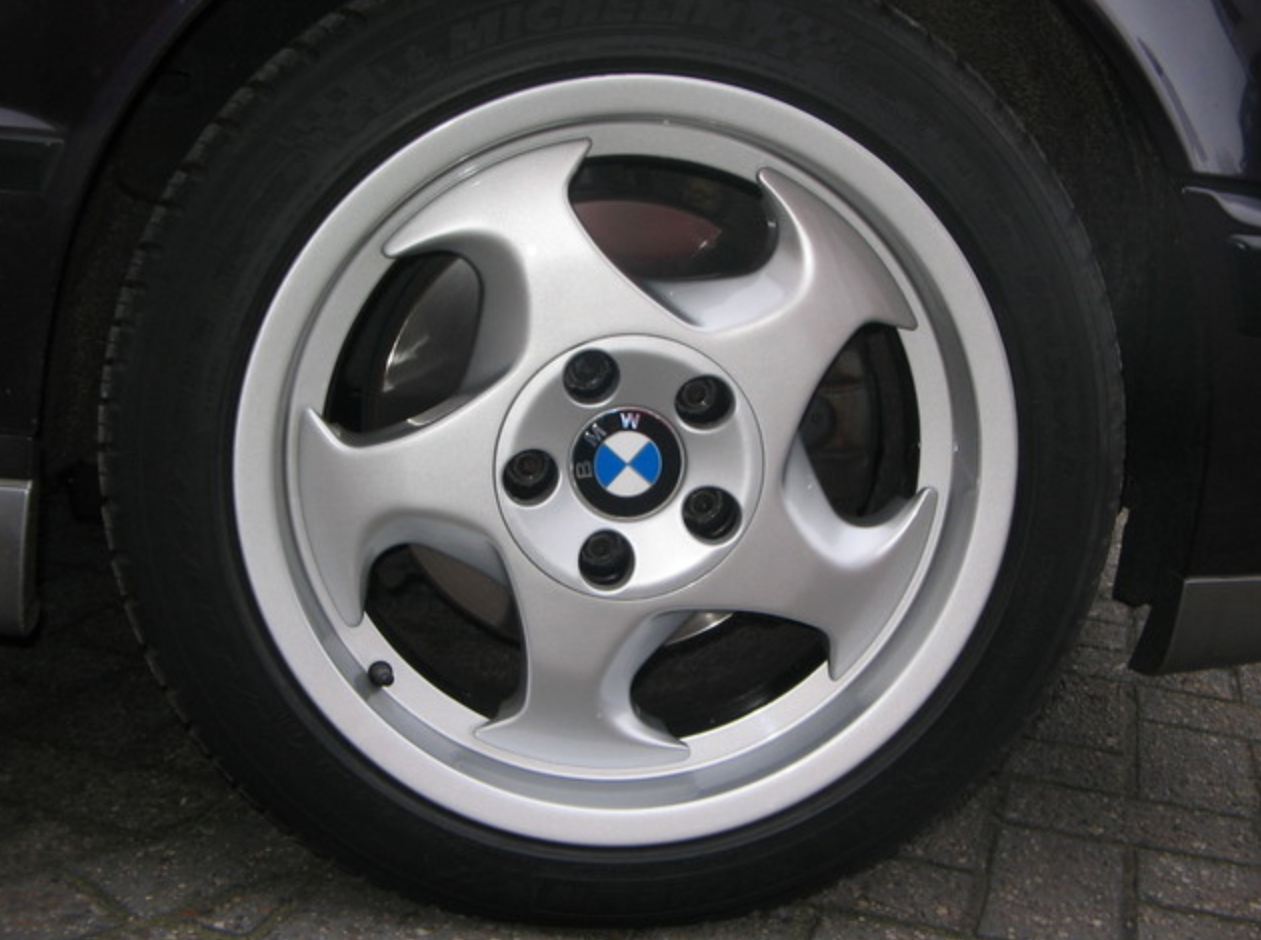 Navigating between a few sets of traffic lights the M5 is as easy to drive as I'd always expected it would be. The hydraulic steering is faultlessly geared and delightfully tactile, transmission almost unwittingly true in its linkages (considering it's 20 years old) and traffic-light pull-away in second gear facilitated without any asthmatic hesitation from the 3.8-litre in-line six.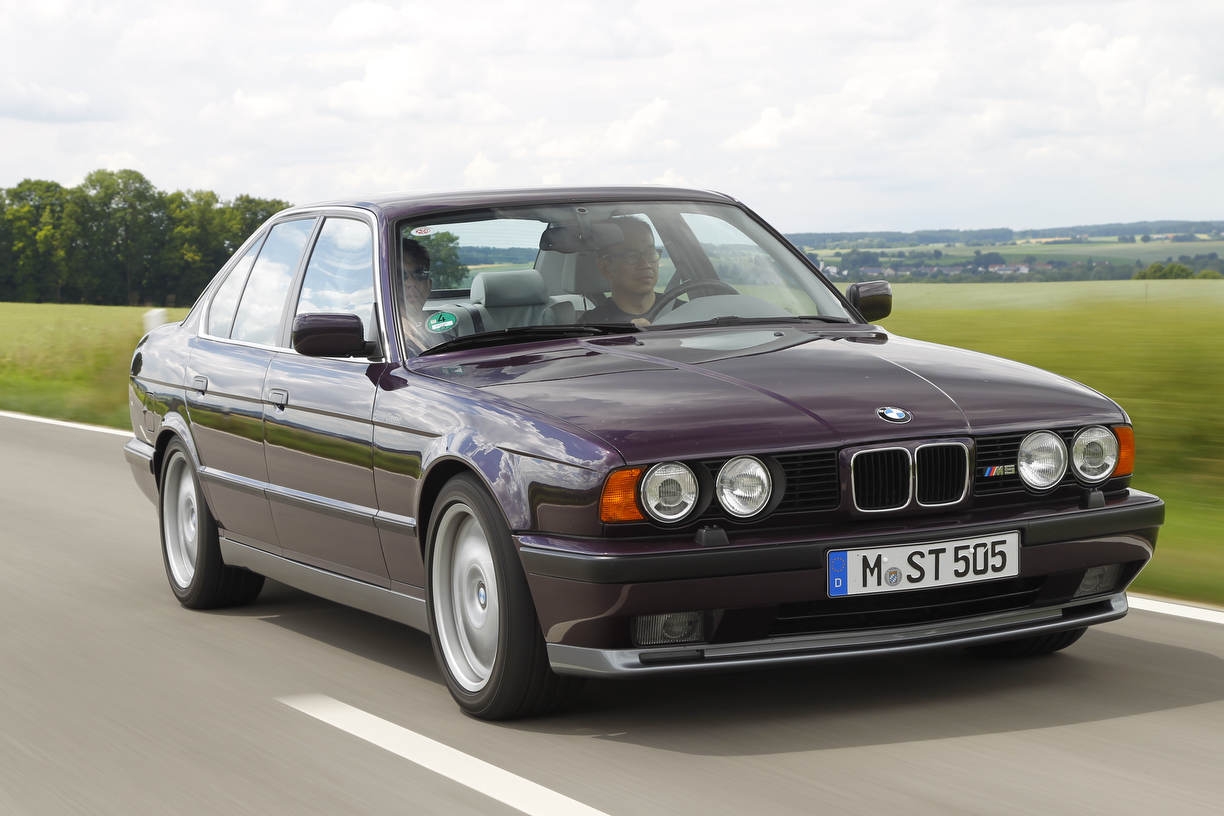 Ignoring the 300kph speedometer and its matching 7000rpm red-line calibrated tachometer this could be just about any E34 in the manner of ease with which its controls operate and the plushness of its ride quality. This was, of course, the unique selling point of those E34 M5s: here was a car as comfortable as any passenger could wish for, but, which could deliver a beguiling driving experience bested only, at the very last tenth, by Porsches and Ferraris of the day.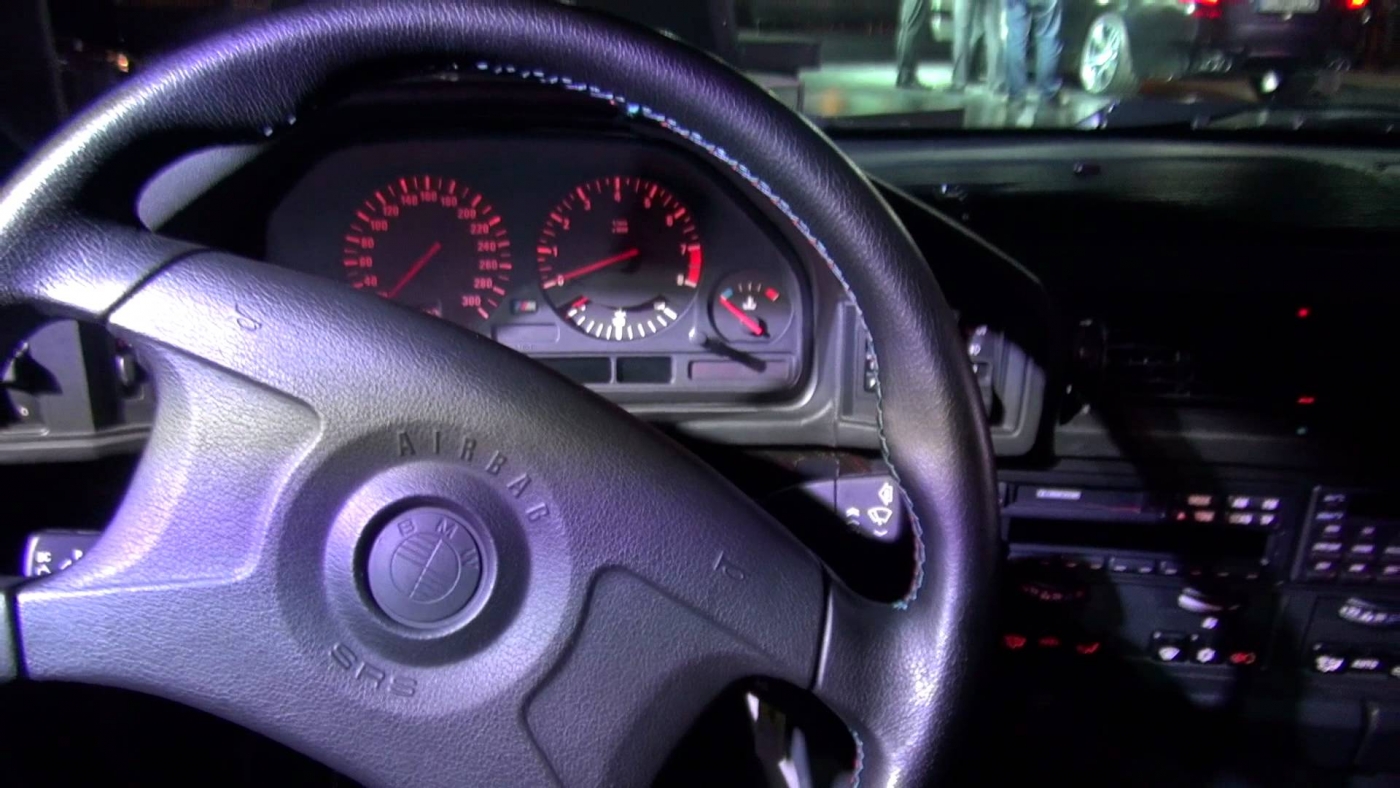 As we turn off the highway onto a quiet Bavarian B-road it's that last park of the marketing doublespeak and E34 legend that bothers me. The bit about it being a four-door Ferrari of the early 1990s, would the burden of expectation prove too high? Perhaps its 250kW would feel embarrassingly underwhelming in lieu of my contemporary driving frame of reference; where hot hatchbacks make similar power and F10 M5s in excess of 160kW more?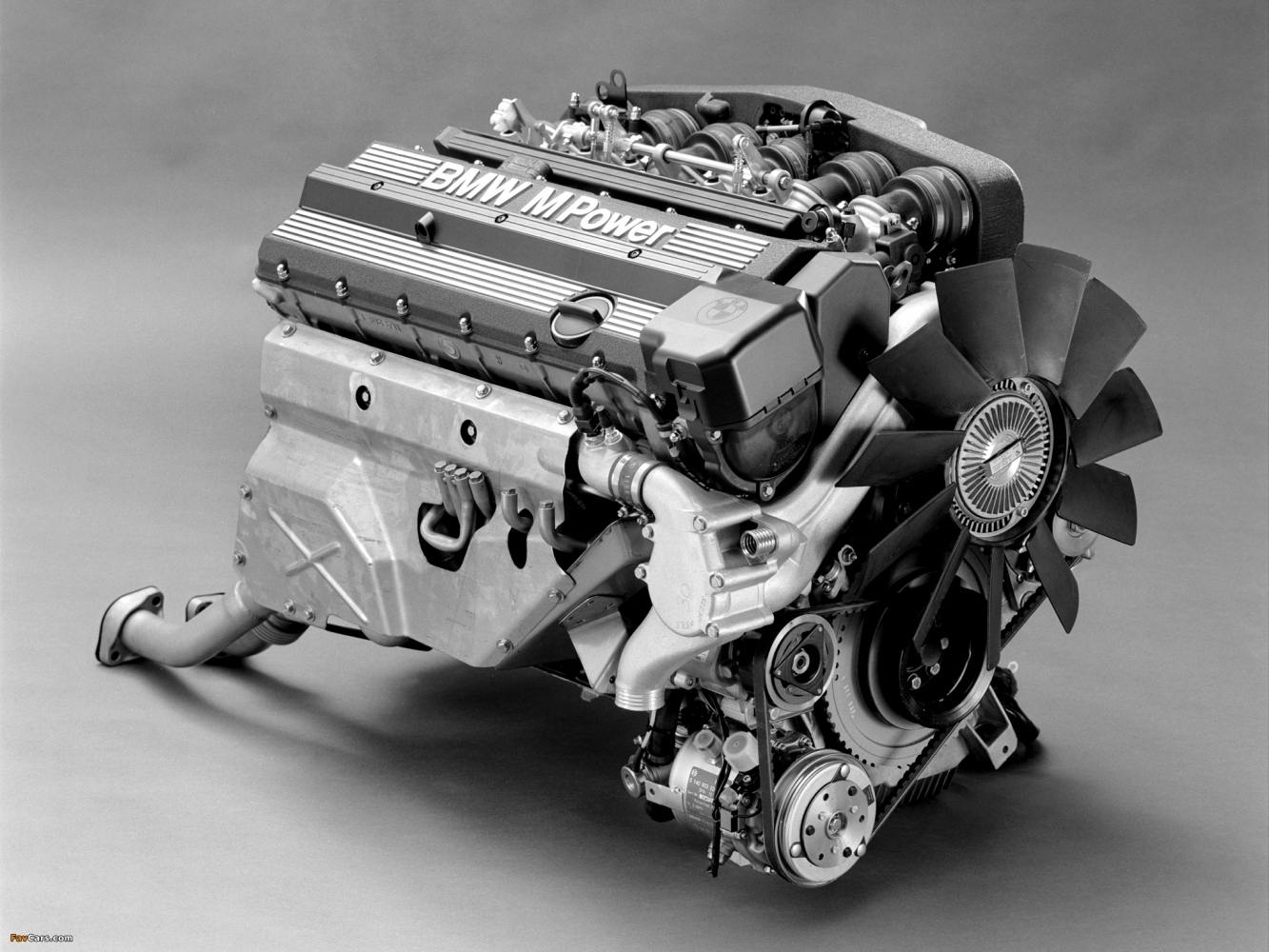 No time to pontificate about the sanctity of automotive hero cars and the statistical validity of old M-division engines versus the current line of forced-induction powerplants. The moment of uncomfortable truth is about to avail itself.
"AN OPEN ROAD, AN E34, WHAT WOULD YOU DO?"
The road is clear. No cars, cyclists, tractors or cows. It's that typical rural German grey asphalt, flawlessly surfaced, a touch narrow, surrounded by unfenced fields. I extend my left leg, the clutch pedal glides down its travel, the unnatural motion of shifting right-handed is smoothed by the five-speed transmission's immaculate engagement, which has mechanical tolerances as perfect as a brand-new military specification sniper rifle's bolt-action. And that, after nearly 20-years of use.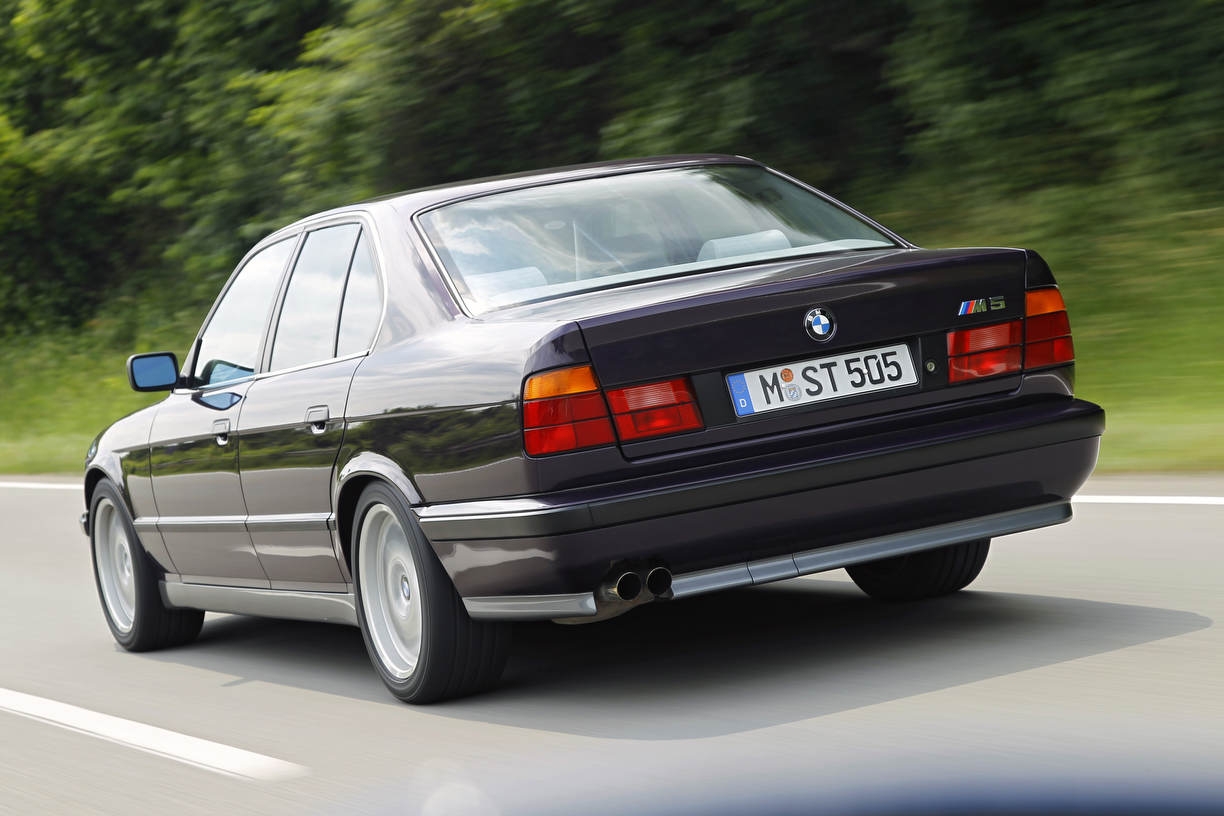 I roll forward slowly in second for a few metres, glancing over the instruments, that red hue coloured-in beyond 7000rpm positively baits me to do the inevitable. The next ten seconds are either going to be a crushing disappointment of feeble performance (by 2013 standards) or the confirmation of legend untarnished by time.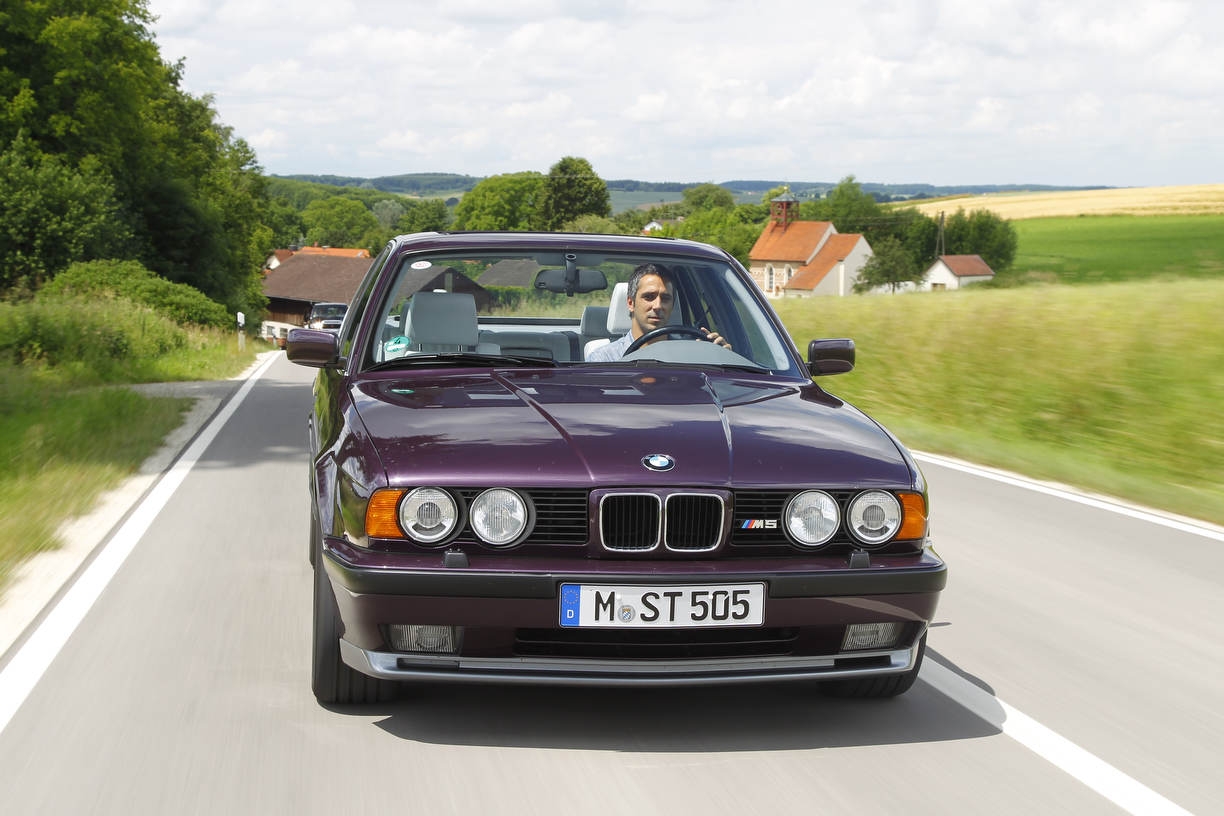 Rotating my right ankle I angle the throttle towards a smaller angle with it bulkhead, the in-line six's first-generation VANOS system engages and the tachometer needle sweeps clockwise across its white typeface of numerals, accompanied by tidy little shove in my lower back. As the engine speed builds past 5000rpm truly great things starts happening: that aviation turbine sound so characteristic of BMW's naturally-aspirated in-line sixes is delivered with dramatic elocution in this E34 as you strain your core away from the seat to counter the accelerative forces.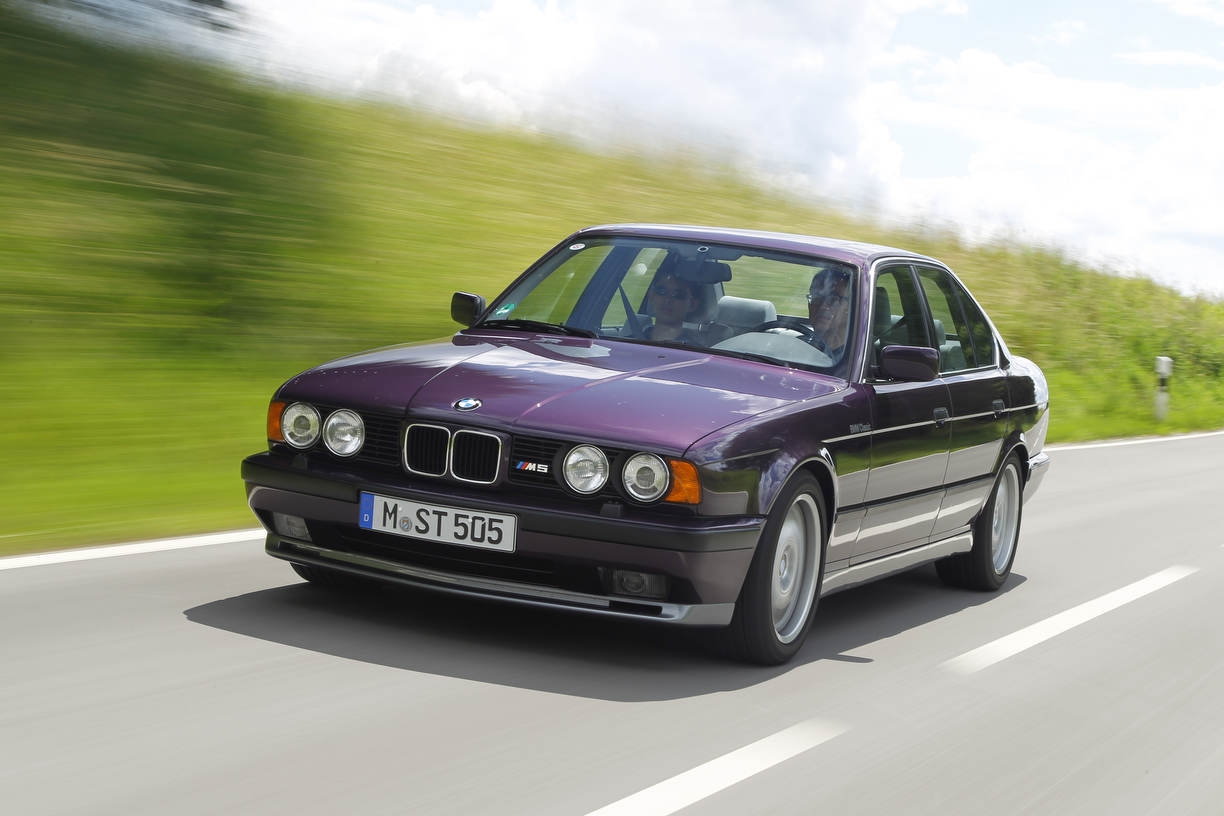 In an F10 M5 I would have shifted to third by now but that 7000rpm red-line remains a few hundred revolutions away and it's in this last margin of crankshaft rotation that E34 revels. The entire car conforms to a mechanically keenness just as you are about to glance the red-line: dramatic acceleration without any audible acoustic strain, steering tracking absolutely true.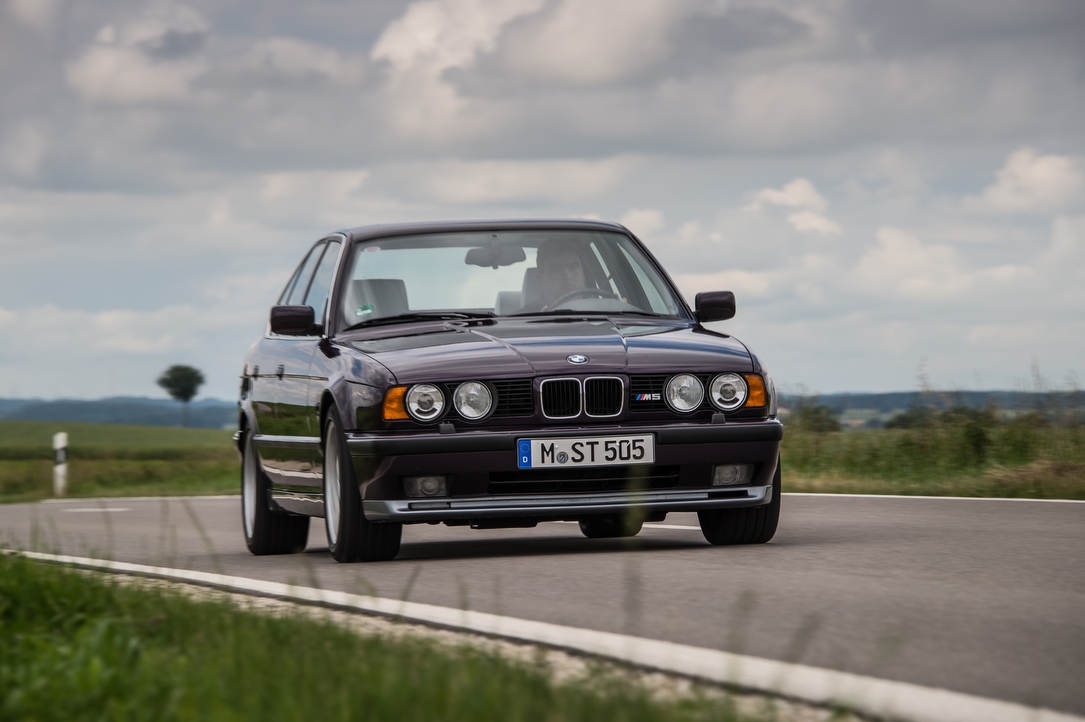 A right curve looms into view and I shift to third, rotate the helm a touch and revel in this rather large autobahn charger's uncanny ability to shrink at speed. As its burden of mass shifts over to the portside wheels the steering communicates each unit of additional load being transferred onto those M-division specific springs, 25% firmer than any other E34 dampers and hence balancing the 1718kg four-door  impeccably. At speed this is a car of exquisite driver engagement and purity of purpose.
Trundling back through traffic to BMW's test centre I am grinning like a fool. Each mechanical interface of this E34 – clutch, steering, throttle, engine and the laughably harsh short-travel brake pedal – is an absolute joy to operate, much as it was nearly two-decades ago when originally assembled. It's verification of two things: E34 M5's engineering integrity and just how superior its performance was back in the early 1990s to still benchmark one's attention in 2013.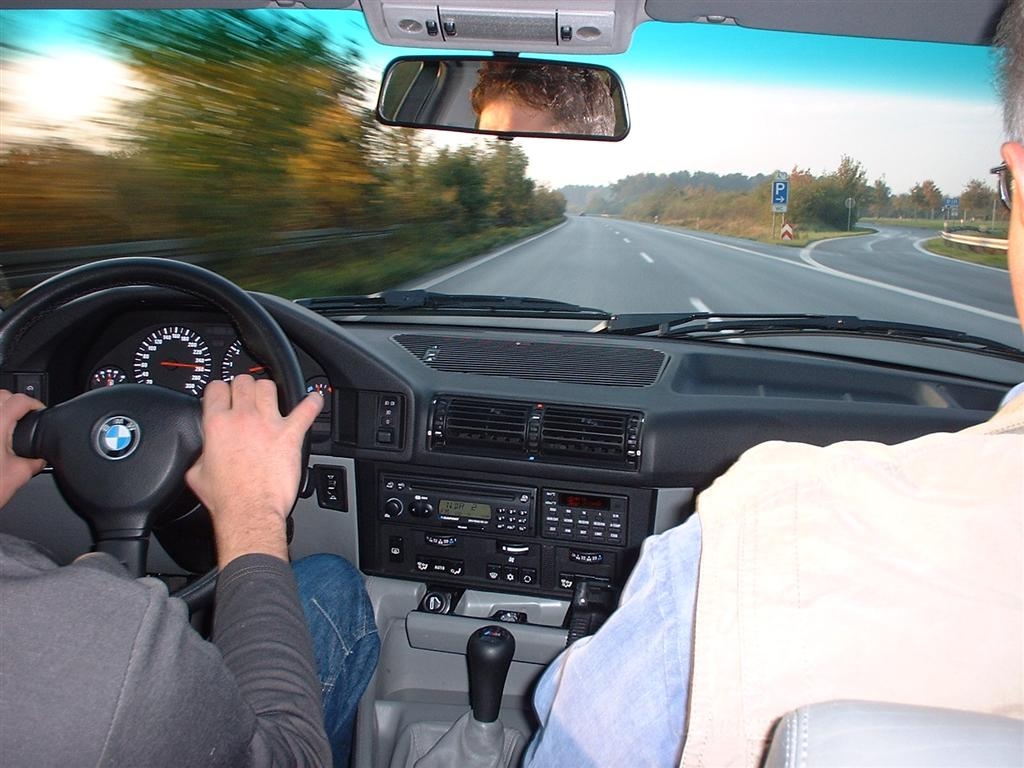 Having seen the disappointment of others who finally got to drive the object of their teenage petrolhead desires, be it an Opel Superboss or Lamborghini Countach, I was quite happy to live in happy ignorance. I didn't want to have an E34 reality check.
I feared it would sound like a banshee but feel slow, considering that at only 400Nm, E34 M5 has less torque than a current 320d. That the chassis would roll a touch under full-acceleration and then the recirculating ball steering would compound this nervousness by having play in it. On each account exactly the opposite was in fact the case.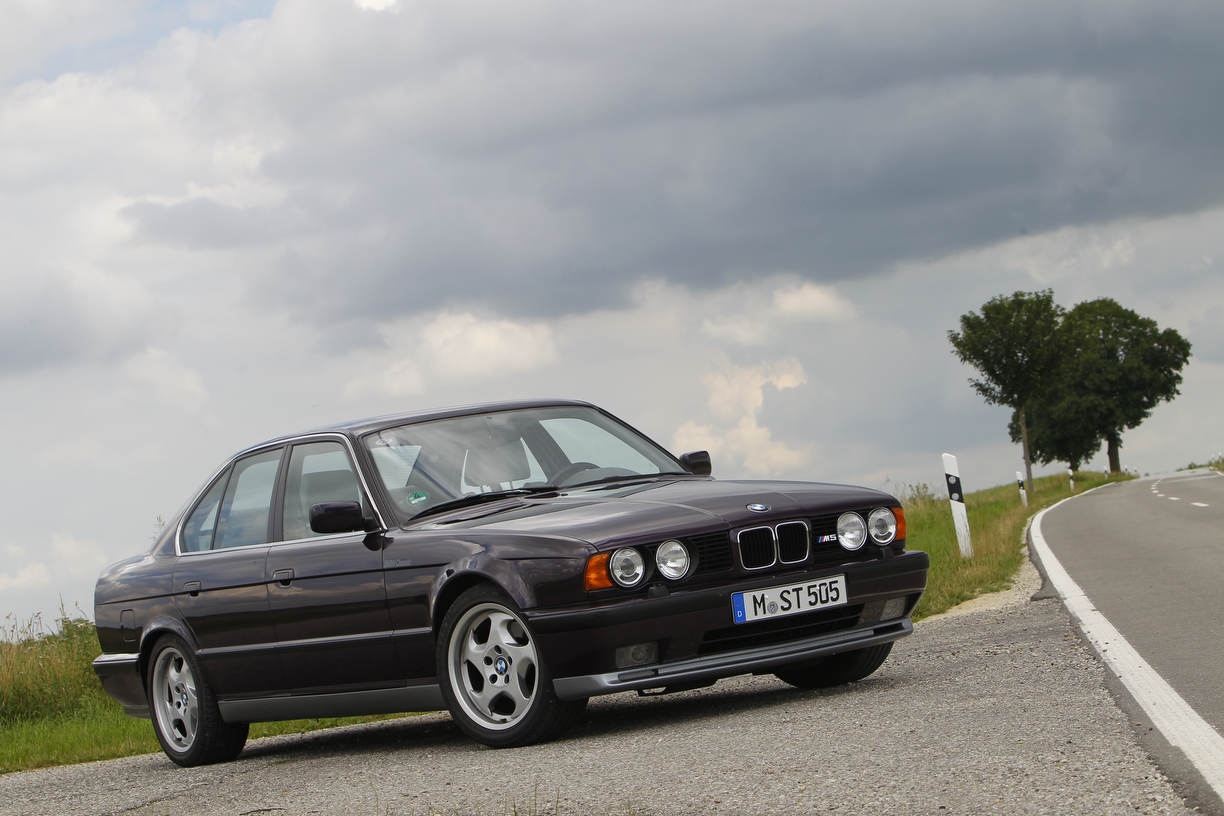 This two decade old M5 was taut and keen, agile yet comfortable, fast and smooth; exciting yet cossetting. It was all those things I had hoped it would be back in 1993…it truly was a four-door Ferrari, with German logic applied.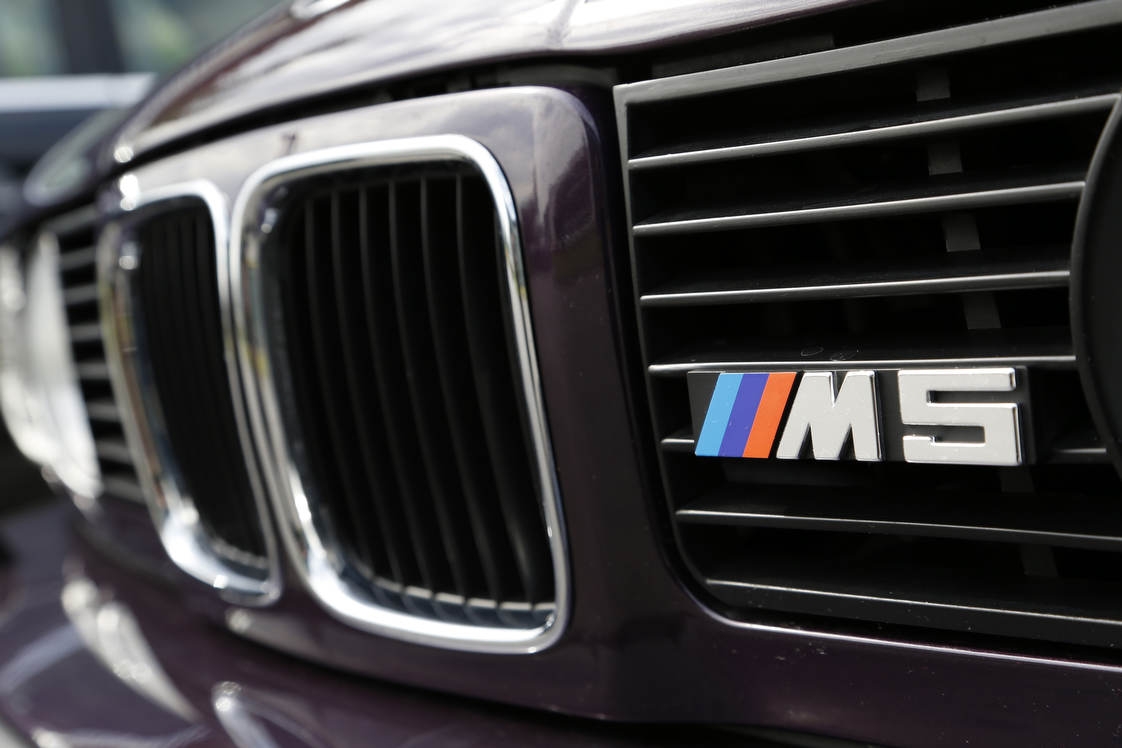 SPECS
BMW E34 M5: 3795cc in-line six,
250kW @ 6900rpm,
400Nm @ 4750rpm,
five-speed manual Getrag transmission,
0-100kph in 5.9 secs,
250kph,
1718kg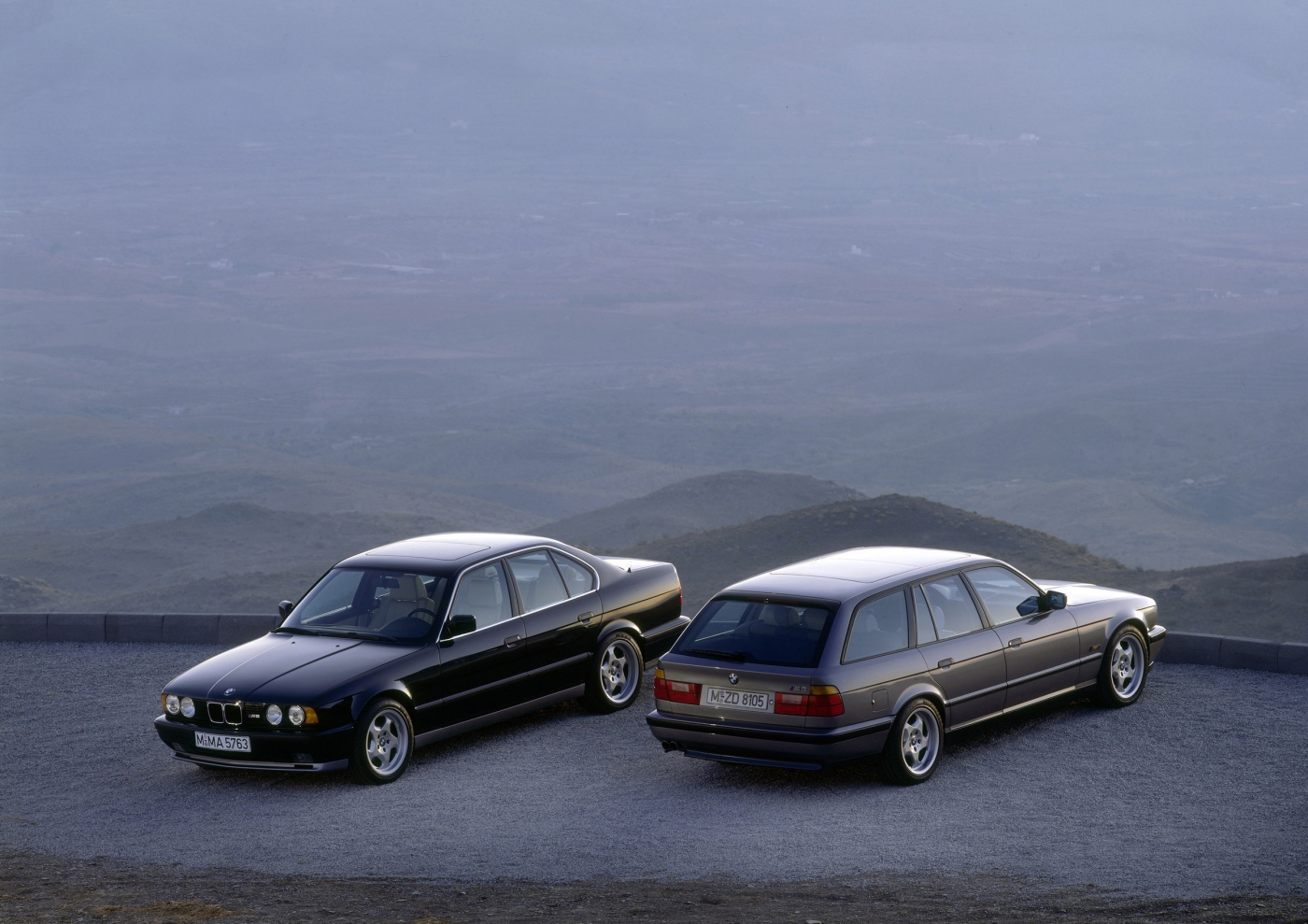 The following two tabs change content below.
downforce22
AWDriver----------325iX----------Colorado Springs, CO --Ted Schultz
Latest posts by downforce22 (see all)