Now reaching 25 years of age, it is certainly time that BMW's flagship grand-tourer get some recognition. Not only was it one of the most beautiful designs released by BMW, it also was the most electronically feature packed. Those who have the chance to get behind the wheel of one agree that is as smooth to drive as it is to look at. This week we found a great perspective as originally found here on hemmings.com.
Additional photos added by D4C. Note this car is not to be confused with The Munich Myth.
BMW's Motorsport-developed, 155-MPH 850CSi was the most impressive GT of a generation
Feature Article from Hemmings Sports & Exotic Car
May, 2014 – Mark J. McCourt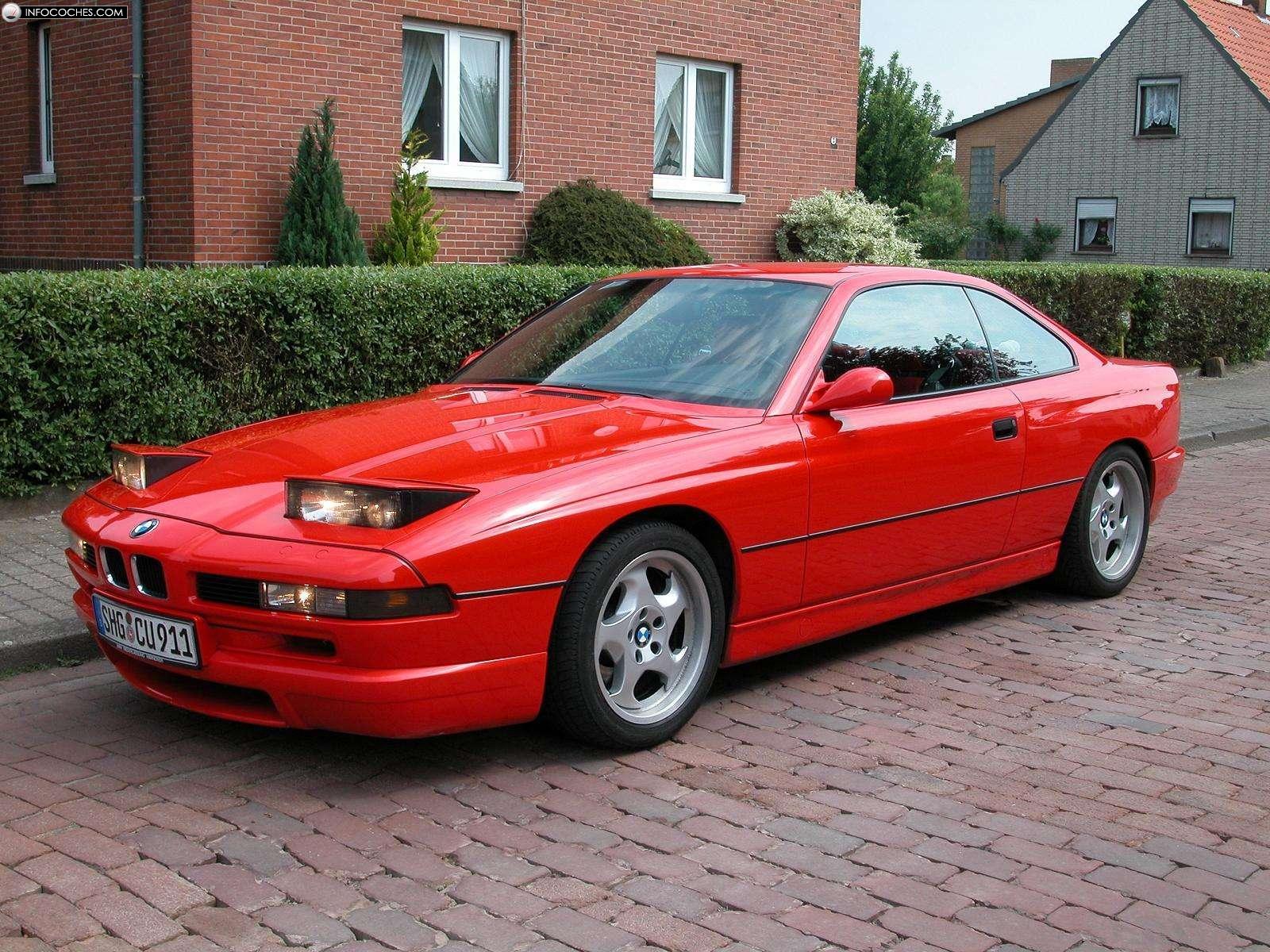 When the trendsetting flagship 850i made its debut in September 1989 at the Frankfurt Motor Show, a collective gasp could be heard 'round the world. Here was BMW entering a new market with a completely new car, filled with technology and promise. But when the automotive media drove it, their compliments were often qualified with "what-ifs." The later creation of the BMW Motorsport-tuned 850CSi–the proverbial iron fist in a velvet glove–answered those critics and created a quiet legend. Replacing the dated, much-loved 1976-1989 6 Series coupe was a necessity fraught with peril–after all, this contemporary classic exemplified the brand's legendary formula for pared-down-yet-upscale, driver-oriented, straight-six performance. But rather than create a direct successor to the mid-market 635CSi, BMW followed the rocket trajectory it had established in the 1980s with the Mercedes-Benz S class-rivaling 750iL: upmarket, as far as the roundel would take it.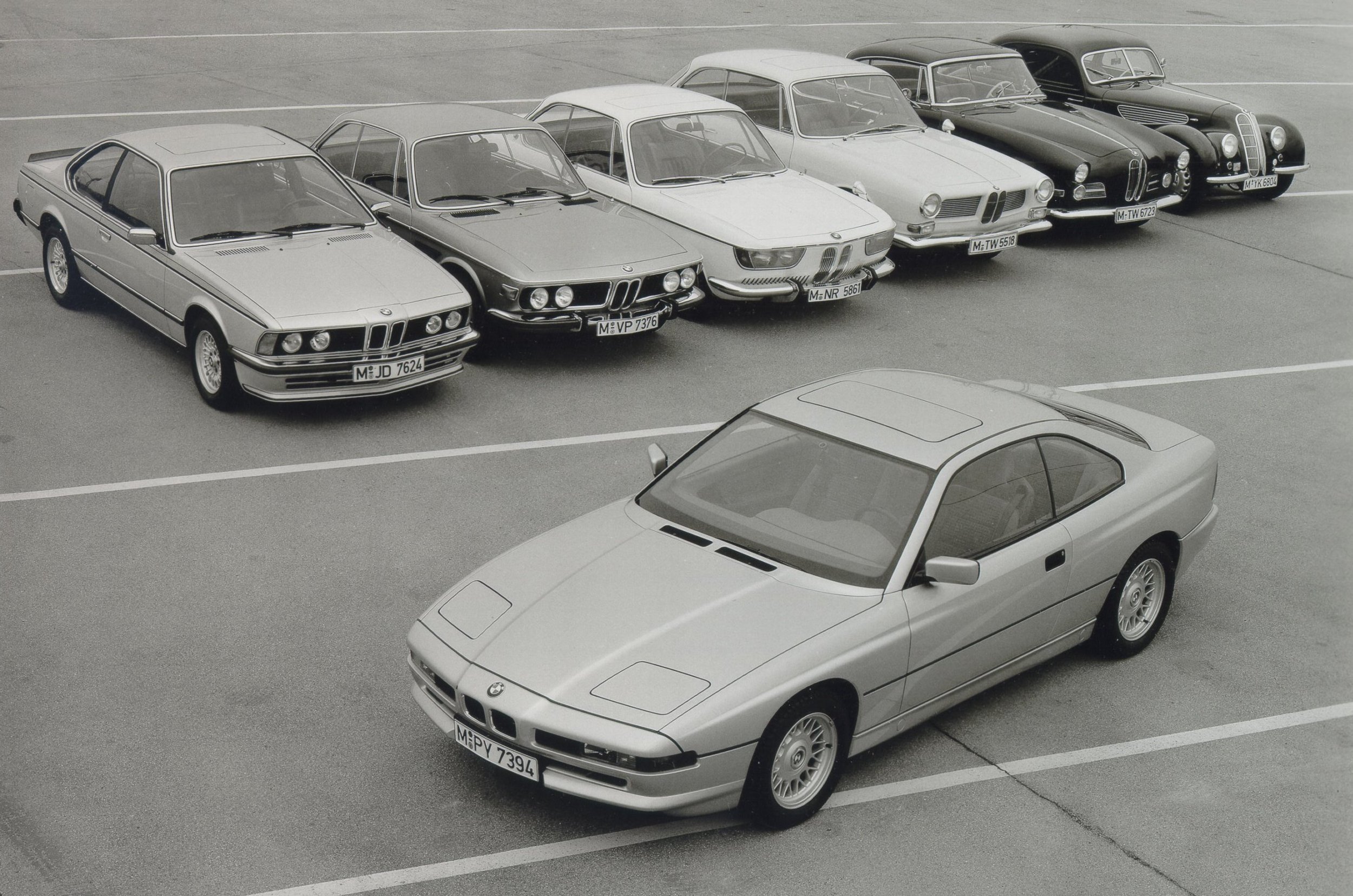 The result was a postmodern coupe that was head and shoulders above the 6 Series in cylinder count, amenities and sticker price, and the initial reaction was such that the first three years of 850i production sold out within months of introduction. The 8 Series, which devotees refer to by its E31 chassis designation, represented BMW's largest-ever single vehicle development investment at that time: reportedly nearly $700 million in late 1980s currency. While engineering the B-pillarless hardtop body was a costly exercise, the bulk of the 850's development bill was found under the skin. The complexity of the car's mechanical and electrical systems was primarily traced to its V-12 engine and the myriad electronic luxury and convenience accessories that no one spending well over $80,000–after the requisite gas guzzler and luxury taxes were factored in, a figure equivalent to almost $143,000 today–would want to do without.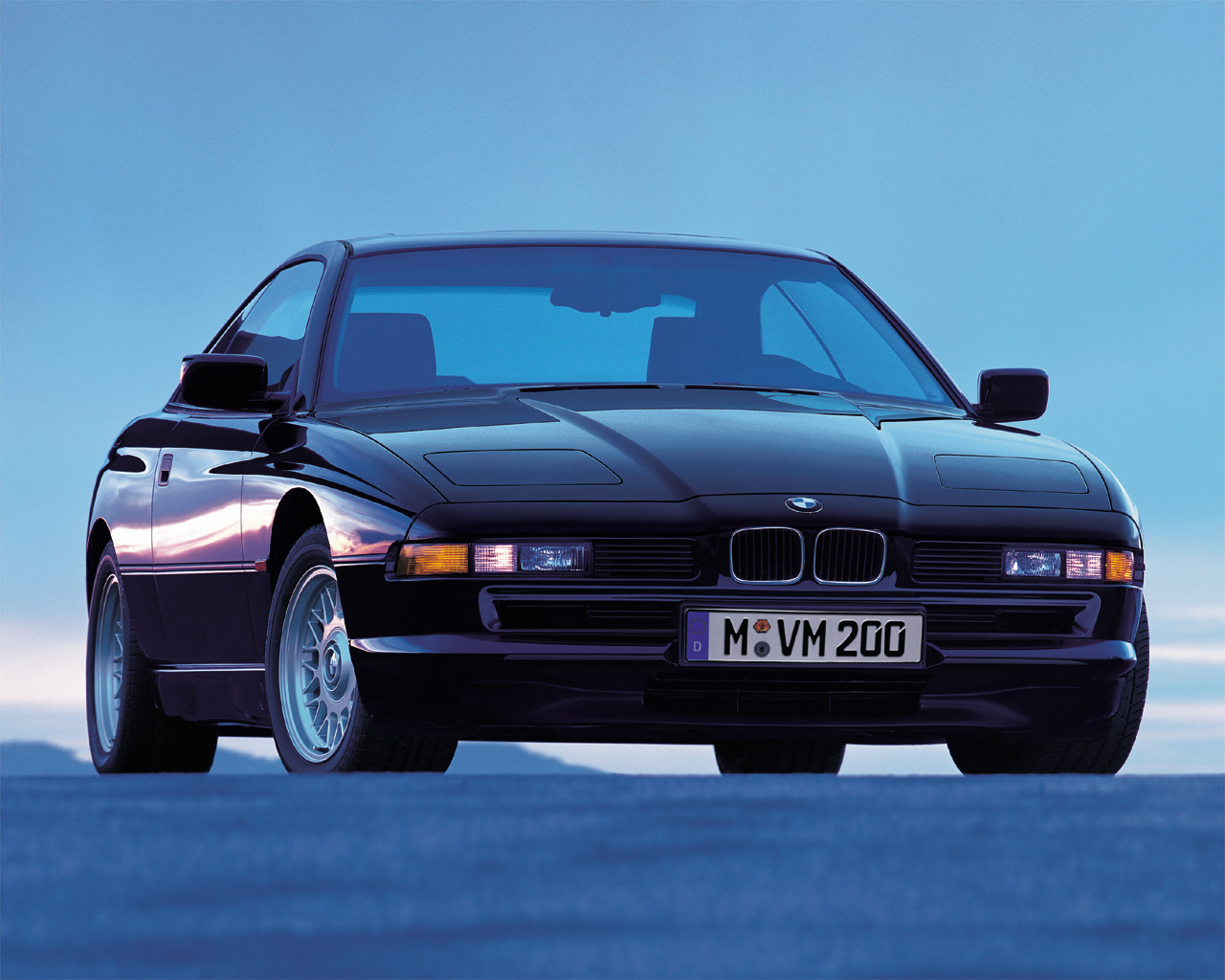 The 850i's V-12 was a SOHC, 4,988-cc unit effortlessly making 296 hp and 332-lb.ft. of torque, accessed through a new drive-by-wire electronic throttle. The engine's character was much like the related M70 unit in the 750iL: refined rather than raucous; capable, but constrained by the car's size and weight (4,123 pounds, equating to 13.9 pounds per horsepower). Fitted with a six-speed manual transmission, the 850i got to 60 MPH in 6.7 seconds, reaching the quarter mile in 15.1 seconds at 95.6 MPH, and pulling .86g on the skidpad. This performance compared favorably with the luxury-oriented, V-12-powered Mercedes-Benz 600SEC and Jaguar XJR-S, but was miles off the pace of Porsche's 928 GTS, which offered similar mile-munching GT ability with a much sportier driving experience.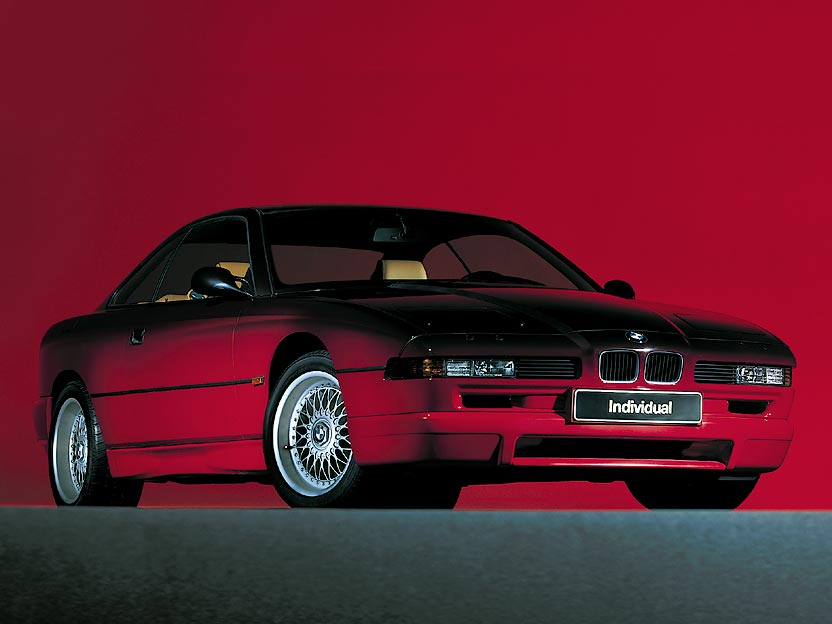 So, in standard form, the 850i was neither a full-on isolationist luxury car, nor a track-tackling sports car. And performance fanatics expecting real sizzle complained that it felt inert–very capable, but not encouraging you to drop a gear and hang out the tail. Rather, it was a peerless point-to-point bullet for two that offered a truly premium driving experience filled with the ultra-modern technology and features (like a standard built-in cellular telephone) that the high-net-worth buyer of the early 1990s would desire. BMW was aware that its flagship coupe had untapped potential, as did the V-12 engine family. Indeed, that engine architecture would form the base for the BMW Motorsport Group-developed S70/2, the 6,064-cc, DOHC, 48-valve, 627-hp V-12 sitting amidships in the 243-MPH McLaren F1.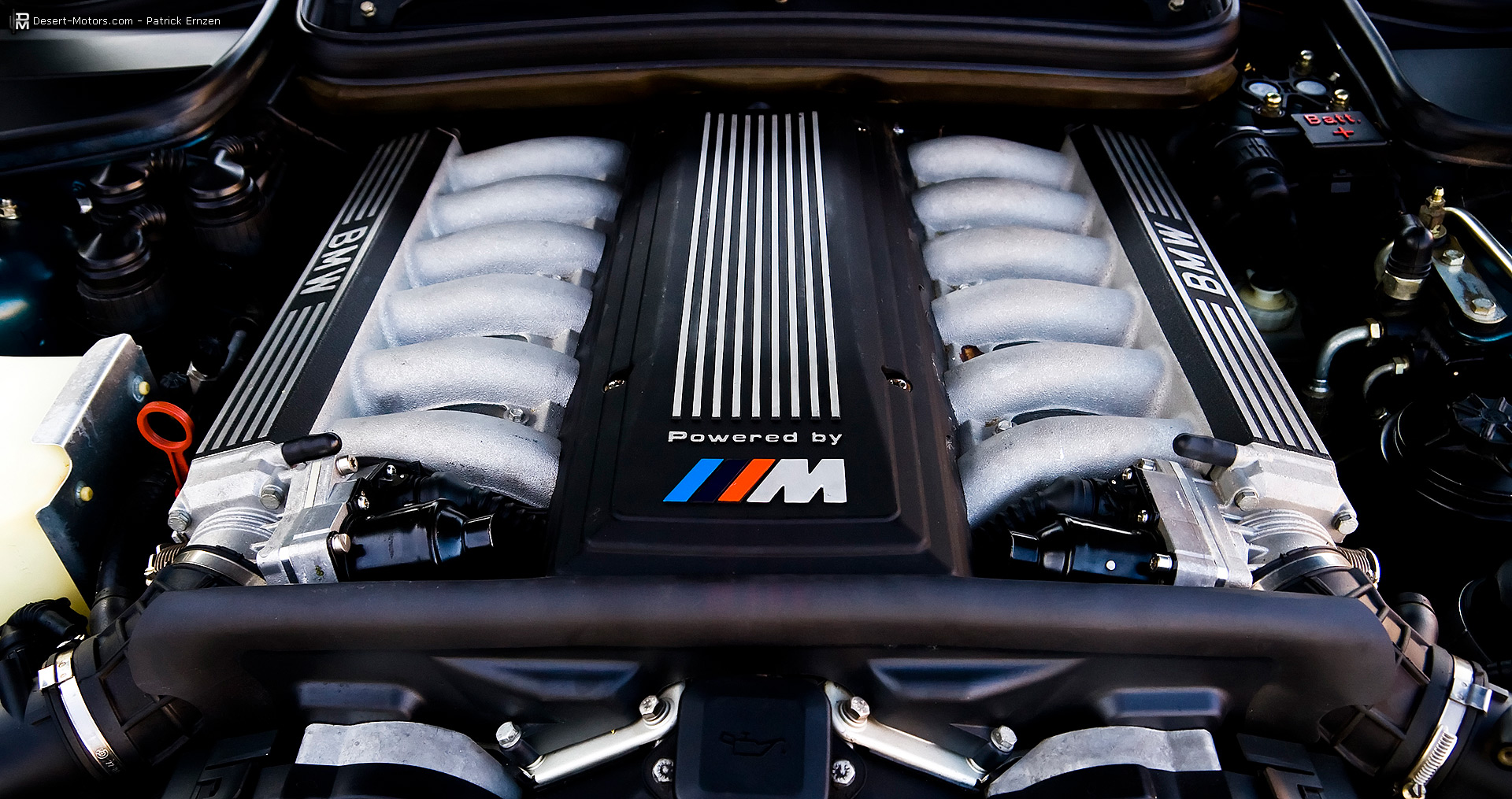 The Motorsport Group was tasked with developing the V-12 for a higher-performance 850 variant, a car that, upon its European introduction for 1993, would bear a Motorsports-code VIN (WBS, versus the BMW's typical WBA), as well as a legendary three-letter coupe moniker: CSi. And with its circa-$100,000 price tag, it would be the most expensive car in BMW history. The S70 V-12 under the 850CSi's hood was a genuine Motorsport piece, bearing the coveted M-specific internal code (S). Bored and stroked to 5,576-cc, the all-aluminum engine received lighter pistons, a forged crankshaft, upgraded camshafts, retuned intake and exhaust, higher (9.8 vs. 8.8) compression and engine and differential oil coolers. A CSi-specific engine management system was used that allowed for a gear-dependent variable rev limiter. Another piece of electronic trickery was the driver-selectable EML electronic throttle control, which gave the option of K (Komfort) and S (Sport) settings; this new technology would filter down through the BMW lineup in the next decade.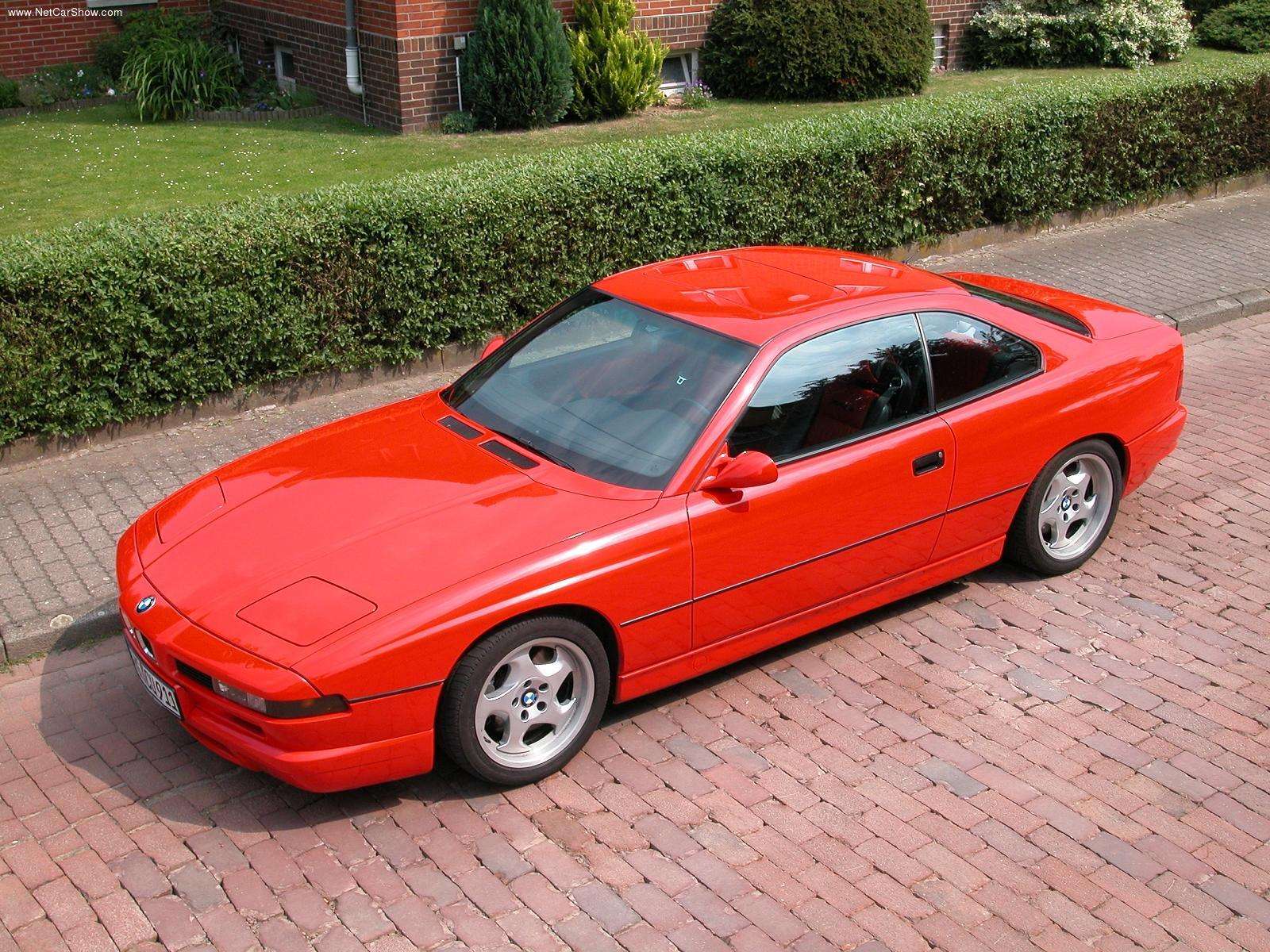 The result of the Motorsport magic was 380 hp (372 in federalized form) at 5,300 RPM and 402-lb.ft. of torque at 4,000 RPM, figures easily accessed through the CSi's exclusive Getrag six-speed manual. The engine wasn't the 850 flagship's only special piece. The Servotronic speed-variable power steering was re-tuned, while the fully independent MacPherson strut front/multi-link axle rear suspension was lowered 15 mm and mated with stiffer springs, shocks and bushings. A limited-slip differential was fitted with a shorter 2.93:1 ratio, replacing the contemporary 850Ci's autobahn-stretching 2.65, as were larger ventilated four-wheel disc ABS brakes. A piece of hardware exclusive to the European-market CSi was the computer-controlled, hydraulically activated Active Rear-Axle Kinematics rear-wheel steering system, which turned the rear wheels in concert with the fronts. An untrained eye might miss the visual changes that came along with the new badge.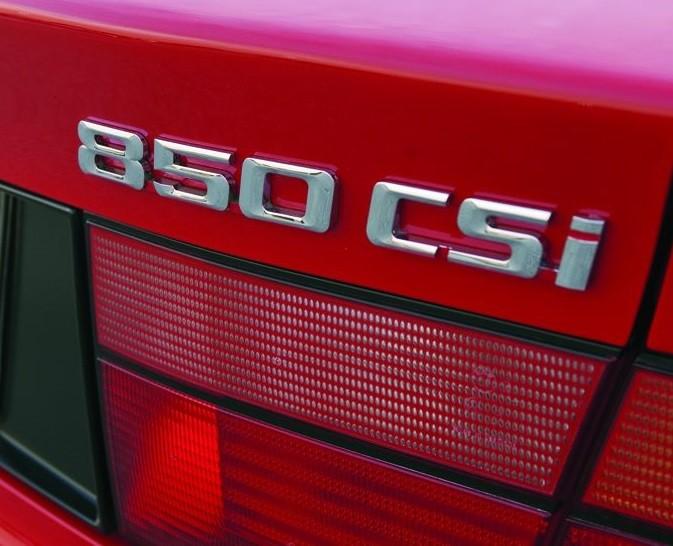 The CSi received new aerodynamic lower body components and M5-style, 17-inch staggered-width two-piece M- System II forged-aluminum alloy wheels with air-directing "throwing star" covers. Inside the car, occupants enjoyed a leather-wrapped steering wheel with "M" logo sill trims, tri-color stitching, instrumentation with red pointers, folding rear seatbacks and a ski sack. Americans could order an 850CSi in model years 1994 and 1995, and our versions came with polished wood interior trim and snazzy "BMW Motorsport"-emblazoned exterior door handles, like those found on the BMW Individual-built 1994 M-Design 325is Coupe (HS&EC #56).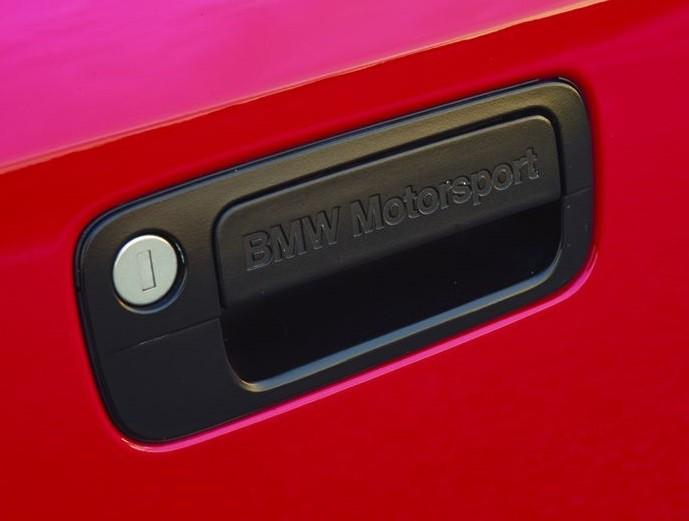 The 1994 850CSi before you belongs to Blairsville, Georgia, resident George Whiteley, a serial BMW owner for four decades. George's first Bimmer was a handed-down 1970 2002, the first imported car his parents ever bought. This lifelong sports car fanatic fell for the '02's reliability, balanced performance and fun-to-drive nature, and he would go on to own a string of 10 additional BMWs, including a 2800CS, 535is, 740i sport and a raucous M Roadster. "The E31's predecessor, the 6 Series, was admittedly more of a pure driver's car," George muses. "But when I first saw these cars in the early 1990s, I thought they were incredibly beautiful. They lingered in my memory. I'd gotten to the point where I wanted to drive a car that had timeless beauty, was comfortable on trips, and handled well in the mountains where I live. I wanted something out of the ordinary, and this fit the bill. I bought a 1997 840Ci, and after owning that for a couple of years and joining the very enthusiastic BMW 8 Series group, I wanted to obtain the ultimate E31, the 850CSi." George purchased our immaculately preserved feature 850CSi from the president of the newly formed E31 Chapter of the BMW Car Club of America, and he kept the two coupes concurrently for a time.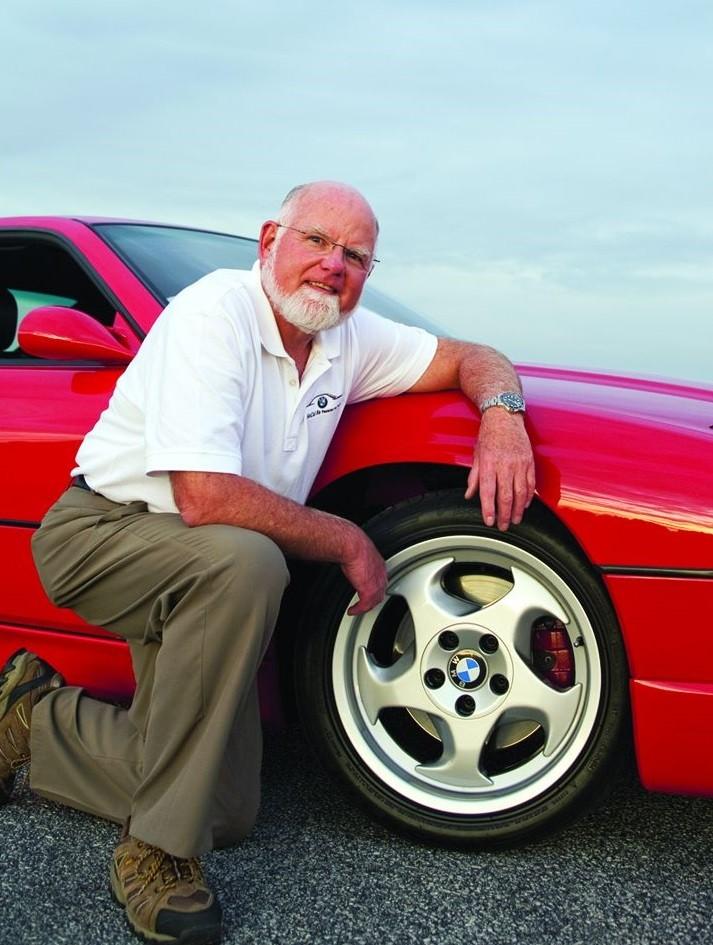 Despite their similar appearance, these cars' specifications are quite different, and we asked how they felt in comparison. "The CSi is much more of a sporting car, even though both are superb grand touring cars. The 840 felt heavier, and the steering was leaden compared to the CSi," he says. "From 0-60, there probably wasn't a huge amount of difference. The V-8 pulled pretty strong, and in my opinion, it actually has a nicer exhaust note than the V-12 does; the BMW V-12 doesn't sound like a Ferrari. The CSi's V-12 is a torque hound, though. It goes to the rev limiter, especially in the lower gears, very quickly, then begs to keep on going! "The 840's steering was slower, and didn't feel as sporty as the CSi's. Push the CSi's 'Sport' button and there's an immediate difference–it suddenly feels like the car has another 30 horsepower. Everything tightens up, and it's much more responsive, for the big coupe that it is. The 840 was slightly less nose-heavy than the V-12, but the CSi's sport suspension, with bigger anti-roll bars, different spring rates and shocks, makes all the difference. The 840 handled pretty well, but the CSi is like an 840 on steroids…with finesse."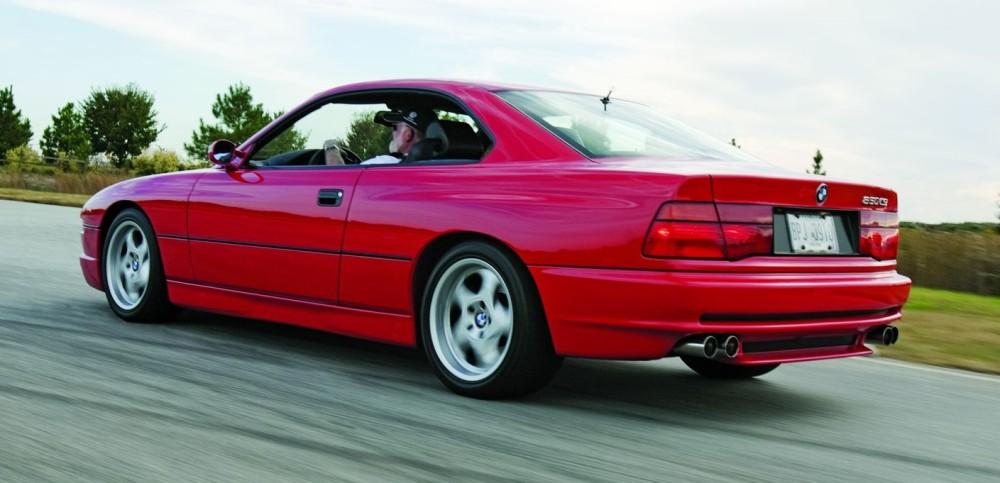 These observations align with the motoring press's reaction upon the 850CSi's introduction. Performance Car said of its 5.6-liter engine, "What mere figures can't convey is the awesome low-speed tractability and refinement of this unit, nor the staggering overtaking thrust on tap in the mid-range." Noted international journalist Georg Kacher wrote in Car, "The domain of the 850CSi is the autobahn. Porsche 959 excepted, no car betters this 380-bhp BMW for stability. The body doesn't seem to lean at all; even through fast sweepers, it remains utterly flat." Csaba Csere told Car and Driver readers, "This big coupe can be driven in spectacular tail-out fashion if you like, but it seems a shame to shred the rubber when you can go just as quickly by being tidy."
The 850CSi may be high-performance automotive sculpture, but the proof is in the driving. It was a meeting of the Bimmerphiles when associate editor Terry Shea joined George at BMW North America's Performance Center in Greer, South Carolina, to capture the images on these pages and to get quality seat time. Terry recalls, "Having driven a couple of standard 850s in the past, both automatic and six-speed manual, and knowing what BMW M is capable of doing with an already excellent platform, I was very eager to get behind the wheel of the CSi. We had the BMW Performance Center at our disposal after finishing the shoot, just as the sun was setting. What better place than a track to take on the most powerful 8 Series?" He continues, "The 850 seems to be dripping in quality, from the seating surfaces to the main panels and wood accents. The quality feel of the leather on the steering wheel and the shift knob are approached by the interior plastic, a reminder that there is good plastic and there is bad plastic, and BMW really knows how to make plastic switchgear that feels good and solid to the touch. The seats are comfortable and somewhat supportive, though not as snug as those found in a true sports car.
>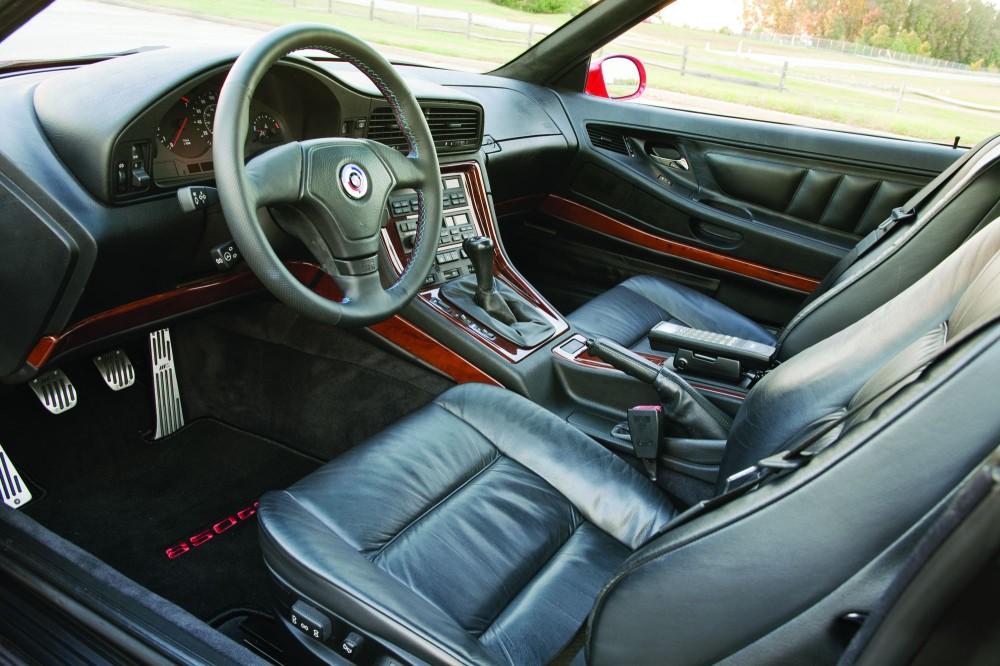 With the dark interior, low seating position and relatively high beltline, along with the thick A and C-pillars, the overall feeling is snug and tight, as compared to earlier, more open and airy BMWs. It's a feeling inspiring confidence. "Driving the car, however, reminds me why BMW never put an actual M badge on the hood, despite the flared fenders and stonking V-12 under the hood. The car is easy to drive, and that's not a crime, but the controls feel more removed than what you would expect of an M car. Where the contemporary [E36 platform] M3 was justifiably famed for its handling and feedback, the 850CSi's steering feels precise but overly boosted, and one step removed from telling you what's actually going on down at the front wheels' contact patches. "The clutch is light, the shifting easy. This is no sports car; it's a GT, and not a brutal one at that.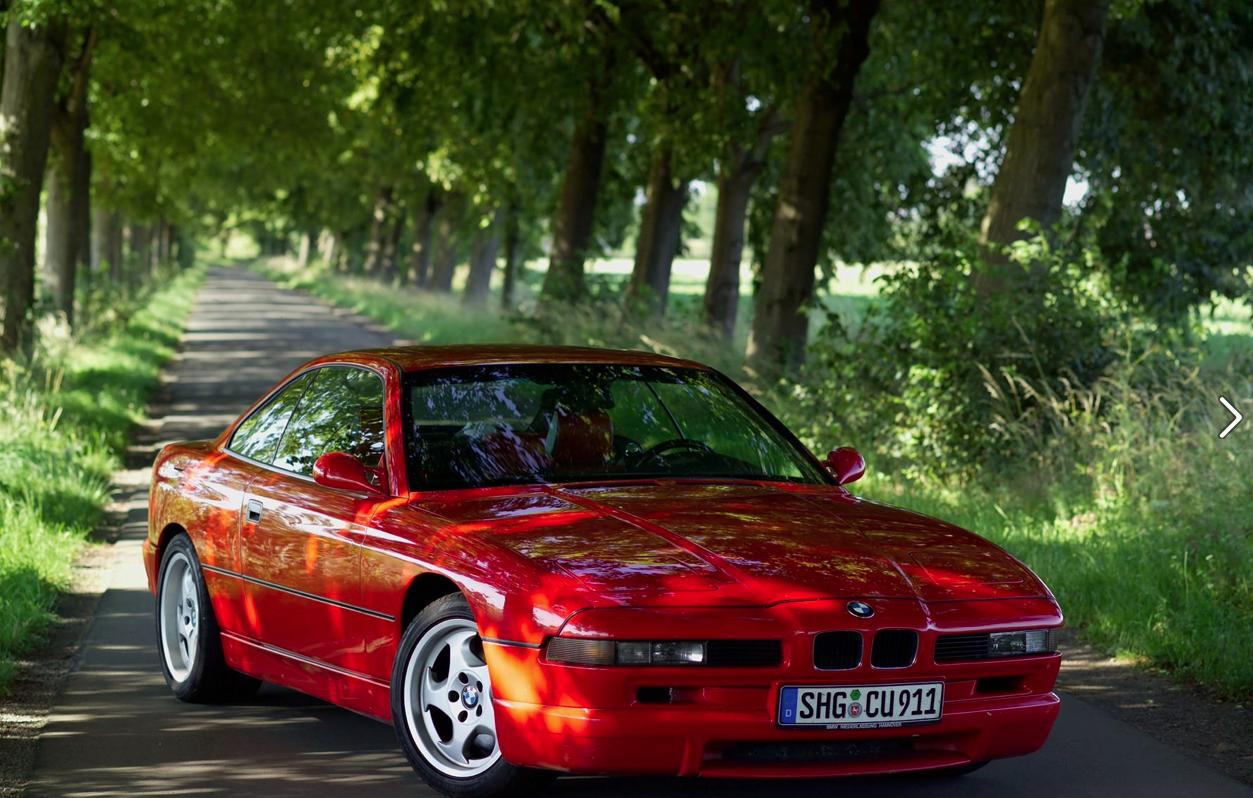 In true GT guise, it builds speed very easily, the right pedal sending all 372 horsepower to the rear wheels and giving you a nudge in the back. It has oceans of torque and power, and it's unlike a typical BMW engine that makes you rev it hard to get it to work. Of course, it has high-end urge as well, so this may be the most forgiving engine BMW made up until they started turbocharging things a decade later. "On the empty track, achieving extra-legal speeds over and over again is child's play. I might not have entered corners with the same gusto as I would have in an E36 M3, but that M3 would never have kept pace on the straights.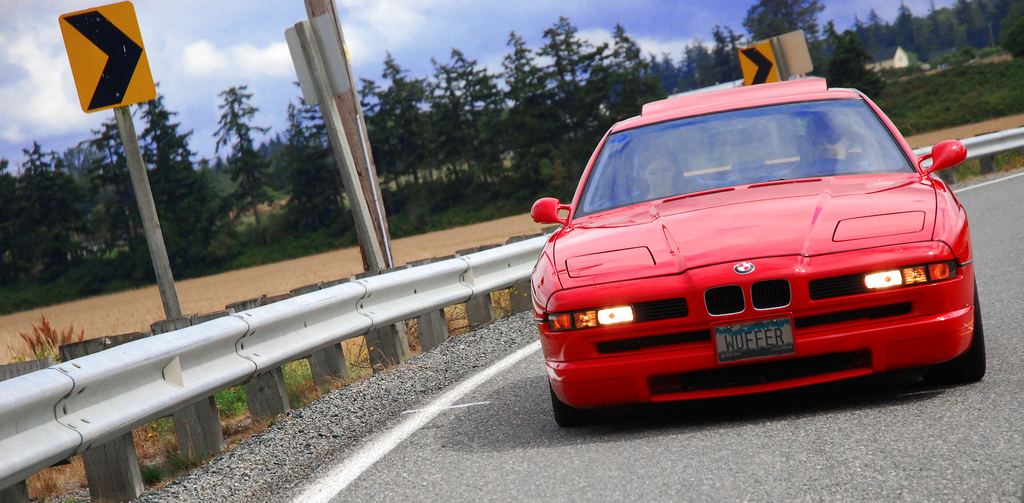 While I can't imagine the 850CSi as a track day toy, it is easy to see it as a car to jump into in the morning–say in St. Louis–when you have dinner reservations for that evening in Atlanta, and you and your better half want to arrive comfortably and spiritedly. It's right up there with the Porsche 928 GTS and Aston Martin DB7 as the ultimate 1990s grand tourer." There are few cars on American roads as rare and arresting as George's 850CSi. Indeed, out of a total of 1,510 850CSis built for worldwide consumption between June 1993 and June 1995, only 225 were allotted to our market. And of those, his example–VIN 00057–was one of just 14 built in the striking combination of Hellrot (Hell Red!) over Schwarz Nappa leather during the two-year North American CSi production run.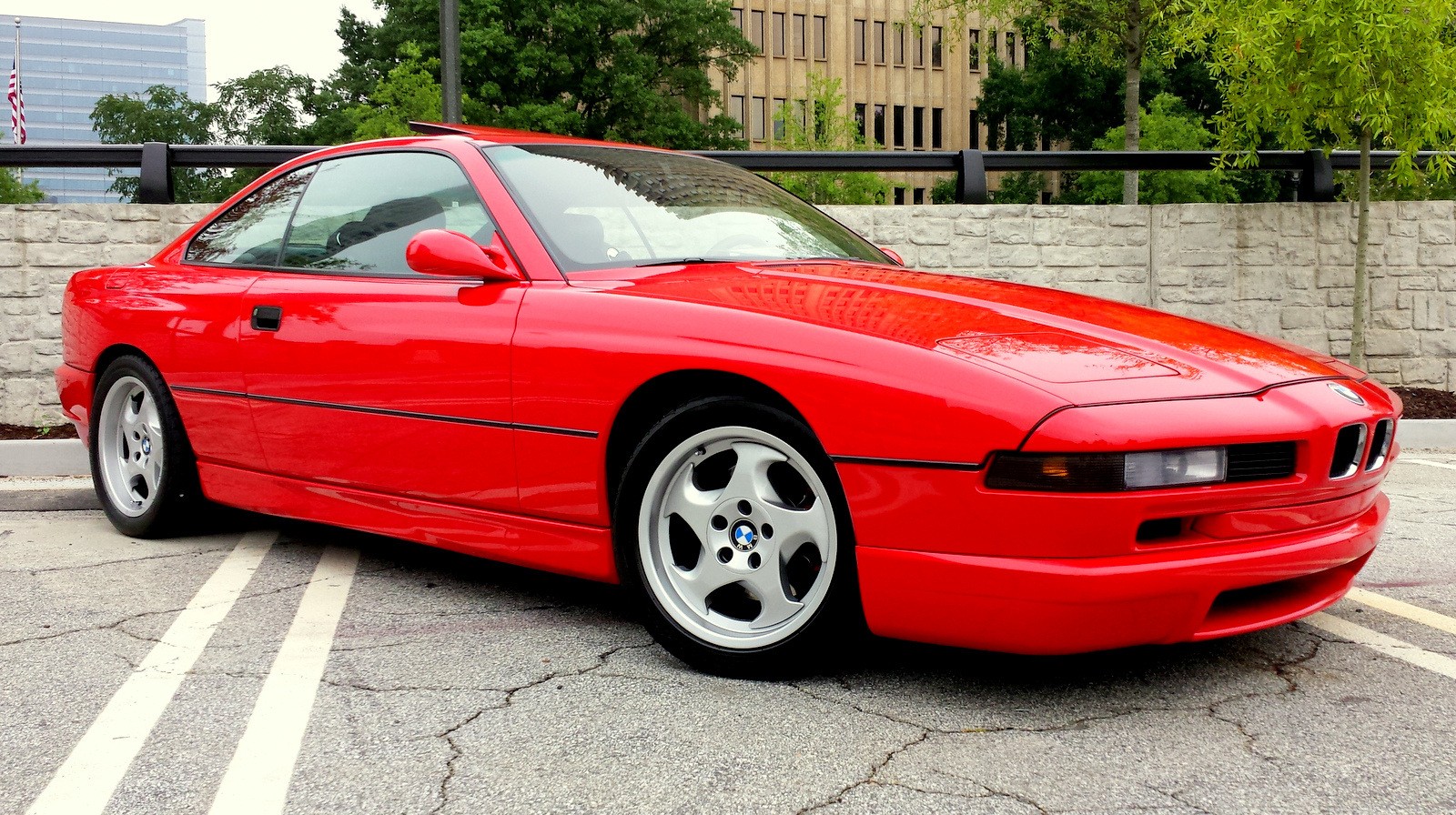 That color combination, and with the car's peerless style, has led to many fun encounters with appreciative strangers. "I am constantly asked if this is the 'new' BMW–most go on to say they have never seen one like it before. They're astonished when I tell them it's 20 years old! The best comment I ever received was from a young woman who said, 'I just love your Lamborghini.' I just smiled and said 'thank you.' I didn't have the heart to tell her it was a BMW…it's probably rarer than a Lamborghini anyway," George says with a laugh. "To me, it's art on wheels." We know that BMW never did produce a true M8, although a fully functional prototype was built with an estimated 550-hp V-12 in a stunning lightweight aluminum and composite body; it would have been the Aston Martin Vanquish or Ferrari 550 Maranello of its day.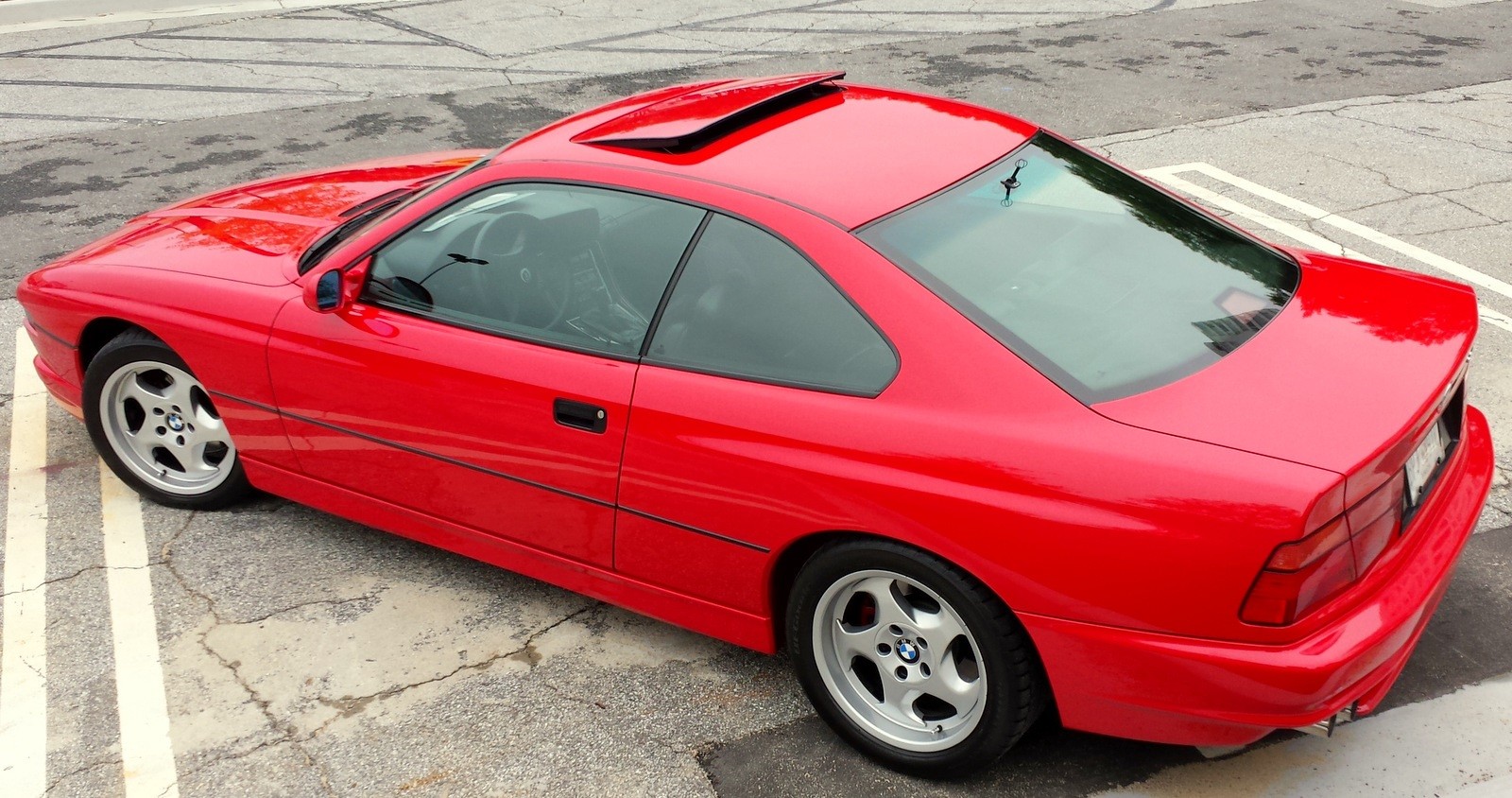 The stratospheric price tag that car would have demanded, combined with slow 8 Series sales and the tenuous global economic situation at that time, made the M8 a non-starter. Even without that hindsight, the production 850CSi represented BMW's technical and performance pinnacle and the best-realized version of its ultimate car, what the 8 Series was always meant to be.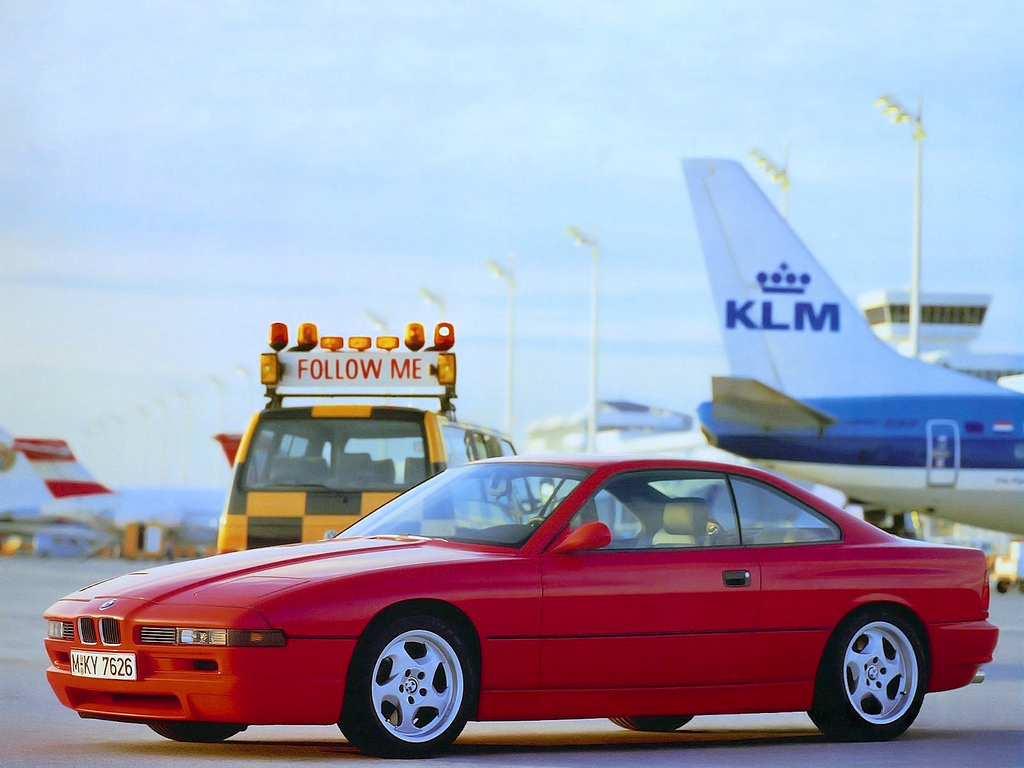 Now, 20 years later, the brand has introduced a hyper-advanced performance car for its new "i" electric sub-brand. The numeral chosen to grace its newest flagship? Fittingly, 8.
The following two tabs change content below.
Latest posts by Tom Schultz test #2 (see all)