2015 Special Edition "DRIVEN" Shirt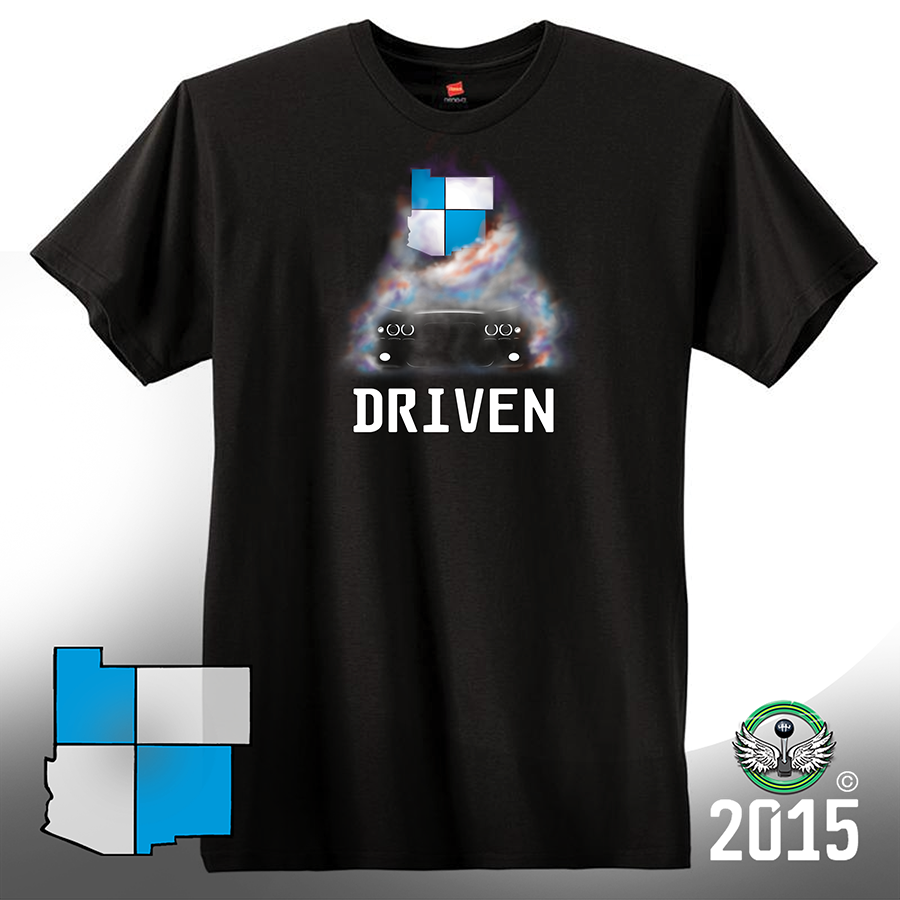 Drive 4 Corners 2015 Special Edition release Tshirt!
Emerging from the smoke of Motorsports, one of the true BMW icons, the S62 powered E39 M5 from 2001. The M5 is an icon of an era, a true luxury bruiser with enough grunt to rip your face off, even more than 15 years past its inception. Shown here, while burning 275mm sections of rubber, is the sinister front end peering out from a cloud of punishing tire decimation.
Screen print on chest of a lightweight black tee. All sizes in men's sizing.
$23/ea, $8 shipping (one shipping unit is valid for up to 3 shirts each within the continental 48 states) Limited Availability– only while supplies last!

Early Bird Gets the Worm!!!