Take a look at some of the swag we have lined up for giveaways and raffle items! I know some of our participants will be walking away with some great authentic BMW stuff. A big thanks to Andy at Santa Fe BMW for the sponsorship–we only have good things to say about these guys! Drive 4 Corners wouldn't be possible without our exclusive sponsors!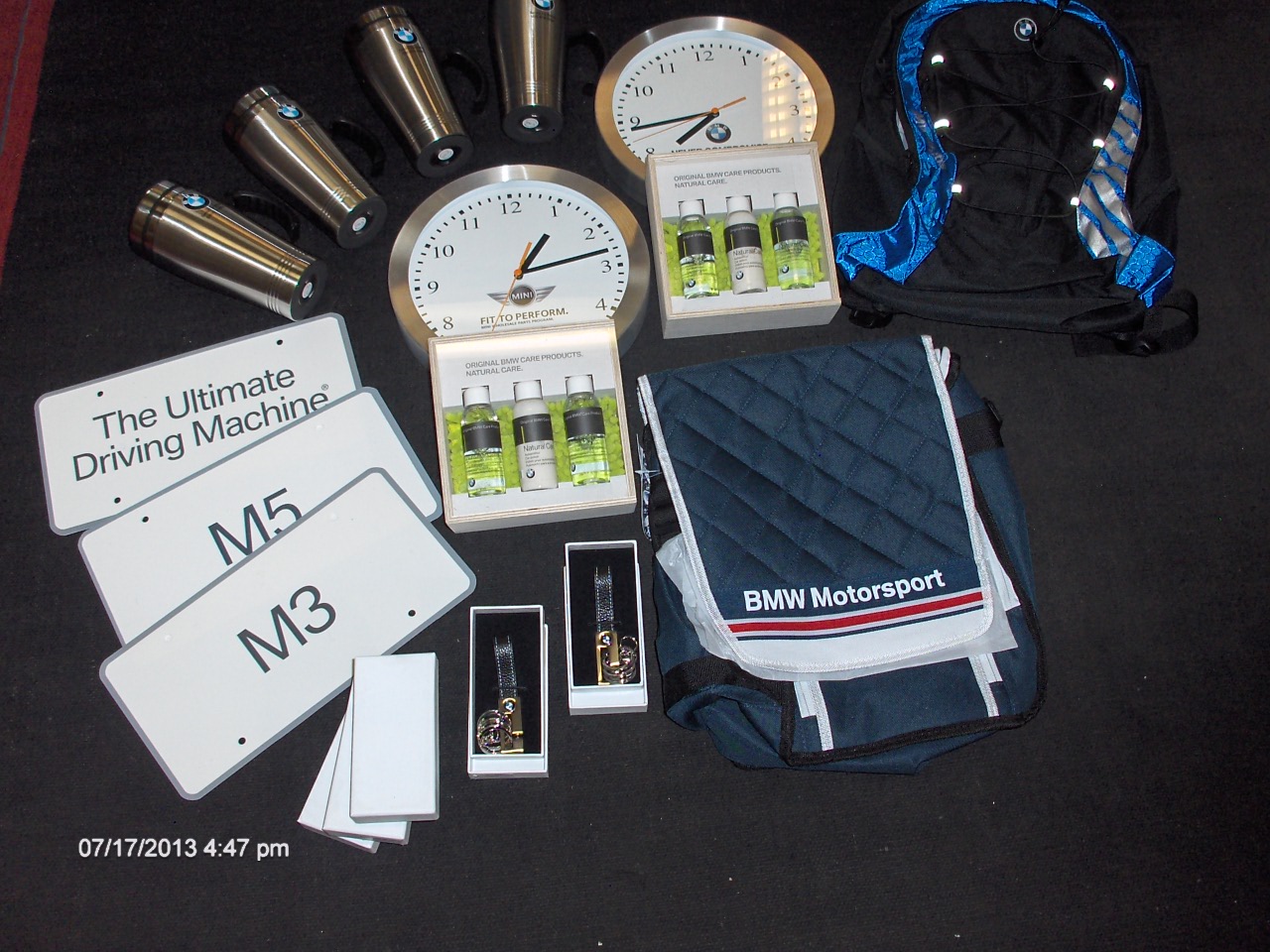 1)      One BMW Athletics Backpack
2)      One BMW Motorsports soft side Cooler
3)      Two BMW clocks and 1 Mini Clock
4)      6 Key Rings
5)      2 Sample sized BMW Car Wash Kits
6)      4 Santa Fe BMW Aluminum Travel Mugs
7)      5 each – M3 / M5 / Ultimate Driving Machine Front Display tags
8)      10 Misc BMW Dealer Posters
9)      1 'M' men's wallet (on back order right now-may be discontinued)
The following two tabs change content below.
Latest posts by Drive 4 Corners (see all)