The Modern Turbo: BMW's New Venture in Turbocharging?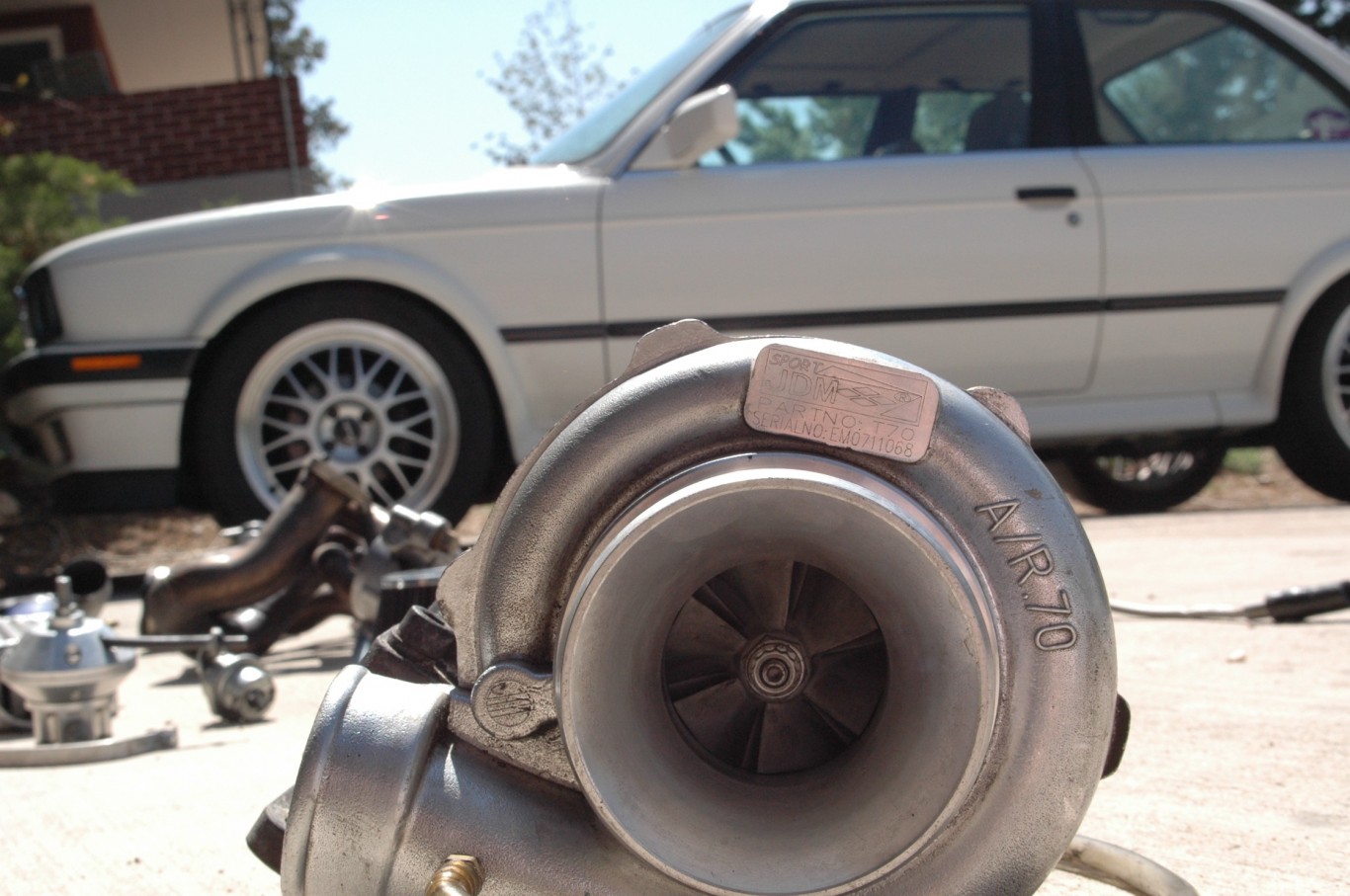 Should a turbocharger sit under the hood of a BMW?
Until recently, it was an uncommon site to see a turbocharger nestled beneath the hood of a BMW. It seems that the recent push for 'green' technology has been influencing innovation, especially in automobile design. Most manufacturers have made the switch from naturally aspirated power plants to smaller, snail driven engines. Looking at the current lineup, BMW offers multiple models that are turbocharged from the factory. And as such, one would assume BMW has jumped on the band wagon and begun to offer these factory turbo charged cars to the general public solely to conform with this environmentally friendly trend.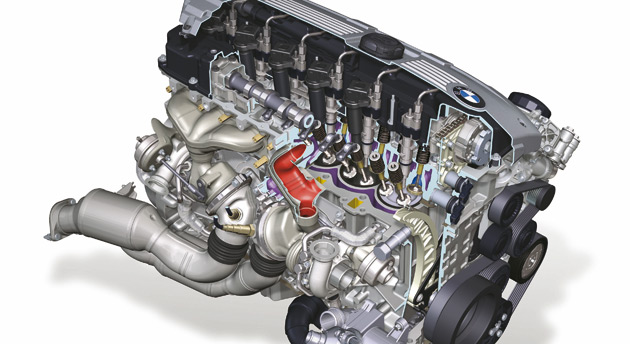 The fact is, this couldn't be further from the truth. Though turbochargers are advertised as fuel economy boosters, turbo chargers were developed to make power. As in horsepower. As in auto racing. And BMW has been heavily involved in auto racing since the 1970's when BMW was so involved in motor racing that it decided it needed to create its own racing development team.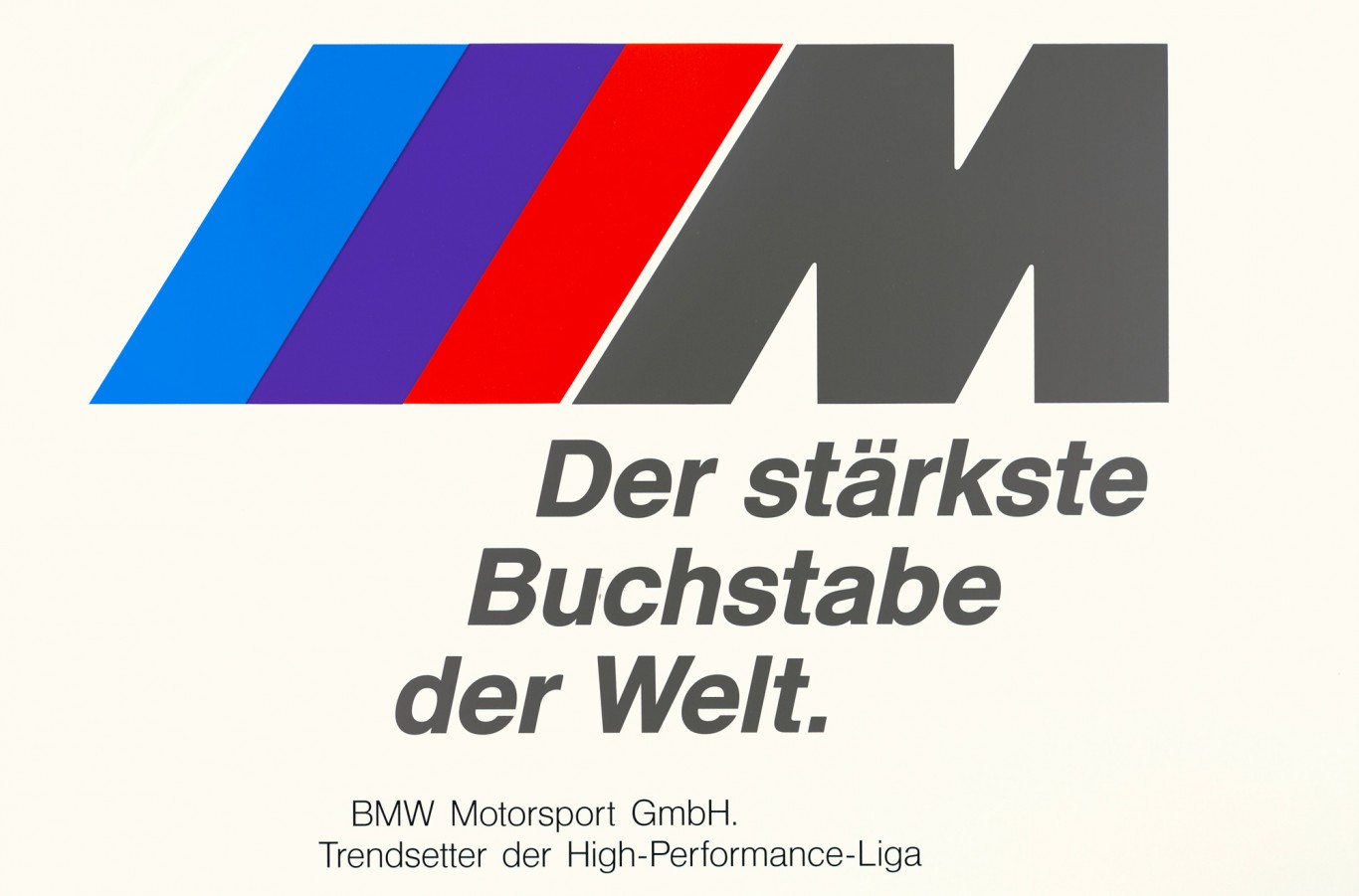 BMW Motorsport started in 1972 with a mere 35 employees and focused on its first project; the BMW 3.0 CSL. The three letter acronym standing for 'Coupe Sport Lightweight' was a glimpse into the purpose of this conglomeration. It was focusing on creating a competitive racing car. The CSL was a fat flared, winged phenomenon with aggressive ferocity. Nicknamed the 'Batmobile', this showcase indicated BMW's investment in auto racing and was a very competitive car in its time.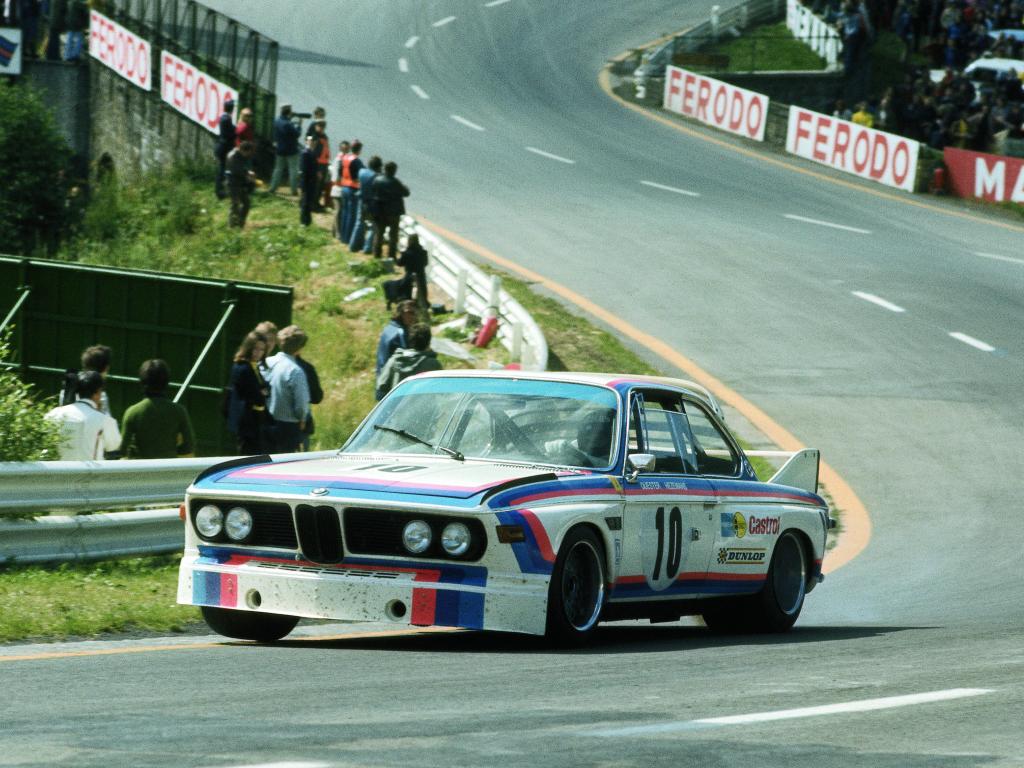 It, however, did not feature a turbo. But in the same year, Paul Bracq's BMW Turbo concept car was unveiled. This futuristic design created an unparalleled buzz and featured a wild gull-winged, sloped nosed, mid engined turbocharged M10. Though the Turbo Concept never reached production, it influenced many BMW production cars in the years to follow. Meanwhile, Porsche had introduced turbocharging to Le Mans with the legendary 917 in the early seventies and took home victories at Le Mans, proving it was a capable and dependable piece of machinery. The next car BMW Motorsport got their hands on was the BMW 2002, and they were all too curious about this turbocharging thing.
A year went by and BMW Motorsport introduced its latest undertaking at the Frankfurt Motor Show, the 1973 BMW 2002 Turbo. Powered by the rugged two liter Kugelfischer fuel injected M10 and a KKK K27 turbo strapped to the exhaust, this screaming banshee was said to kick harder than the kick drum at a Frank Zappa concert (Okay, not the best analogy, but give me points for period-correctness). Not only was this car brought into production, but it was BMW as well as Europe's first turbocharged production vehicle. Once the boost built up, and it usually wasn't until about 4000 RPM, the M10 unleashed an extra 30% more power over the naturally aspirated M10, which could run it from 0 to 60 in under 7 seconds. An impressive feat for the time period. Reverse script lettering was factory on the front spoiler so unsuspecting victims could see in their rear view mirrors what was about to blow their doors off. Unfortunately for BMW, the oil crisis of the time period kept sales numbers low and BMW stopped production of the Turbo in 1976. The 2002 Turbo was never offered for sale in North America but a few still remain as sought after grey market imports.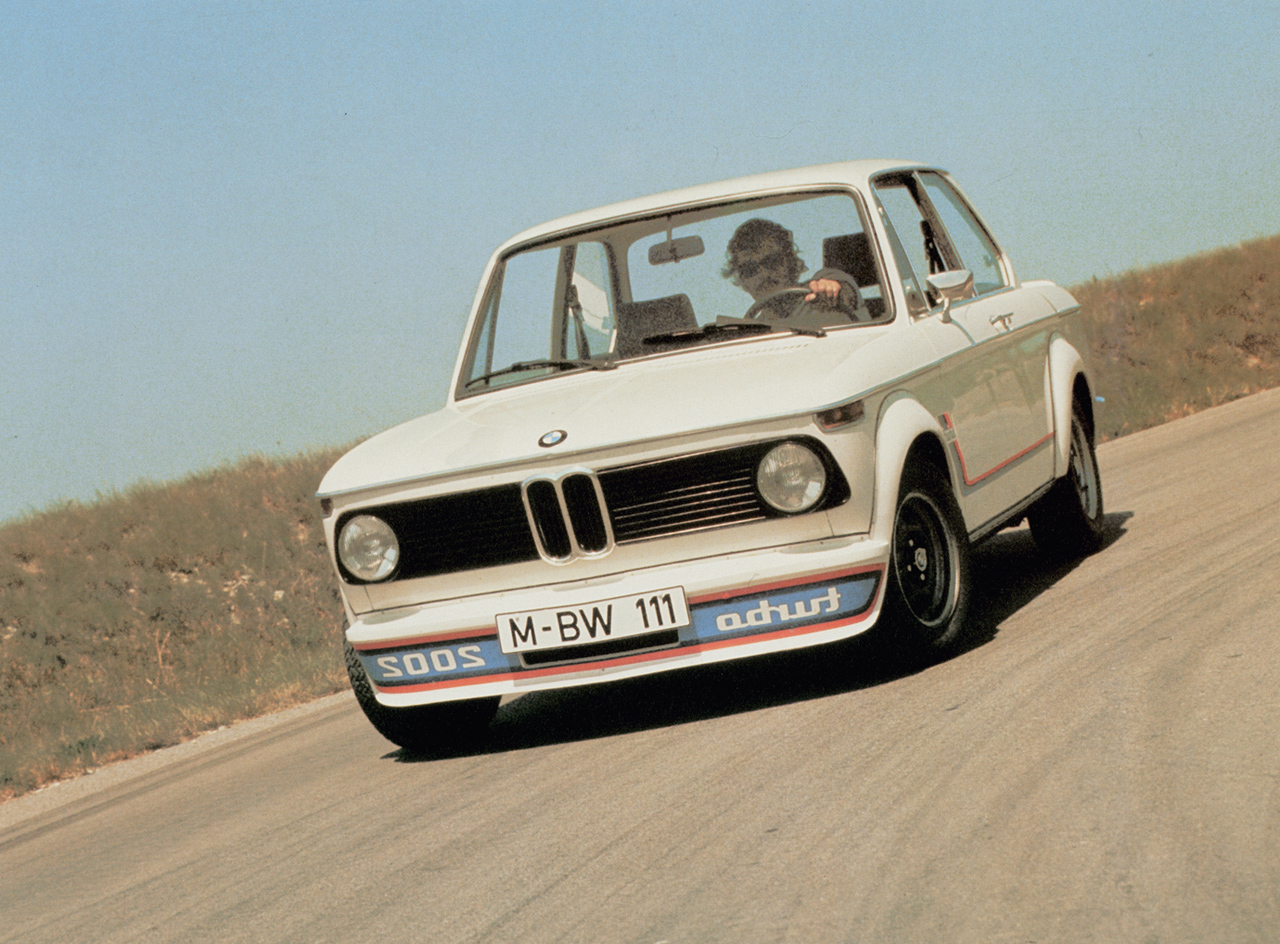 The KKK turbo was placed on a shelf temporarily by the brand and began collecting dust. Four years went by and in early 1980, BMW realized they needed to distinguish the luxurious 7 series from competitors and decided to throw the same KKK turbo on the bullet proof M30 that was already powering the 5 series and seven series. 1980 came and the 745i was offered for sale as BMW's second venture into turbocharging. This unsuspecting sleeper caged a 3.2 liter engine, called M102 that loved blasting down the autobahn at triple digit speeds. The later models were upgraded to a 3.4 liter engine featuring max torque at a lower RPM.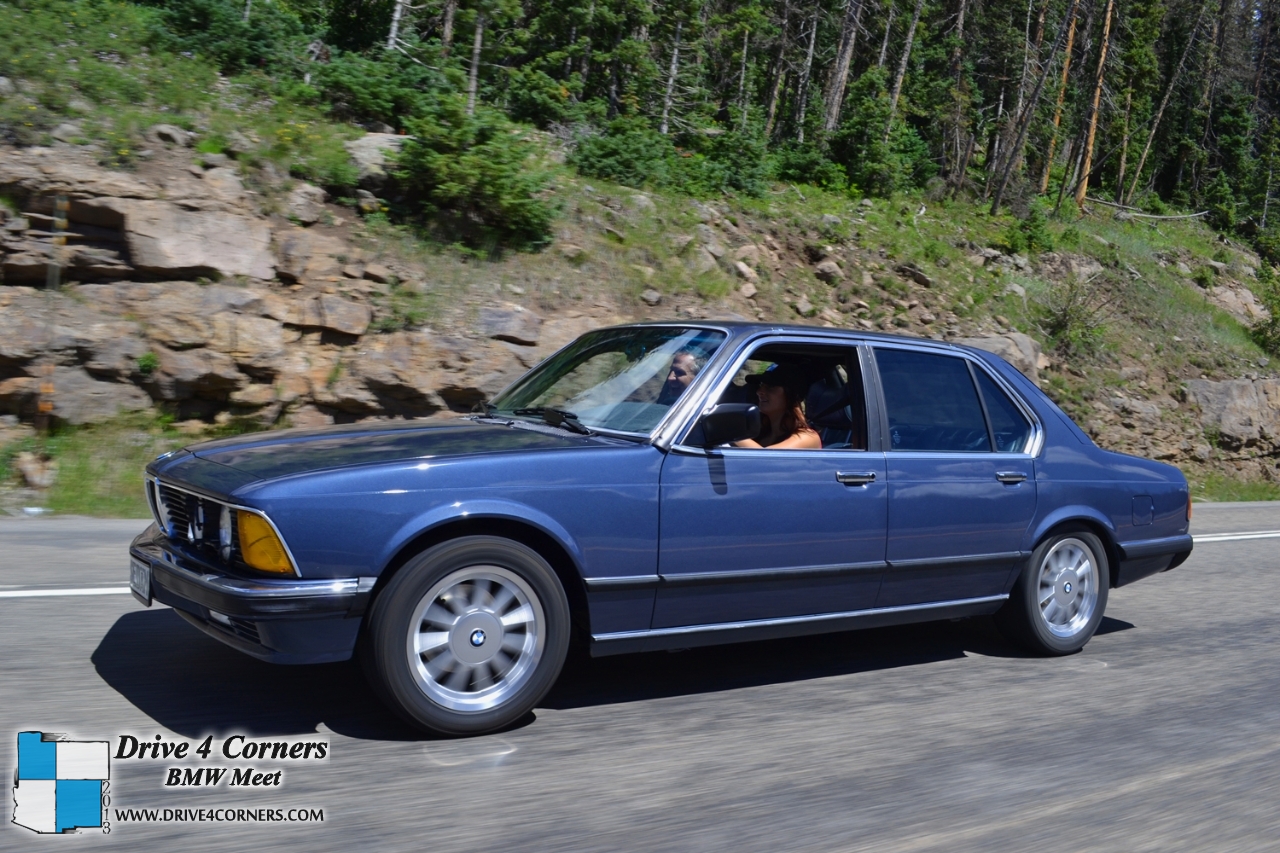 With only 6 pounds of boost, the idea was to keep the response of a naturally aspirated engine whilst adding the power of a turbo. Again this model was only available in Europe, and this time offering Bosch Motronic fuel injection, a big six engine featuring linear power delivery, and almost 250 horsepower with full boost at just 2200 RPM. Aftermarket tuners have been known to encourage almost 400 horsepower out of the beast performing only minor engine tweaks. Grey market imports made it over to the states and look no different than any other E23 aside from a 745i badge and sleek european chrome bumpers.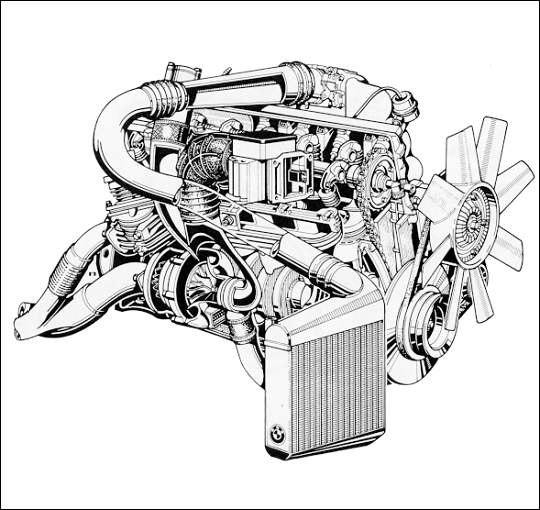 BMW Motorsport's foray at the time was the legendary M1. The mid-engined hand crafted body featured the formidable M88, a 4 valved, fuel injected, dry sumped 3.5 liter monster that produced over 900 horsepower in Group 5 racing. This car was a based on the aforementioned Turbo Concept and had the same slant nose and mid engine configuration. However, the think tanks at BMW Motorsport were not through with the german air pump and could not get the itch of that turbo out of the back of their mind. Scheming for their next project, BMW saw the success Renault was having in Formula 1 when they won their first race in a turbocharged car in 1979.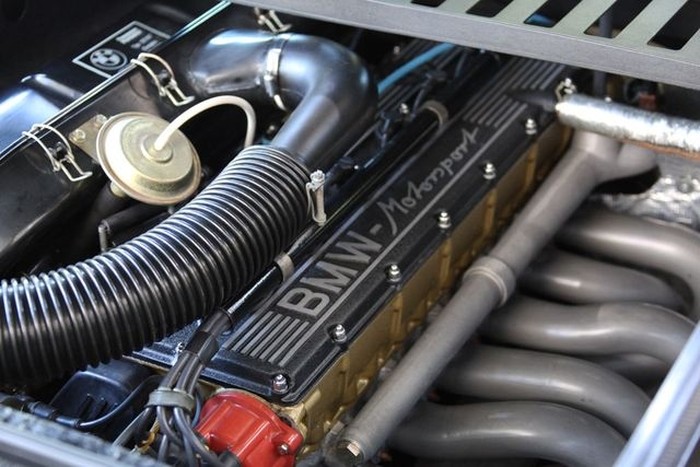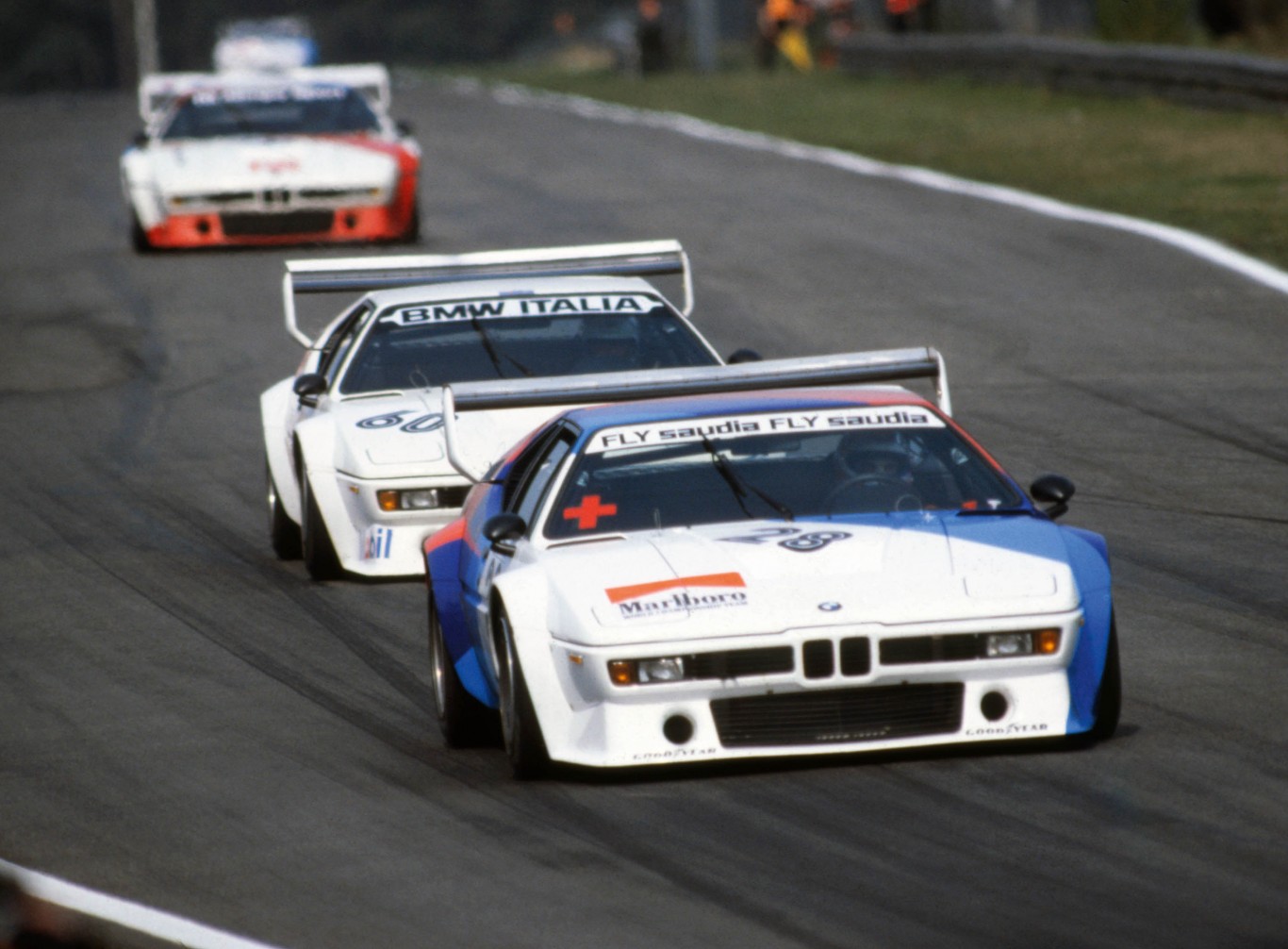 For the Procar M1's, the M88 was tuned to 470 to 490 bhp. The resulting M88/1 engine had new camshafts, bigger valves, reshaped ports, forged pistons, use of throttle slides (instead of butterfly valves), and improved exhaust.
New rules in Formula 1 had reduced engine size to 3.5 liters naturally aspirated or 1.5 liters turbocharged. In an instant the green light went off at BMW skunk-works and the dusty KKK turbocharger was taken off the shelf for a second chance at life. In the form of the Brabham BT52, the turbo was back in BMW development. Used M10 engine blocks were rumored to have been taken from BMW 1600s and 2002s for use in the race car engine blocks because they had been heat treated though daily usage much better than any metal that could be manufactured. The Brabham team ran into trouble during the first two seasons but finally got it right in 1983 when Nelson Piquet won the world championship in the M12 powered machine.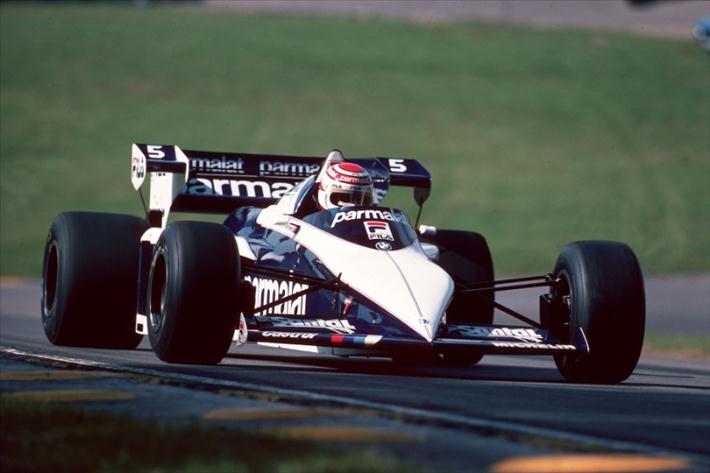 Power rose on this engine with an increase in boost. At its peak, race trim produced 850 bhp. Qualifying trim only had to last a few laps and was boosted up to 5.5 bar, or about 80 psi of boost! Power was incredible. Unfortunately, nobody knows for sure how much power it was actually producing; the problem was that standard testing dynos from the time only read up to 1000 bhp, and this engine wasn't breaking a sweat to max out the dyno! Power estimates put it at about 1400 bhp based on the boost pressures and 20 bhp for each additional 0.1 bar. Remember this is a 1.5 liter four banger. The last year of this power was 1986 when boost pressure rules were enforced. By the 1989 Formula 1 season turbochargers were outlawed and BMW was forced to abandon the turbo in motor sport racing and focus on the next generation of race car, the naturally aspirated four cylinder in the BMW E30 M3.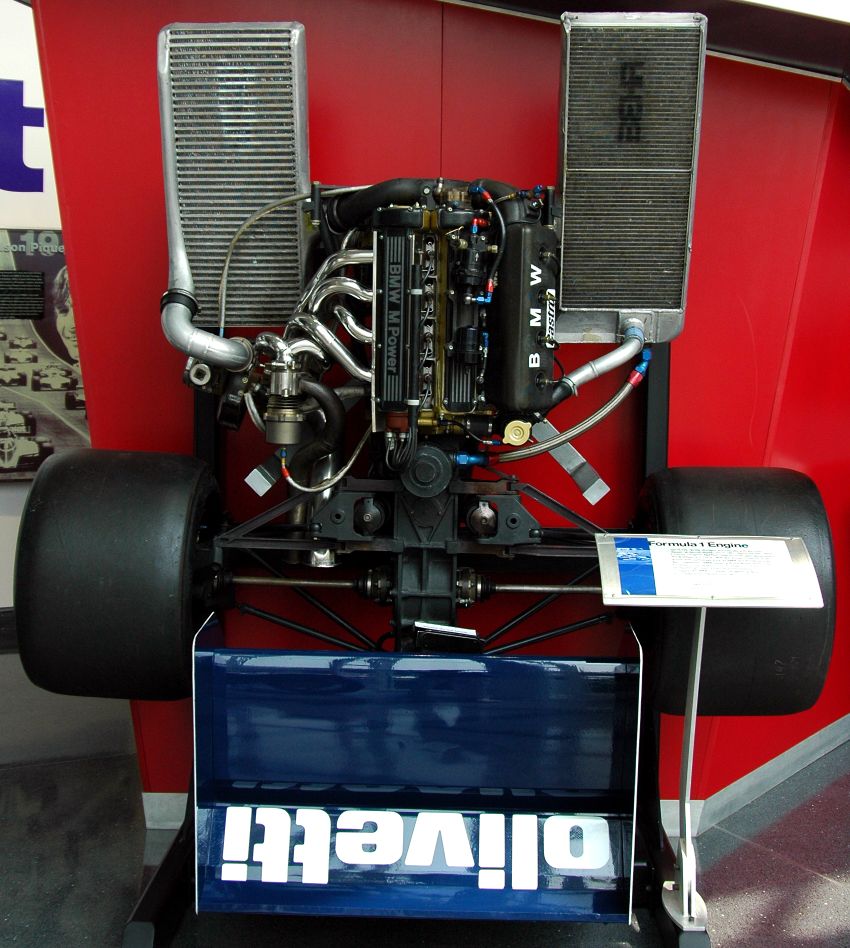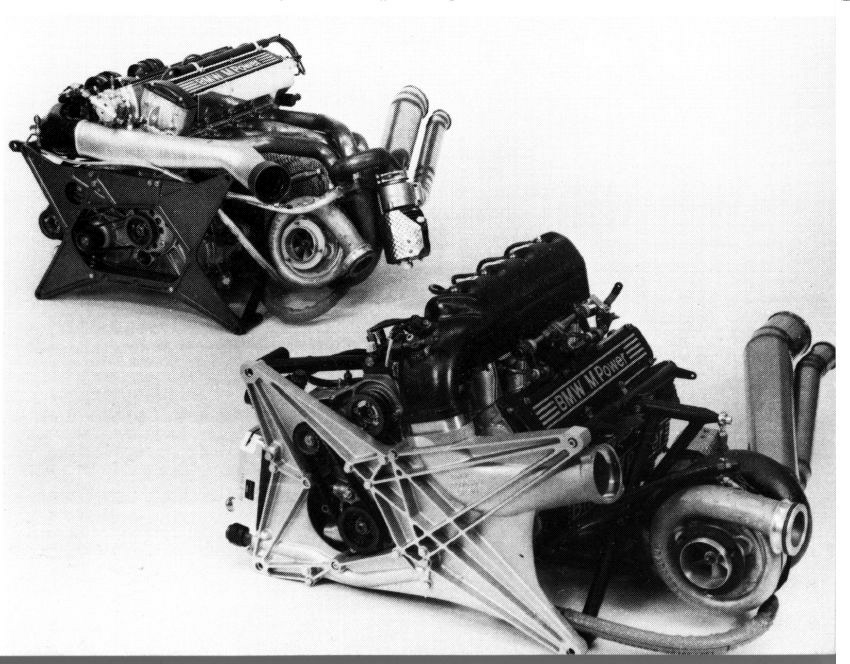 The question remains, as to why the turbo was abandoned by BMW in the eighties in favor of high revving dual overhead cam naturally aspirated engines which formulated the letter M as we know it. One fact remains, BMW's recent endeavor into turbocharged production cars and M cars is much more than following the turbo craze, and more about diving back to its roots, to create the ultimate driving machine. And that begins with a powerful engine.
Two exciting turbocharged models are currently available in the BMW lineup. The first is the futuristic i8. Based on the popular BMW Concept Vision Efficient Dynamics, the i8 offers fuel economy, but more importantly, does not sacrifice power. All too many hybrids focus on fuel economy and not the complete driving experience. Not this one. The i8 is powered by a 1.5 liter turbocharged engine like the Brabham Formula 1 car. Though only 3 cylinders, the engine makes 228 horsepower and is paired up with an electric motor that powers the front wheels for an additional 129 horsepower. The electric engine provides instant torque and can be engaged simultaneously with the gasoline engine. Expected figures put the car at 0-60 mph in 4.5 seconds, providing a jaw dropping combined 357 horsepower and 420 ft-lbs of torque. The electric batteries are placed to provide the car with a perfect 50/50 weight distribution. Fuel economy is expected to be in the 95 mpg range. A full charge and tank of gas combines for 300 miles of what must be quite the driving experience.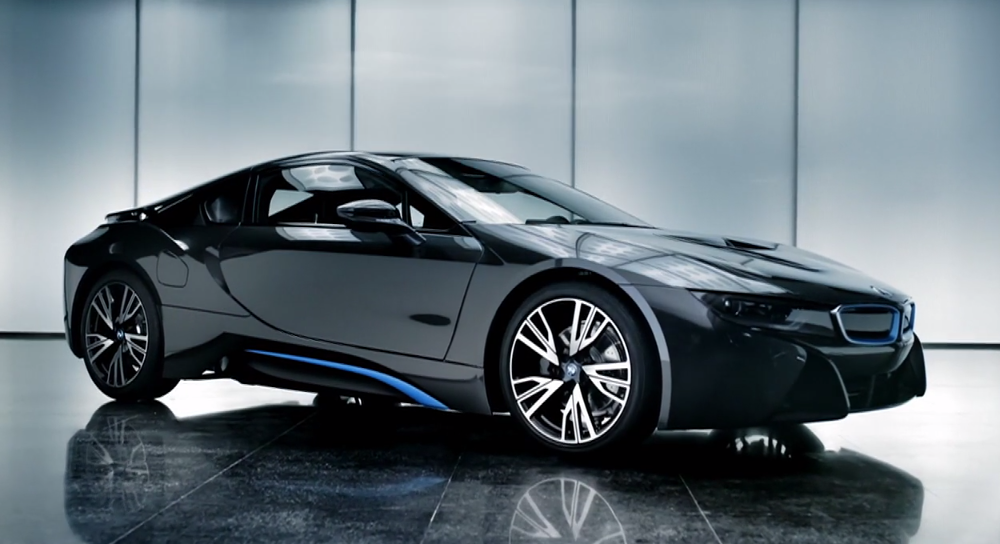 But the i8 is not the only ground breaking innovation BMW has unveiled recently. Badged the N57S, this 3 liter straight six engine seems like nothing out of the ordinary. It is in a fact a diesel whereas all aforementioned have been gasoline. What makes this engine special is that it has three turbochargers. Yes, three. Two smaller turbos have smaller compressor wheels which have less rotational inertia meaning it takes less power to spin them. Once these spool up they feed a larger turbo sized exactly to a specific engine rpm which produces a mind blowing 546 lb-ft of torque and 381 bhp. Look at this dyno graph!
And a cut away of the engine below. Fuel economy is rated at 44 MPG for the monstrous M550d xdrive Touring weighing in at over 4000 pounds. If there was any doubt of BMW doing its own thing, this Tri-Turbo Diesel breaks ground and proves, without a doubt, cars don't have to be gutless snails to be environmentally friendly.
Modern BMW engines have been replaced with turbochargers. M cars have lost their naturally aspirated six cylinder engines in favor of inline four turbos, or equivalent engines. Has BMW lost its way from its roots? Is BMW simply keeping up with the times so as not to become obsolete? Or was it ahead of its time in the seventies and eighties? I would venture to say to was ahead of its time, but I may be biased.
Please comment with your thoughts, criticism welcome!
The following two tabs change content below.
downforce22
AWDriver----------325iX----------Colorado Springs, CO --Ted Schultz
Latest posts by downforce22 (see all)