Drive 4 Corners 2019 Rocky Mountain Driving Tour is approaching! The 9th annual event will differ from previous events in that it will be a rally style event that includes overnight stops along the driving route. The graphic for 2019 highlights the trip route as well as stops and photo locations along the way.
For a full route outline, take a look here.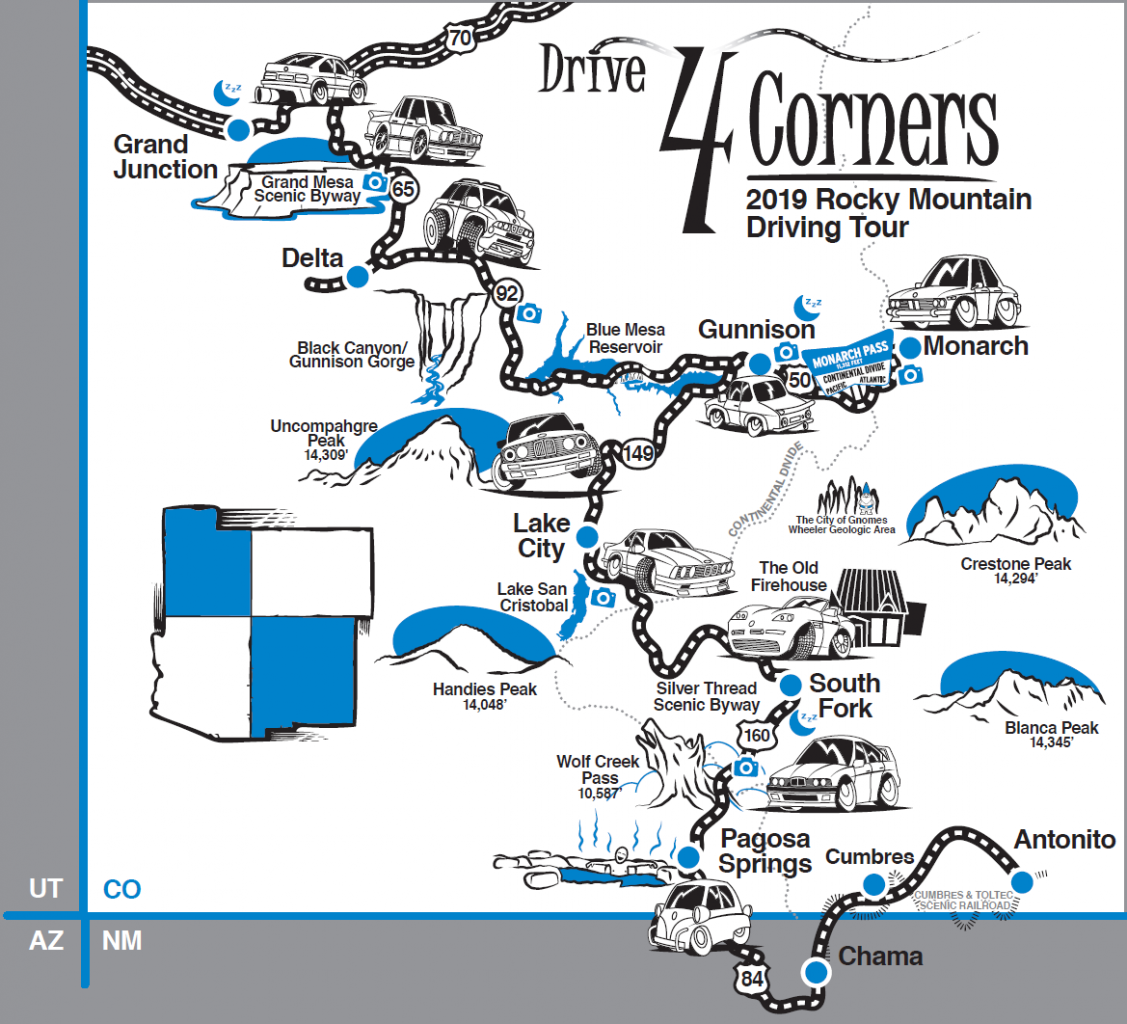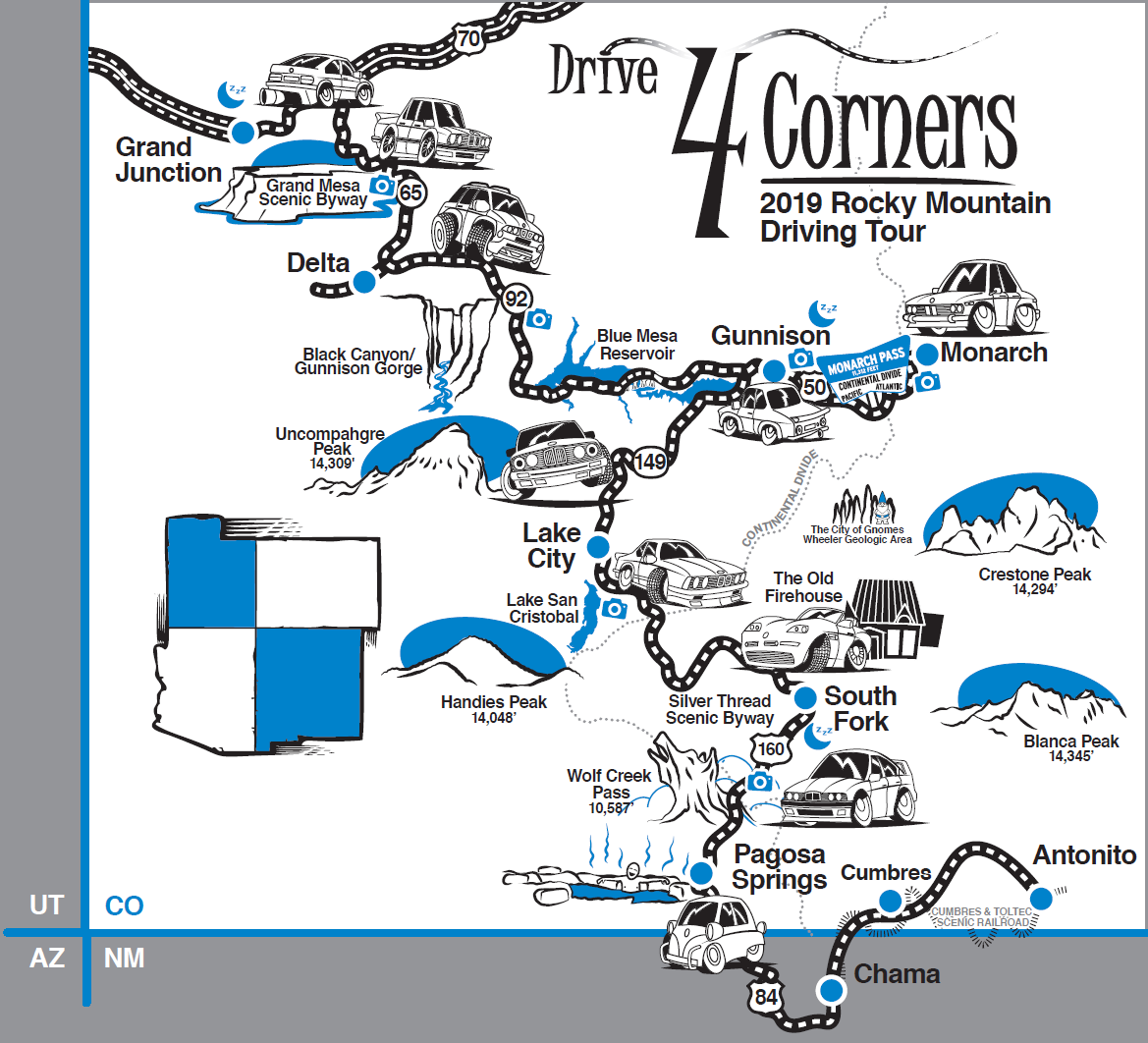 We are excited for the new format and are finalizing plans for our photo opportunities, meal locations, and overnight stays. As always, feel free to join in for as much or as little of the scheduled weekend as you'd like.
If you have any questions, fee free to contacts us in advance at info@drive4corners.com
The following two tabs change content below.
Latest posts by Tom Schultz test #2 (see all)