The 2013 Drive 4 Corners BMW meet has already come and gone, and what a success it was! With just over 60 cars, we have once again more than doubled our participating BMW's. The locals of Pagosa Springs were in disbelief when caravan after caravan of BMW's rolled through town headed towards the twisting roads of Wolf Creek Pass. The general consensus was overwhelming happiness with the drive to the top of the pass, along with the photo opportunity and general laid back atmosphere of the gathering.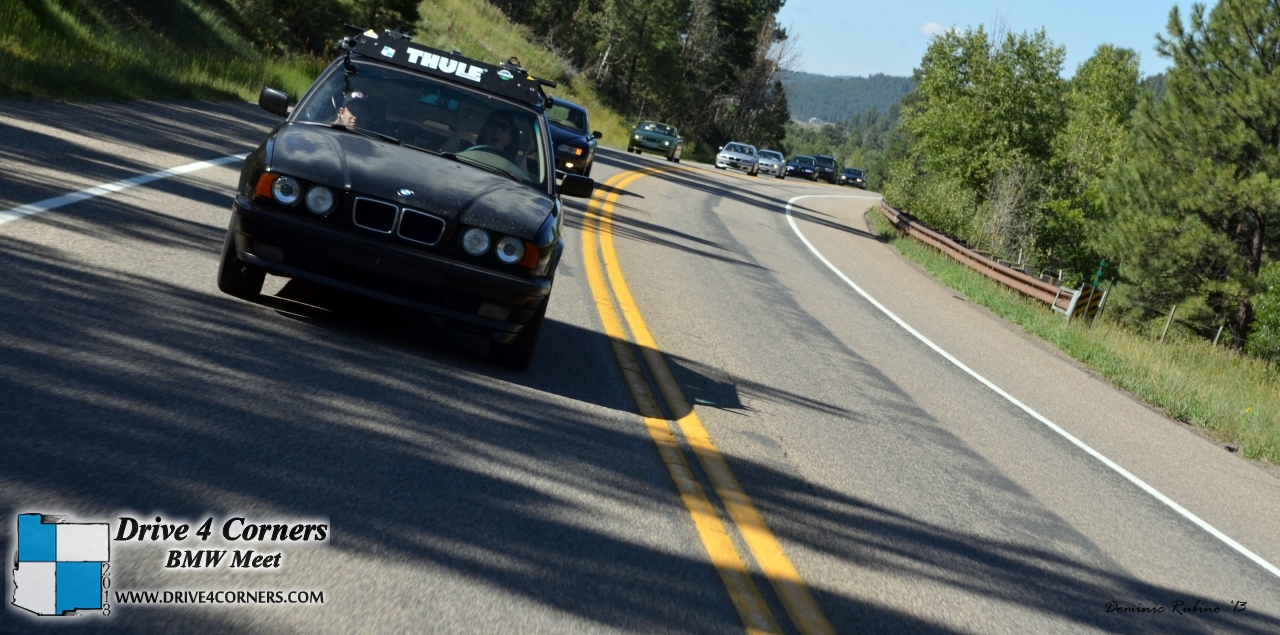 After taking more than 600 photos, it may be a few days until the best are posted in a gallery highlighting 2013. For now, just a few we will have to admire the participant uploaded photos in the User Gallery. It was so great to hear the possible feedback and constructive criticism in our feedback session late Saturday evening. Now, a full arsenal of ideas, improvements, and activities is in the works for 2014! Please continue checking backing for the latest updates, photos, and video of Drive 4 Corners 2013!!
The following two tabs change content below.
Latest posts by Drive 4 Corners (see all)