Drive 4 Corners 2015 includes BMW caravans from all directions heading towards one central location for our gathering and weekend event. The Arizona caravan will start in Holbrook, AZ and travel through New Mexico to Pagosa Springs, CO. This location provides a meeting point for those coming from Flagstaff, AZ, along with those coming from the south.
The route will start Friday by meeting at the Woody's Food Stores at approximately 11:30am. This location will allow everybody to refuel before crossing the state border into New Mexico and completing the 300 mile journey. The next stopping point will be Farmington, NM after travelling through the Petrified Forest and the Native American lands. The last leg of the journey is a mere 60 miles to travel along US-160 towards Pagosa Springs and the Continental Divide.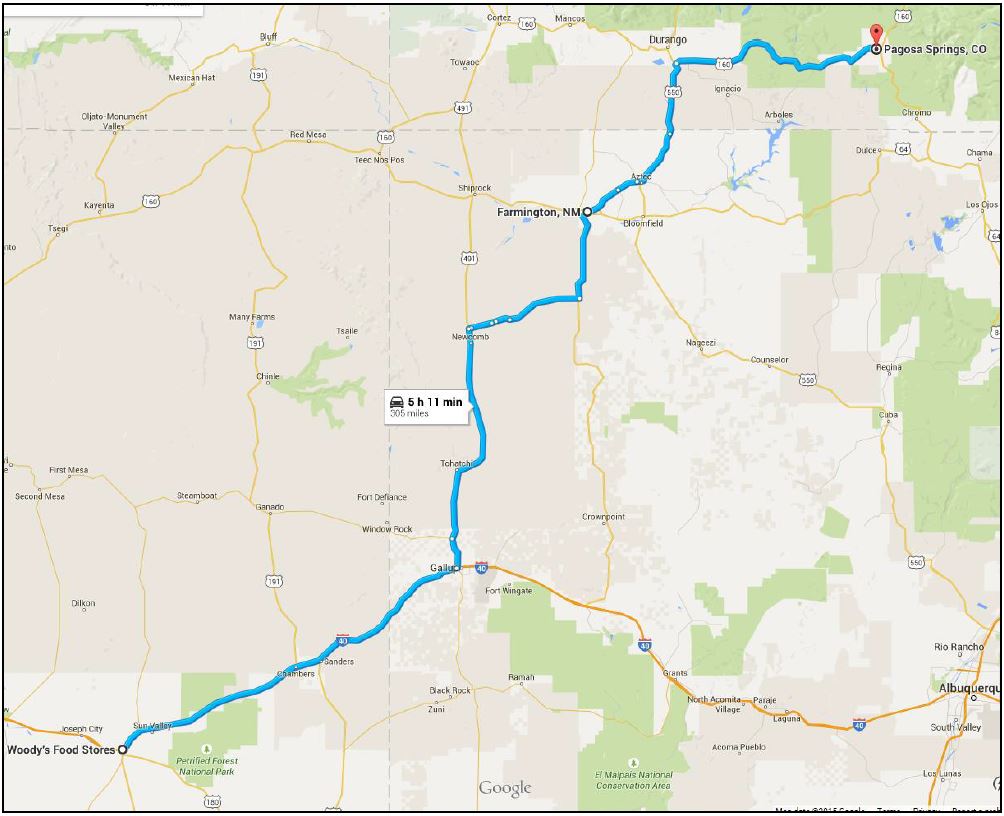 Arrive Approx 11:30am: Chevron/Woody's Food Stores 950 Navajo Blvd Holbrook, AZ 86025.
*30min for all participants to arrive, refuel and familiarize with the route ahead.
Depart Chevron/Woody's Food Stores at 12:00pm(Departing approx 5 hours into trip)
Arrive Approx 3:06pm: Shell 1020 Bisti Highway, Farmington, NM 87401(204 miles; 3h6min)
*15min break
Depart Shell at 3:30pm
Arrive Approx 5:22pm + 1 hour = 6:22pm :158 Hot Springs Blvd, Pagosa Springs, CO 81147(102 miles 2h1min)
Total time including stops approx: 10h22min.
A note from caravan leader Mike Rickerd (mre30325is@gmail.com): This is the partial route the AZ caravan took last year.
If there are no issues I would say there's a good chance we'll even arrive by 6:00pm. It's easy to knock off google estimated time without ridiculously speeding.
Click for Full Route and Itinerary .PDF
The following two tabs change content below.
Latest posts by Drive 4 Corners (see all)