D4C K1200R Limited Edition Shirt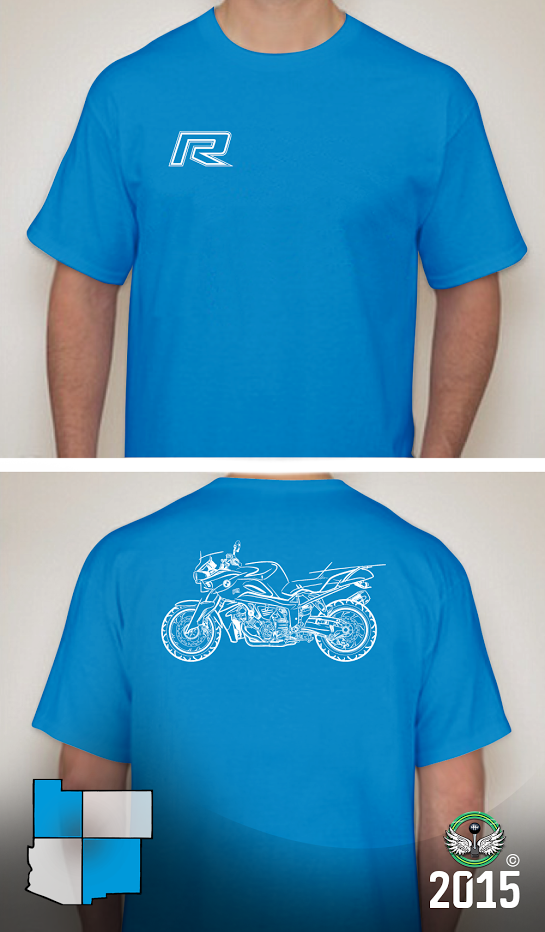 Drive 4 Corners 2015 release Tshirt! White/Blue. For the first time, featuring a motorcycle; the super sport K1200R that BMW Motorrad launched as the most powerful naked bike in the world upon its inception in 2007. Shown here with an aggressive stance, ready for a standing launch to 60mph in only 2.6 seconds.
Screen printed white on blue tee. All sizes in men's sizing.
$20/ea, $8 shipping (one shipping unit is valid for up to 3 shirts each within the continental 48 states) Limited Availability!